When we talk about a patio, we talk about a peaceful area in your backyard. A space where you are going to spend quality time, so it should be an area designed for entertaining. It is not so complicated if you have clear ideas and a budget, although that is not an impediment to making it nice with some cheap patio paver ideas.
DIY cheap patio paver ideas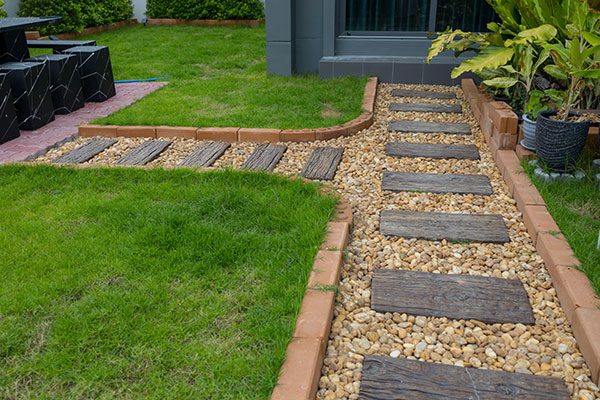 How can you do it? You have several options for different budgets, time, or materials. You must be aware that it will take time and depending on the material and the area to be designed, the cost will be higher or lower.
Brick: The cheapest and most versatile material you can find, you can combine it in patterns, together, buy it in different shapes and in warmer or paler tones, you can combine it with other materials and it is easy to install.
Concrete: you have infinite options with this material and it is accessible, everything will depend on the model of paver you choose, for example. Concrete stones make a beautiful pathway design. Require minimum spacing and proper maintenance to hold up and look good forever.
You can also create your own pavers, with silicone molds, it will take longer than expected but it can cost less. Silicone molds are an excellent option when you are on a budget or when the patio is small, they are easy to make and you can buy several molds to make the pavers at the same time or in different colors which will be of great use and will be very useful.
Uneven-wide blocks: these stones are natural rocks treated for exterior use, they come in different colors and shapes. This is not the most affordable option but it is easier to maintain and the rock in question is durable.
Stepping stones are strong, durable, and easy to cut and maintain, making them a better choice than the more labor-intensive concrete. They are versatile, come in a variety of colors, and are inexpensive.
You can build fire pits with this type of rock because it is durable, protects the ground from heat, keeps the temperature, is easy to maintain, and is an affordable option as entertainment for patio pavers, and you can do it yourself, without much novelty.
Reduce the number of panels: By adding gravel, alternating concrete panels, or larders with lava. whichever panels you choose, you can create this combination.
Flagstone paver tile: If you want to add value to your property, use meshed, it looks expensive but is within budget and although it is best to have a professional install it, you can do it with a lot of patience. it is necessary to cut and fit each one.
As for price, they cost between $2-3 each. Price aside, the pavers are very versatile and you can do a lot with them. They are easy to maintain and come in sizes such as 12″ x 12″ square feet.
About installation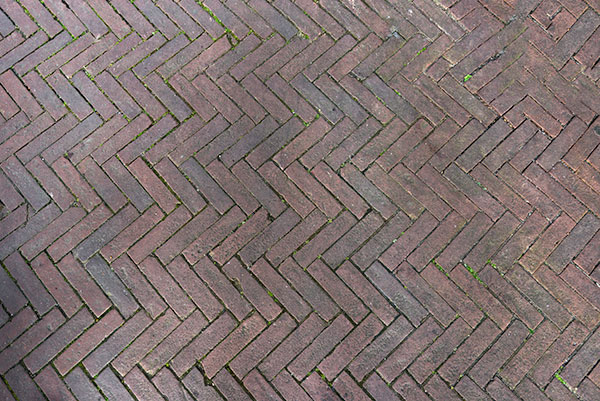 The key to making a cheap patio paver is the following items.
1. Planning. Before you purchase and install the pavers, make sure you have a plan, with time estimates and a budget. This will ensure that you don't run into any snags; if you do, you'll know how to rethink it.
2. Once you have a plan, choose your pavers. With a budget and style in mind. This way you won't just buy for the sake of buying.
3. Prepare the area – Before you start installing the pavers, you need to prepare the area. This includes removing any existing grass, weeds, or debris, which is usually called cutting and then leveling the area where the pavers will be.
4. Install the pavers. Start with a layer of sand or gravel, that will be the base for the pavers, it is important not to lay it directly on the ground as the moisture in the soil will age them prematurely. Distribute the pavers with the patterns you prefer. If you use interlocking pavers, be sure to use a rubber mallet to tap them into place.
5. Once all the pavers are in place, fill the voids with sand, gravel, or concrete. This will help to hold the pavers in place and will also help to prevent weeds from growing between them.
6. Finish by adding a layer of mulch or soil around the edges. This will help improve the appearance of your patio and will also help keep the pavers in place.
Maintenance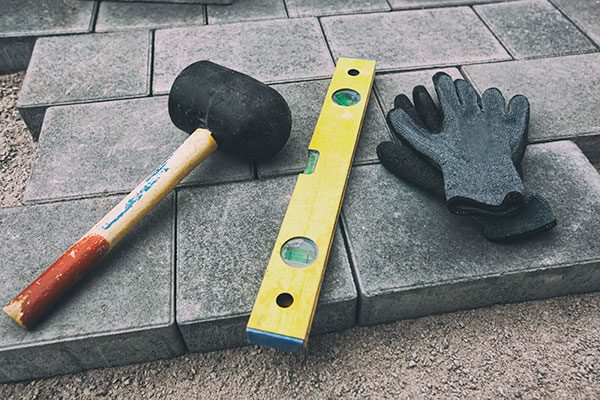 Keep the area around the pavers clean. Depending on the material, you should hose them down to maintain their appearance.
Avoid heavy traffic, and try reducing the passage of carts, the same with cars, and heavy objects. the pavers do not have the resistance of other materials, their use is mainly decorative, keep this in mind if you want to have a long-lasting patio.
Any twist you see, repair it; any broken corner, any crumbling block, replace it; this will prevent them from starting to get damaged all at the same time and your patio will look better.
This includes sealing, this type of sealing lasts about a year, some 6 months, depending on the climate of the area and how exposed they are. It is mandatory as part of the maintenance to reseal them to protect them and keep them looking like new ones to extend their life.
Type of pavers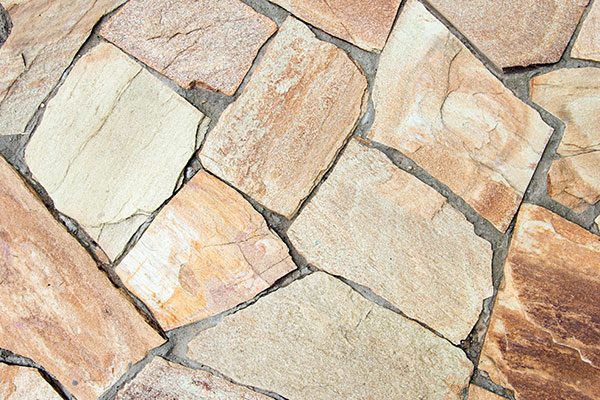 There are several types of pavers, but the most commonly used are natural rock, concrete, and brick, rustic or polished. Types of pavers can be classified by material and price.
Normally, gravel is the cheapest paver. It can be used as a rainwater filter, although this generates more cost, so you can consider it in your project for your backyard. And if you do not like the look of gravel in your space There are many other options.
Brick pavers are the second cheapest option. They typically cost between $2.00 and $5.00 per square foot. The finish is your choice because it is a versatile option, with many patterns, shades, and colors for the exterior.
Porcelain pavers are another option that would look great surrounding a fire pit or pergola. They are not as affordable but are low maintenance and come in any number of colors to match.
Natural rock will be the most expensive but will have a premium finish and will raise the price of your property like bluestone, granite, and flagstone patio pavers.
It's better to buy paver or buy concrete?
Normally poured concrete is the most affordable for these projects but if you are going to do it yourself, try buying other materials and save on installation. Poured concrete goes through a series of steps to finish it, which involves more time and labor. Other materials come cured and ready for exterior use making the task even easier.
We hope these cheap patio paver ideas can be a great solution when you are on a tight budget. However, it can be time-consuming. Make sure you make the right decision and design your patio together with us.
Cheap patio paver ideas for your backyard
was last modified:
October 31st, 2022
by
Recommended