Your Checklist for an Eco-Friendly Bathroom Remodel
So, you're keen on remodeling your bathroom to match your beautiful eco-friendly goals? Along with the kitchen and laundry, bathrooms are often some of the top resource-draining rooms in your house. However, with a few changes to your furnishings and fixtures, you'll be on your way to an environmentally sustainable, eco-friendly bathroom space – but where should you begin? The following checklist should get you started:
Employ budget-conscious tools and resources
You can download plenty of incredibly handy budget managers onto your smartphone or another digital device. For example, check out the real-time remodeling calculator offered by Kukun, which will find the best prices for labor and materials near you. It'll even help to calculate the estimated value that your renovation will add to your home.
Hire a professional to do the job
We've all heard nightmare stories about DIY renovations gone wrong, or of irresponsible tradespeople who made a mess of their jobs despite overcharging. Thus, a critical task on your bathroom remodel list is finding a reliable, qualified professional to help renovate your space. Ideally, they'll be proficient across plumbing, painting, and shower installation – and since you're looking to remodel your bathroom into an eco-friendly room, you'll want to ensure that your contractor upholds good environmental standards as part of their business practice and will facilitate your eco-friendly wishes. You can find reputable general contractors near you using the Kukun app.
Buy water-efficient bathroom fixtures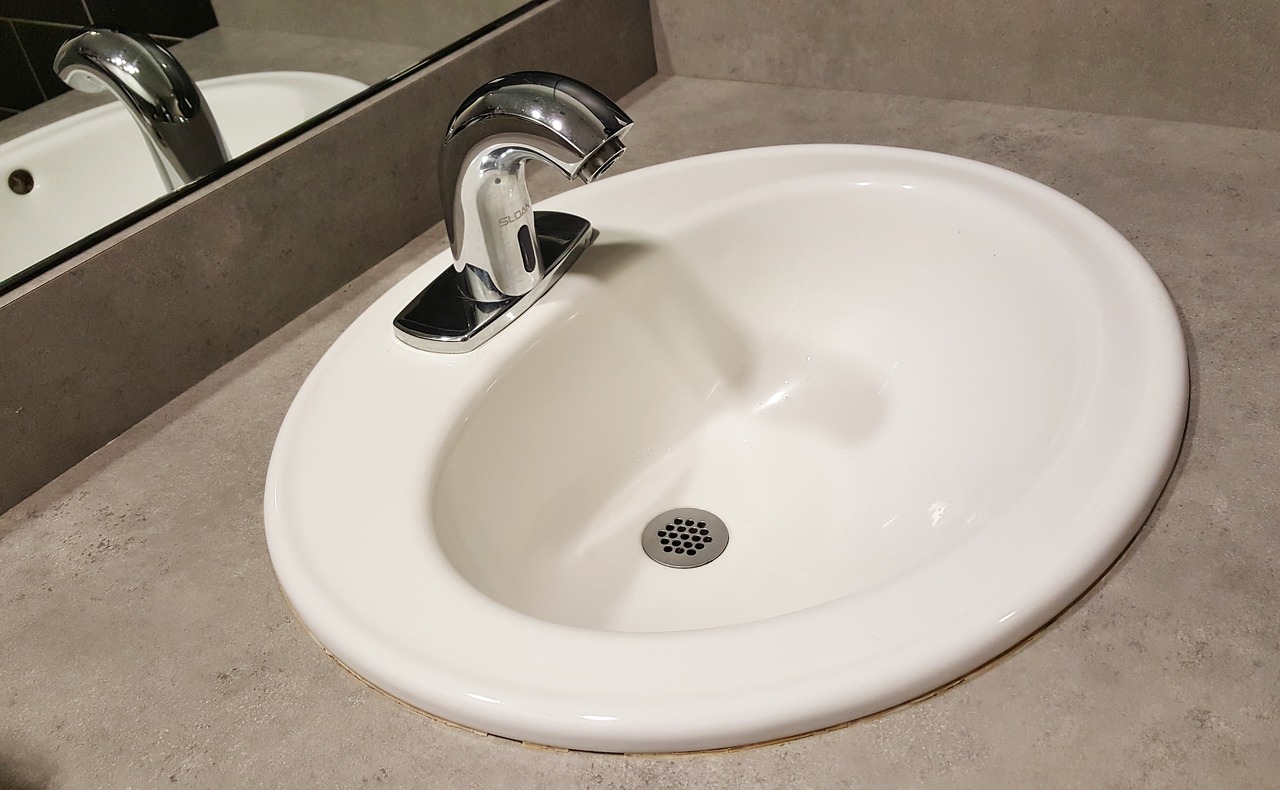 Because bathrooms are often dominated by larger features such as the bath and shower, you may easily overlook the water-saving and energy-saving opportunities presented by smaller fixtures. We're talking about things like dual-flush toilet push plates, which allow the user both a half-flush and a full-flush option – as well as taps with movement sensors, which only activate water flow when hands are near. Many brands have begun to produce eco-friendly shower mixers and electric towel rails, and you might also consider investing in a solar water heater that harnesses the power of the sun – this will take investment on your part but will save on your energy bill in the long term.
Ventilation is another vital aspect of any bathroom remodel, since installing the right bathroom exhaust fan will help prevent the growth of toxic mold (a real challenge for eco-warriors, since you usually need toxic chemical products to remove mold). Thankfully, you can choose from a large range of energy-star rated ventilation fans on the market.
People usually use bathrooms to freshen up in the mornings and evenings, so it's important that the room is properly lit. Nevertheless, don't just grab the brightest bulbs – think about innovative ways of illuminating your space. If your bathroom is the right shape and location, why not install a skylight to make the most of the natural sun? Similarly, you might opt for solar tube lights, which distribute natural light with great efficiency. If you really need to go artificial, choose LED or halogen light bulbs to save energy.
Read more: Important Things To Consider Before Relocating A Bathroom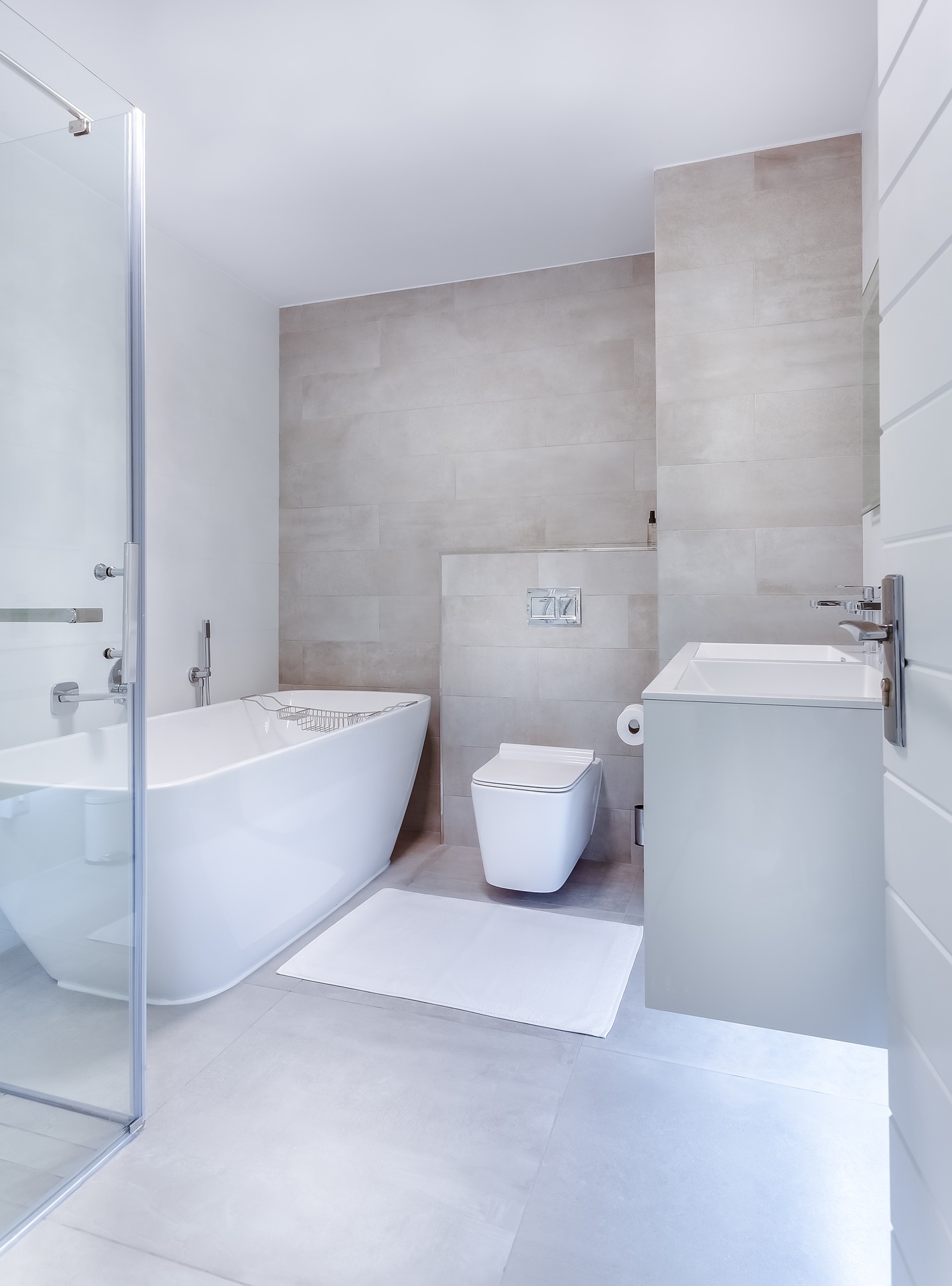 Flooring matters! Choose tile or stone rather than linoleum or high-plastic carpet weaves. Tiles are very resistant to mold and moisture, and if made of fired clay or natural stone, they're also fairly sustainable. You can even buy tiles made from recycled materials.
Read more: How To Estimate The Cost Of Bathroom Renovation?
Use low VOC materials and finishes
Haven't heard about VOC? Don't worry – we'll explain! VOC stands for Volatile Organic Compounds. In essence, these are the nasties found in the vast majority of commercially-marketed paints and finishes.
The public has since become increasingly suspicious of the physical harm caused by high-VOC paints, such as dizziness, headaches, and nausea. There's even evidence that the solvents released by these compounds are carcinogenic.
In light of this, many popular brands of paints and finishes have released products with no or very low VOC, so you can sleep easy knowing that your home isn't detrimental to your family's health. On the topic of finishes, choose cabinet and countertop materials that don't contain any formaldehyde. Solid wood and plywood are much more eco-friendly alternatives that will also give your bathroom a nice, sleek finish.
Your eco-friendly bathroom makeover doesn't truly end, even once the proper furnishings are installed. Continue living sustainably by choosing paraben-free cleaning sprays and disinfectants that use natural ingredients. You can feel good about supporting such products since they are often produced by local or grass-roots organizations that are committed to environmental sustainability.
You might also like to experiment with some DIY cleaning – baking-soda cleaning solutions are incredibly efficient, and you can infuse essential oils with water to create a non-toxic bathroom air-freshening spray.
Happy remodeling!
Read more: Bathroom Remodeling On A Budget With A Touch Of Class
Your Checklist for an Eco-Friendly Bathroom Remodel
was last modified:
March 8th, 2022
by
Recommended