A Comprehensive Guide on Chimney Cleaning
Chimney cleaning is an essential part of using a fireplace to keep your home warm and cozy. So, whether you have a wood-burning fireplace or a gas fireplace — chimney maintenance has to be a top priority when it comes to home improvement and safety.
Why is chimney cleaning crucial, what all does it entail, and how much does it cost? We have all the answers for you. Read on to know everything there is to know about cleaning and maintaining your chimney.
Importance of chimney cleaning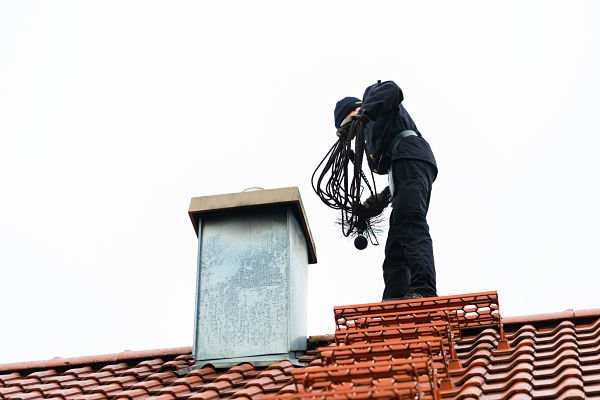 Photo by Freepik
Regular chimney cleaning contributes a lot towards keeping your house safe. Did you know, dirty chimneys are a leading cause of structure fires? Every year, home heating equipment, especially chimneys, end up being the cause of home fires and fire deaths.
What happens is that, over a period of use, chimneys develop a layer of creosote — the black or brown residue made up of smoke and wood particles. With time, it keeps collecting on the inner surface of your chimney's flue liner and creates a blockage.
Unfortunately, this deposit is extremely flammable and may seriously elevate your risk of house fires. Sometimes, a chimney fire may even result in a massive, explosive inferno — destroying your fireplace and flue, the surrounding area, masonry, or your entire house!
And talking about the fireplace, do you need some help figuring out the installation procedure of the associated costs?
Read more: Need to know about chimney liners
How often should you clean your chimney?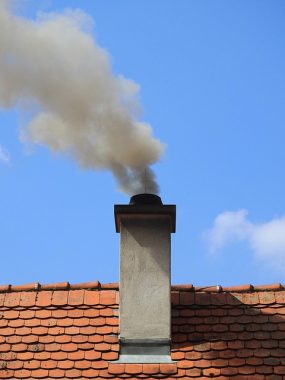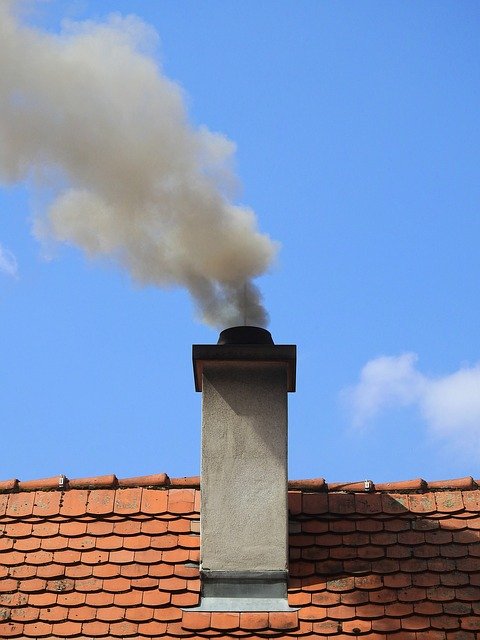 The National Fire Protection Association recommends an annual chimney, fireplace, and vent inspection and their subsequent maintenance.
To be honest, it also depends on how much you use your chimney. If you have central heating and only use your fireplace occasionally, it may not need an annual inspection. But if you enjoy a blazing fire more than 30 times a year, getting your fireplace and chimney inspected every year is a wise decision.
A clean chimney also adds value to your home. However, it's correct to say that chimney cleaning is much more about having a safe house than aesthetics.
How to avoid a house fire due to an unclean chimney?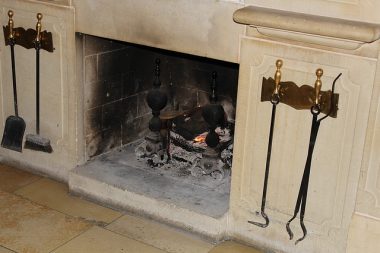 As mentioned before, chimney flare-ups are because of creosote buildup that happens as a result of burning wood or gas. This extremely combustible residue emits a pungent smell if left untreated and must be cleaned thoroughly.
You could make this a DIY project by cleaning your chimney with a flexible long-handled chimney brush or buy a creosote sweeping log. Interestingly, burning these special logs makes creosote deposits flake off the surface — making it easier to clean the chimney.
However, we advise you to hire a professional chimney cleaner who can clear the creosote or other obstructions smoothly and safely.
What do fireplace and chimney cleaning and inspection entail?
A chimney and fireplace inspection involves checking the chimney interior, including liners, smoke chamber (the space above the smoke shelf that acts as a funnel for smoke and gas), firebox, flue, chimney exterior, and top of the chimney. What's more, a thorough chimney inspection will easily detect other structural damage that may require immediate repair.
No wonder, any heavy-duty chimney and fireplace cleaning should be left to the pros. Doing them yourself could result in a lot of mess, or worse, injuries if you have to climb up on the roof.
Also, you may not have the tools or expertise required to handle an excessively damaged or dirty chimney.
A chimney cleaner would inspect both the interior as well exterior of your chimney for any sign of creosote buildup. They would then use different methods to remove it. These could include using a chimney brush, chemical solution, or a special tool known as a rotary loop.
Based on the extent of the buildup of creosote or damage, they can even recommend a complete chimney replacement.
How much does chimney cleaning cost?
On average, a standard chimney inspection with cleaning would cost approximately $100 to $350. The overall cost may vary depending on a lot of factors including, the type of chimney you have, the condition, age, the complexity of the work, labor cost, and roof accessibility.
For instance, if you have a major creosote buildup or animals (dead or alive) in your chimney, its cleaning will require special equipment or chemicals. Clearly, in such a case, the chimney cleaning costs will be higher and more time-consuming.
Furthermore, if your chimney shows signs of serious damage, you will have to pay for additional repairs. Make sure to get photographic evidence before agreeing to any repair work. That will keep scammers in check.
It's best if you estimate the overall cost of cleaning a chimney. It will guide you through the process and help you set a realistic budget for the job.
Want help with the home remodeling cost? Use our free home renovation estimator to have a fair idea of the total expenditure of your project.
How to hire a chimney inspector or cleaning service?
When hiring a chimney inspector or cleaner, you must check their credentials first. A qualified, licensed sweeper will always have a Chimney Safety Institute of America certification. You must also check their references and proof of liability insurance.
If you need to install new chimney materials, do make sure that you select a cleaning company that provides a lifetime warranty on all the parts. You want to ensure that they work properly for a long time to come, right?
Keep in mind that any company that provides services such as chimney installation or repair of a chimney cap and mortar replacement will require a home improvement registration.
STAY AWAY FROM CHIMNEY CLEANERS WHO COME UNINVITED TO YOUR DOOR! Beware of home improvement scams.
Read more: How to clean fireplace brick
How to maintain a clean chimney and fireplace?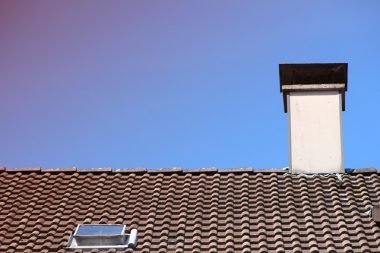 As much as we recommend hiring professional chimney cleaners, we also think that you can do your bit to keep your chimney and fireplace in good working order.
There are some tips you can follow to help maintain them and help you save money down the line:
Have your chimney inspected once a year.

Call a certified chimney sweep. 

Install a fireplace damper to keep outside drafts from getting into your home when it's not in use. Closing and opening the damper accordingly will also make your fireplace more efficient.

Make sure your chimney is waterproof.

Sweep your chimney regularly with a cleaning brush.

Ensure that your mortar joints or other materials are not crumbling.

Use dry wood to get efficient, burning fire. It will also help lessen the amount of creosote.
Conclusion
Getting your chimney cleaned and inspected every year is a crucial part of owning a house. It's especially important if you use your chimney extensively as a source of winter heat. Regular cleaning will also save you from expensive chimney repairs or fire damage in the long run. So, be smart!
Read more: Air vent cleaning
A Comprehensive Guide on Chimney Cleaning
was last modified:
January 26th, 2023
by
Recommended