How to Choose Living Room Paint Colors
Painter's regret. It's like buyer's remorse, but for your living room walls. When you pick a color you don't really love, you either have to go through the whole painting process again or just suck it up and live in a space that makes you unhappy. Neither choice is ideal, so it's obviously best to pick the right colors from the get-go. Read on for nine tips on how to choose living room paint colors you'll love.
What Do You Love?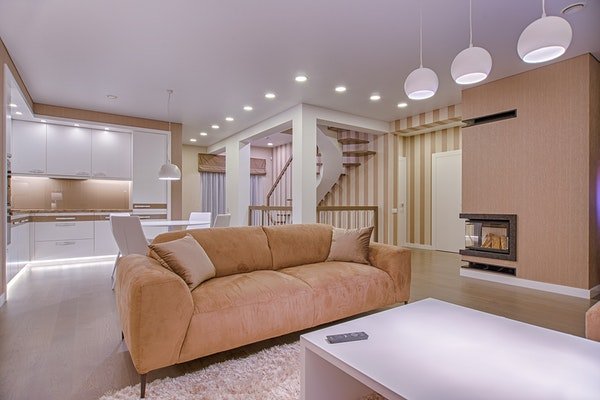 It may seem obvious to start with colors you love, but many people neglect to think about their favorite colors as they try to adhere to rules and trends. When you start with what you love, and then thoughtfully consider the right combinations, tints, and shades, you'll head in a direction that will make you happy.
Get Inspired Before the Paint
Pinterest and Google exist for a reason (many reasons!), and you should use them long before you head to the paint store. Browse magazines and the internet for inspiration to determine what type of color scheme you're wanting. See how different colors pair together so you have a general idea of what stands out to you. Only then should you visit the paint store. If you skip this step, you may become paralyzed by the choices once you're standing in front of rows and rows of paint chips.
Look to Your Largest Pattern
What furniture and accessories will be in your living room? Find the biggest pattern in the room and pull colors from that. It may be the deep blues and yellows from your patterned rug, or it could be the greens and blues from your favorite ottoman. Just make sure you actually like the colors you're pulling from the pattern.
What's the Mood of the Room?
Do you want a sociable and entertaining feel in your living room, or are you going for a more intimate, quiet mood? The colors you choose will heavily influence the mood of the room, so choose a soft, cool color palette if you want a calm space or warmer, bright colors for a lively atmosphere.
Use the Color Wheel
When choosing paint colors, the color wheel is always, always your friend. You can buy a small, inexpensive color wheel to experiment with different color combinations. Turning the wheel allows you to see how different combinations interact with each other. This will guide you in the right direction.
Look to Nature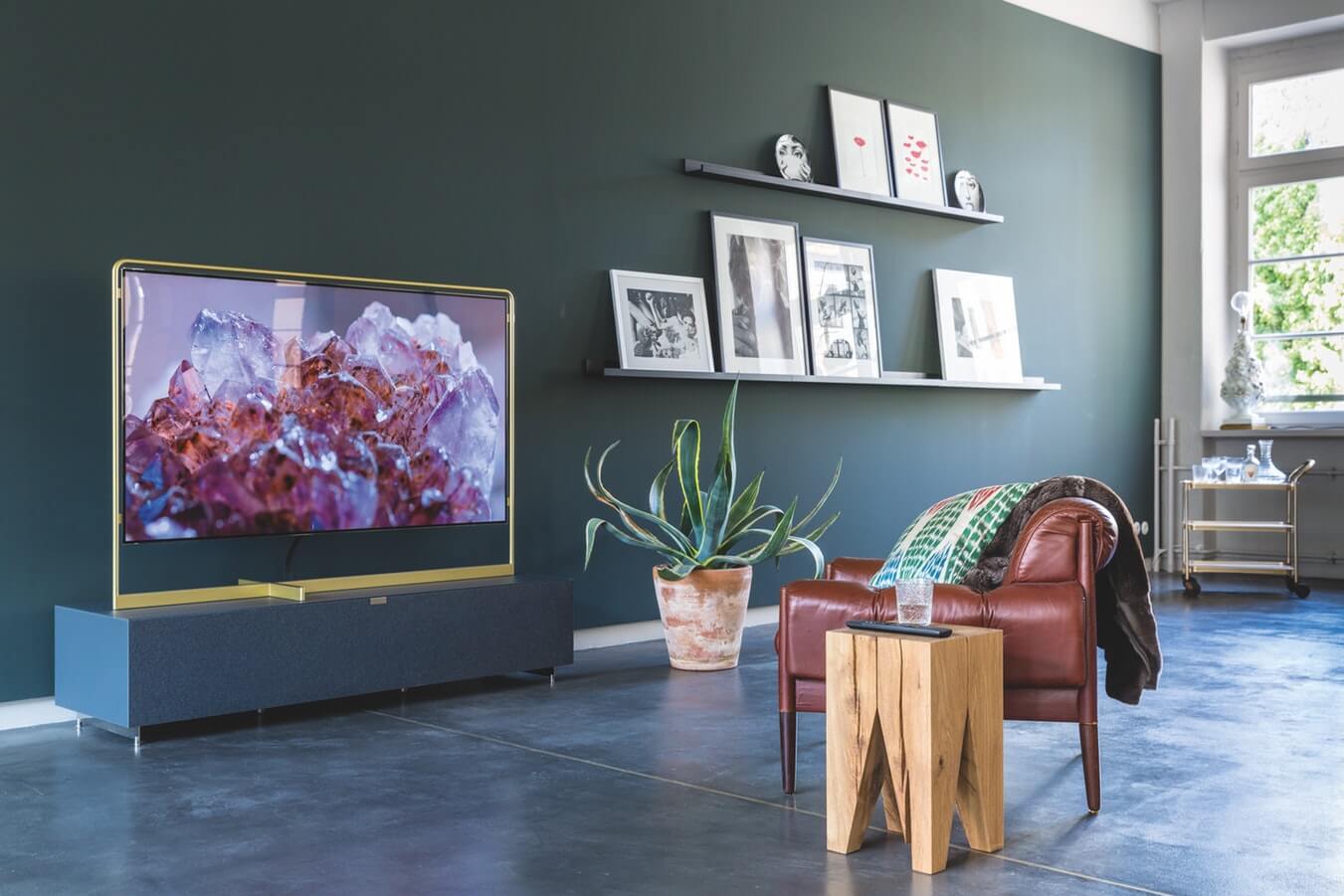 Photo by Loewe Technologies on Unsplash
One of the best inspirers is literally right outside your door. Take a walk and pay attention to color combinations in nature. Notice how the different greens interact with each other, which flower combinations draw your eye, what blues of the sky appeal to you, and more. You could also bring one specific setting into your home, like the blues of the ocean and the neutrals of the sand.
Be Inspired by Your Artwork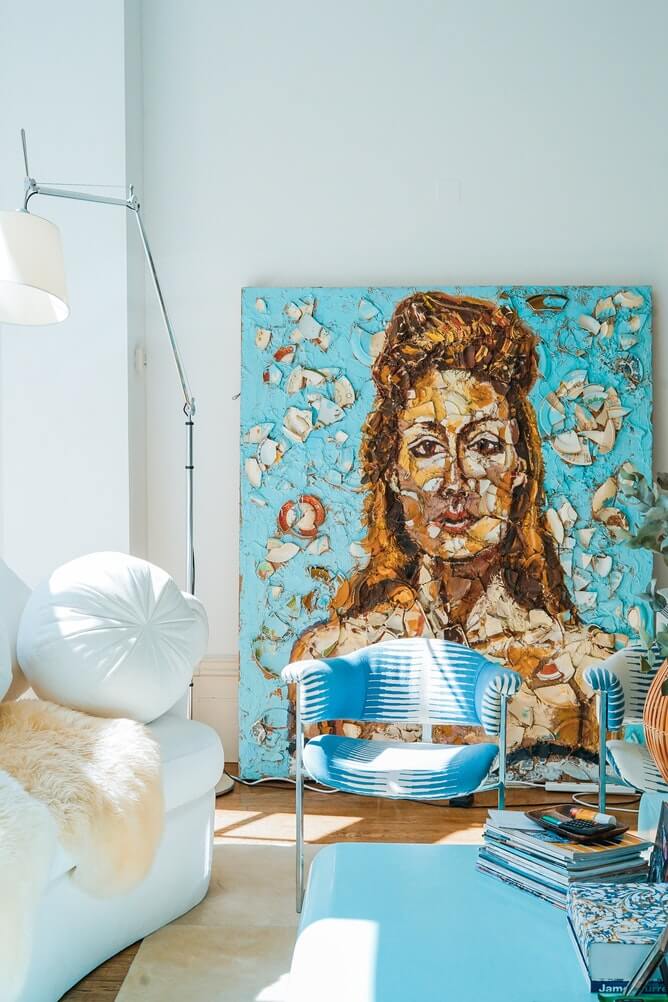 Photo by Toa Heftiba on unsplash
When you look for color schemes in your favorite pieces of art, it's like you're getting help from a professional color expert. Artists have been trained in color theory and many are masters of color and art. Borrowing a color scheme from a painting is a pretty safe bet, especially if you really love the painting.
Read more: Select right artwork for minimalist home
Don't Forget You Can Go Lighter or Darker
You may have chosen a paint color you absolutely love, but when you put the paint chip on the wall, you find it's too dark or light. You don't necessarily have to go back to the drawing board at this point. Remember that you can adjust the lightness or darkness of the color. Give that a try before you abandon a favorite choice.
Bring It Home
It goes without saying, but we'll say it anyway. No matter which tip you use, test your color choices in your home before you apply the brush to wall. The other objects in your room, as well as the type of lighting in your home, can bring out undertones you simply didn't see in the paint store. And don't feel rushed to make a choice, either. Paint small samples onto your wall and live with them for a while before you choose one.
Remember to take your time and enjoy the process. Stress is only going to cause you to choose something in haste. Deciding to paint the interior of your home is a renewing, exciting process, and when you take your time you're more likely to be happy with your results.
Read more: Don't Make These Five Common Living Room Design Mistakes
How to Choose Living Room Paint Colors
was last modified:
May 17th, 2022
by
Recommended