There's nothing like grilling – standing out there in your backyard, getting some of that 'fresh' air into your lungs while cooking a delicious meal for your family or friends. The trouble is that cooking is the easiest part. You will still need to deal with the actual what-kind-of- barbecue-to-buy issue. And mind you, that's not something that should be taken lightly. Fortunately for you, we are more than prepared to show you how to choose the ideal barbecue grill for your garden. So, sit back, relax, and enjoy our article.
A Few Considerations on Barbecues
The first thing you should think about before going shopping is the idea of having a grill. Do you really need a barbecue grill right now? Are there any local regulations that forbid grilling in open space? Do you plan on cooking for yourself, family, friends, or maybe a large group of people? These are all important factors that will help you make a decision.
Now, if local laws bar you from using gas or charcoal grills or simply you are facing some severe space constraints, then an electric grill is for you. To find the best electric barbecue grill, we recommend reading the electric grill reviews in the linked article. There you will find the pros and cons, prices, and features that make each of the electric grills stand out.
So, how do you choose the best barbecue grill for your garden? Here are a few tips to get you started.
Things to Look for in a Barbecue Grill
1. Gas, charcoal or electric?
Let's move on to more pressing matters: Which type of barbecue should you choose? Conventionally, there are three types of grills – gas, charcoal, and electric. Of course, each class has its own advantages and disadvantages. So, let's start by taking a closer look at each type of BBQ grill.
Charcoal BBQs represent, how should we say this, a very conservative approach to outdoor grilling. In fact, every homeowner is bound to have one lying around somewhere. The advantages are obvious – they are light, easy to store, and some of them are so robust that they will probably outlive you.
The only caveat we can think of is the painfully long time it takes to get the right cooking temperature. Not only that, but you will need to feed the grill a considerable amount of charcoal and/wood.
Still, charcoal BBQs are great to fry off a couple of burgers for you, your family, and a couple of friends.
Moving on, we have the gas grill. As the name suggests, this type of grill runs on propane gas supplied either by rechargeable tanks or by hooking it up the grill to a gas outlet.
Read more: Grill propane tank making noise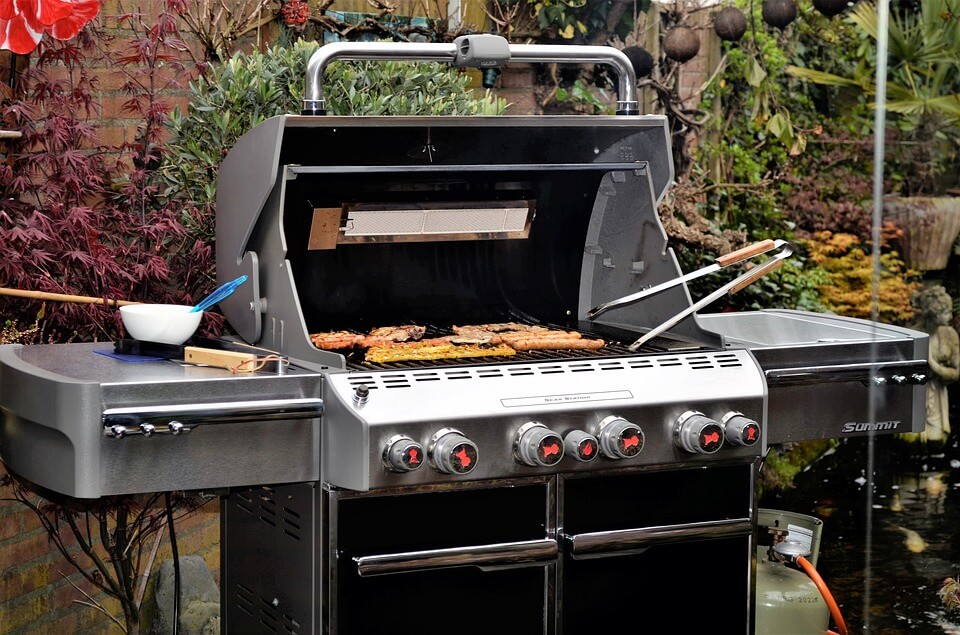 Pixabay
Now, if you have an outlet in your backyard, then you should definitely buy a gas grill. Otherwise, you'll end up swapping tanks, not to mention that it would be really awkward to run out of fuel in the middle of the party.
Electric grills are great because you never have to wait around for them to get to right temperature and wrap your head around gas outlets and/propane tanks. Still, there's something about smelling those burning logs or the titillating propane rising up from your outdoor cooking machine.
Read more: How many kitchen electrical outlets home need
2. Grill Materials
All barbecues, no matter if they run on charcoal, gas, or electricity, are made out of roughly the same materials. What you need to look for is the so-called firebox, aka the place where the fire will be running. There are three types of materials used to make fireboxes: painted steel, stainless steel, and cast aluminum.
Price, of course, depends on the materials used. For instance, pricier BBQs are made of stainless steel, while those within the more affordable range are usually made out of painted steel and/or cast aluminum. So, if it's the price you are worried about, then you should stick to painted or cast aluminum.
Be warned though that BBQs made from the two said materials do have their downsides. For instance, those made out of painted steel, need to have the paint job redone from time to time. Otherwise, the rust will eat away the steel.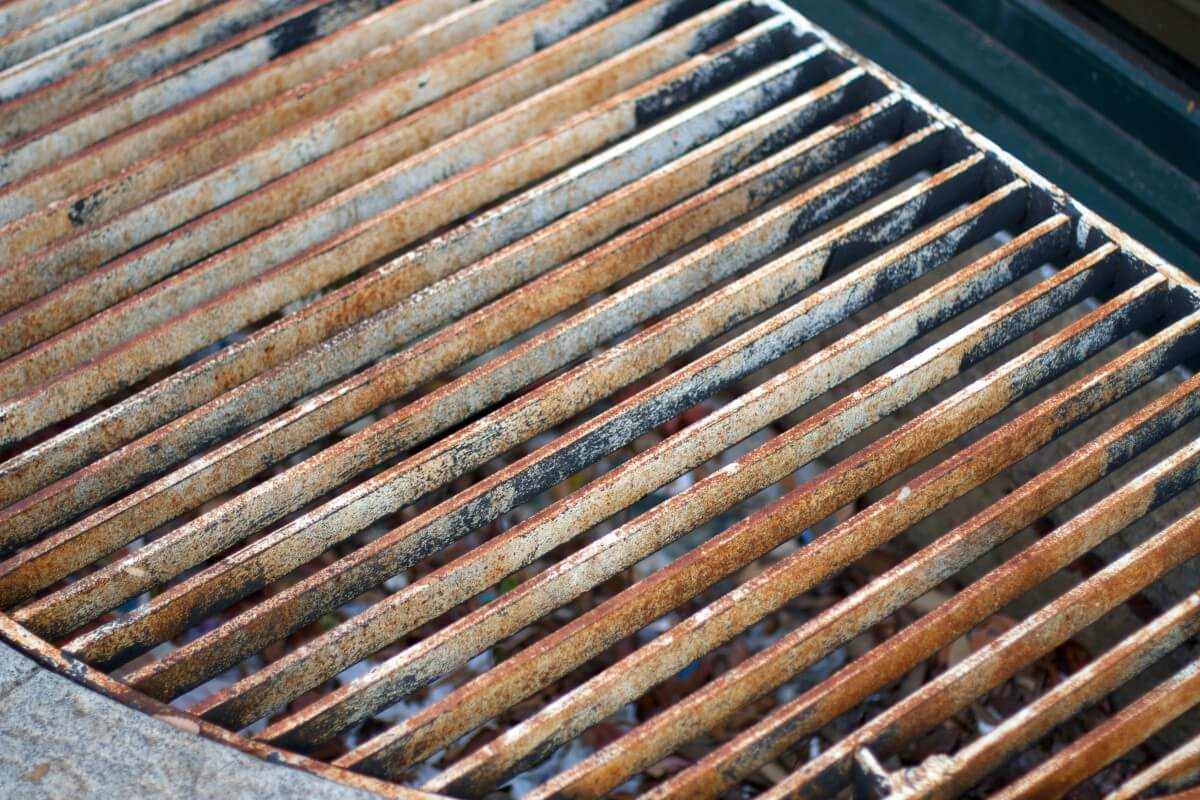 Pxhere
Cast aluminum/ iron grills are among the cheapest, but they require more maintenance – they have to be oiled to keep the rust away, and grills made of cast iron and aluminum don't usually maintain heat for long.
3. Food to Be Cooked
Well, it is obvious that grills are made for cooking, and that's just what they will do, but that doesn't mean there's a BBQ to fit them all. In layman terms, if you're a burger and hotdog person, you will be better off with a rudimentary, charcoal-fueled grill.
But hey, there are many things you can do with a good barbecue, and not everything's about flipping burgers. For instance, more expensive models, such as those using propane or electricity, will allow you to sauté, broil, and even deep-fry veggies and meats.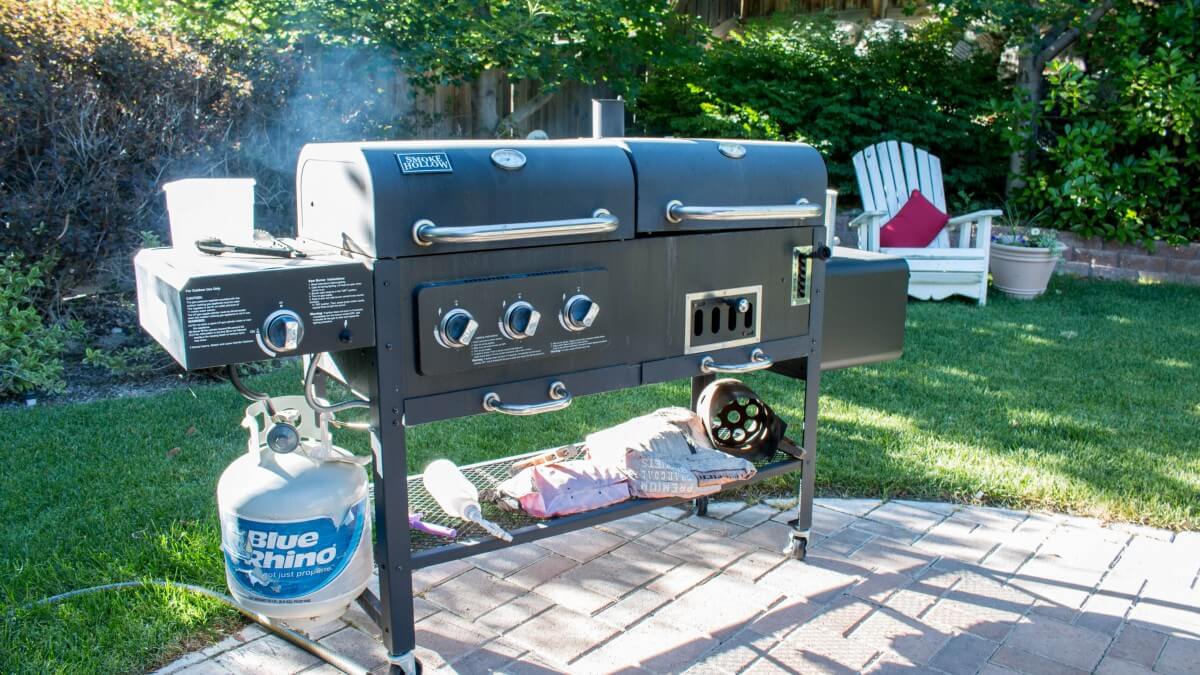 Pixabay
Some BBQs, especially those using propane, allows you to make smoked dishes. If you play your cards just right, you can definitely enjoy stuff like smoked salmon, beef jerky, or other foods that capture that barbecue smokiness.
There's a lesson to be learned here – before embarking on a grill-buying crusade, you should definitely consider the dishes you are likely or not to prepare.
Read more: Building an outdoor kitchen
Conclusion
Now you have everything you will ever need to help you find the right barbecue for your garden. Do keep in mind that you don't have to spend a lot of money just to get that backyard party started. Buy smart and always look for discounts.
Read more: Why is patio furniture so expensive
How to Choose the Right Barbecue Grill for Your Garden
was last modified:
September 19th, 2022
by
Recommended