Curtains marry form with function – they keep your neighbors from knowing too much about you and block the light when you want to sleep a bit longer. They can also transform a room and make a design statement. These tips will help you choose the right curtains for your home, so you can enjoy your privacy and make every room catalog worthy.
The lowdown on long curtains  
Long curtains convey a sense of luxury and drama. For a formal, elegant look, opt for long curtains that stop just short of the floor. Curtains of this length provide a practical solution for bedrooms and living rooms, without sacrificing style.
For a more luxurious, romantic feel, use swathes of fabric and create a "puddle" style curtain, where fabric is cut extra-long and spreads out onto the floor. This look is great for large master bedrooms with high ceilings.
Tip : Estimate the cost of your home remodel in minutes for free
Curtains for high-traffic areas
Kitchens and children's rooms provide special window-dressing challenges. For rooms that see a lot of use, half-drop curtains that stop just above the window sill will be more practical than heavy drapes that pool on the floor.
Photo by Aurelia J. Schultz on Flickr [CC BY 2.0]
Curtain solutions for narrow or small windows
Hanging curtains outside the line of the window helps avoid blocking the light, and can widen the appearance of narrow or small windows. You can also add a raised pelmet to make the windows seem taller and draw attention to them.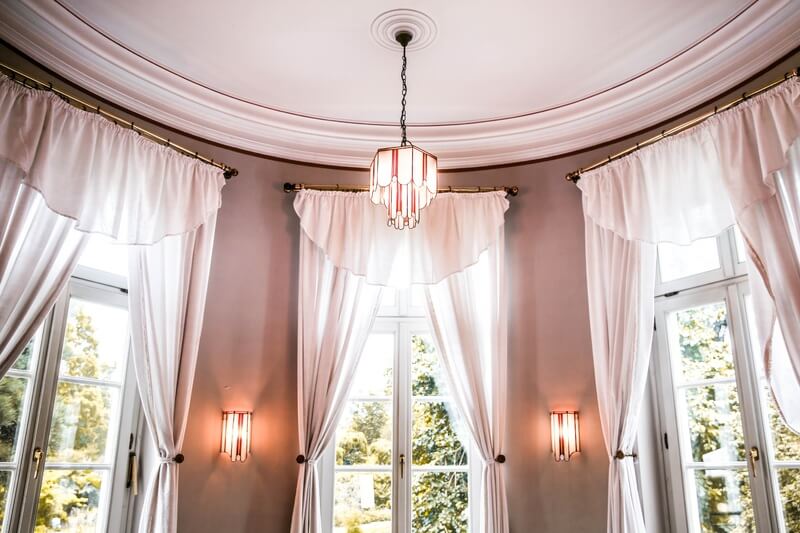 Dealing with excessive light or shine
Everyone loves the idea of walls of big, beautiful windows – until they start dealing with all of the light (especially if the room also features a lot of glazed or high-shine walls). Instead of feeling like you have to wear your sunglasses indoors, lessen the impact of a wide run of windows and combat the excessive sunlight by hanging several bands of drapes at regular intervals.
TIP: Use Our Real-Time Remodeling Calculator and Find Out in Minutes How Much Your Living Room Remodel Will Cost
Similarly, to provide privacy and diffuse strong light, an uninterrupted line of sheer curtains makes a beautiful, minimalist statement.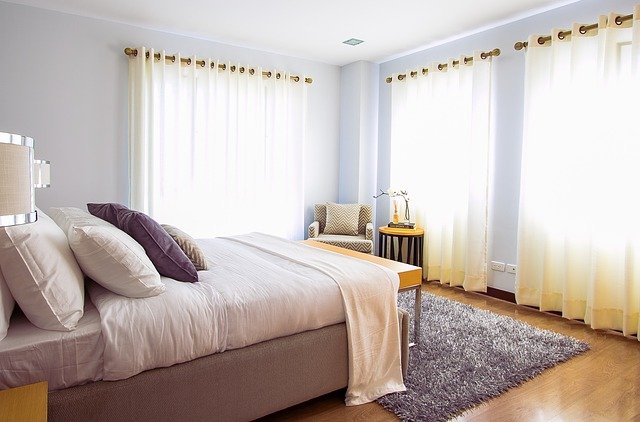 Think about color and pattern
Remember that curtains are just one part of your whole interior design scheme. If you're going all out with colors or patterns in other parts of the room, your curtains should take a back seat. For a busy textile scheme, choose plain curtains in one tone.
Alternatively, you can make your curtains the feature of your room. Pick bold prints and/or bright colors for your curtain textiles, and stick with a neutral backdrop that will really show them off.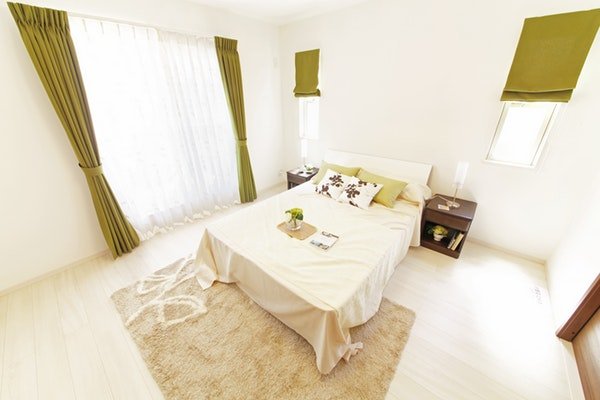 Photo by Design Folly on Flickr [CC BY-SA 2.0]
Photo by Emily May www.gohausgo.com on Flickr [CC BY 2.0]
Photo by Design Folly on Flickr [CC BY-SA 2.0]
MORE: Interior Wall Trends That Will Make You Rethink Your White Walls
How to Choose the Right Curtains for Your Home
was last modified:
March 23rd, 2019
by