Your bedroom is an area for rest and relaxation, but the wrong type of lighting can quickly put a damper on this living and sleeping space. Here are some tips that will help you choose the right lighting for your bedroom, and create a relaxing oasis in your home.
Understanding the bedroom
As you might already know from choosing colors for your bedroom, the right color hue can do a lot for your mood in a living space. Depending on how the light hits the walls of your room, you could feel mellow or energized. This is why you often see soft, relaxing colors in bedrooms, to aid in sleeping.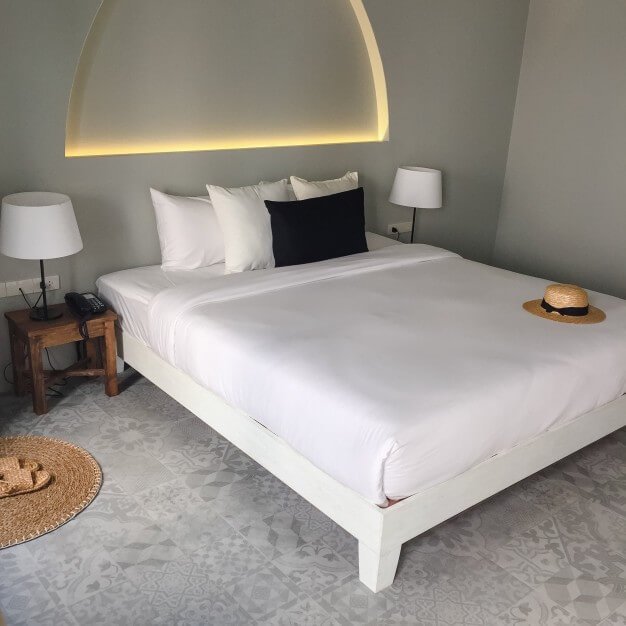 Background photo created by tirachard – www.freepik.com
To be in a relaxed state in your bedroom, you will likely choose soft, pastel tones for your walls and furnishings. To bring out the soothing characteristics of these colors, you'll need the right lighting fixtures. Harsh shadows and direct lighting can make even the lightest robin blue look harsh.
Consider how you use your bedroom – if you like to read in bed, you'll want to make sure you have the right amount of light without disrupting the relaxing feel of the space. A directed sconce with built-in switches on the housing could be perfect for you. While your kitchen may need several overhead lights for cooking, the bedroom is an area where you'll be laying low. In turn, ambiance should be more of a priority in this space.
Examining your options
Just because you don't need large, bright lights in your bedroom doesn't mean you'll struggle to select small, suitable fixtures for this space. The bedroom is an area where you simply need to think differently about illumination.
Light layering is an option that many people turn to in this living space. This involves using more than one type of lighting to create ambiance. For instance, you can have a table lamp on your nightstand in addition to recessed lighting. Or you may want a standing lamp in one corner of the room and a small chandelier.
It's important to understand that your lighting fixtures can serve more than one purpose in the bedroom. Don't rule out using smaller lights to highlight decorative items in the space, such as framed photos or wall art. Lighting is about more than making sure you can see what you're doing – it's about creating a feeling.
Don't Forget About Multi-Function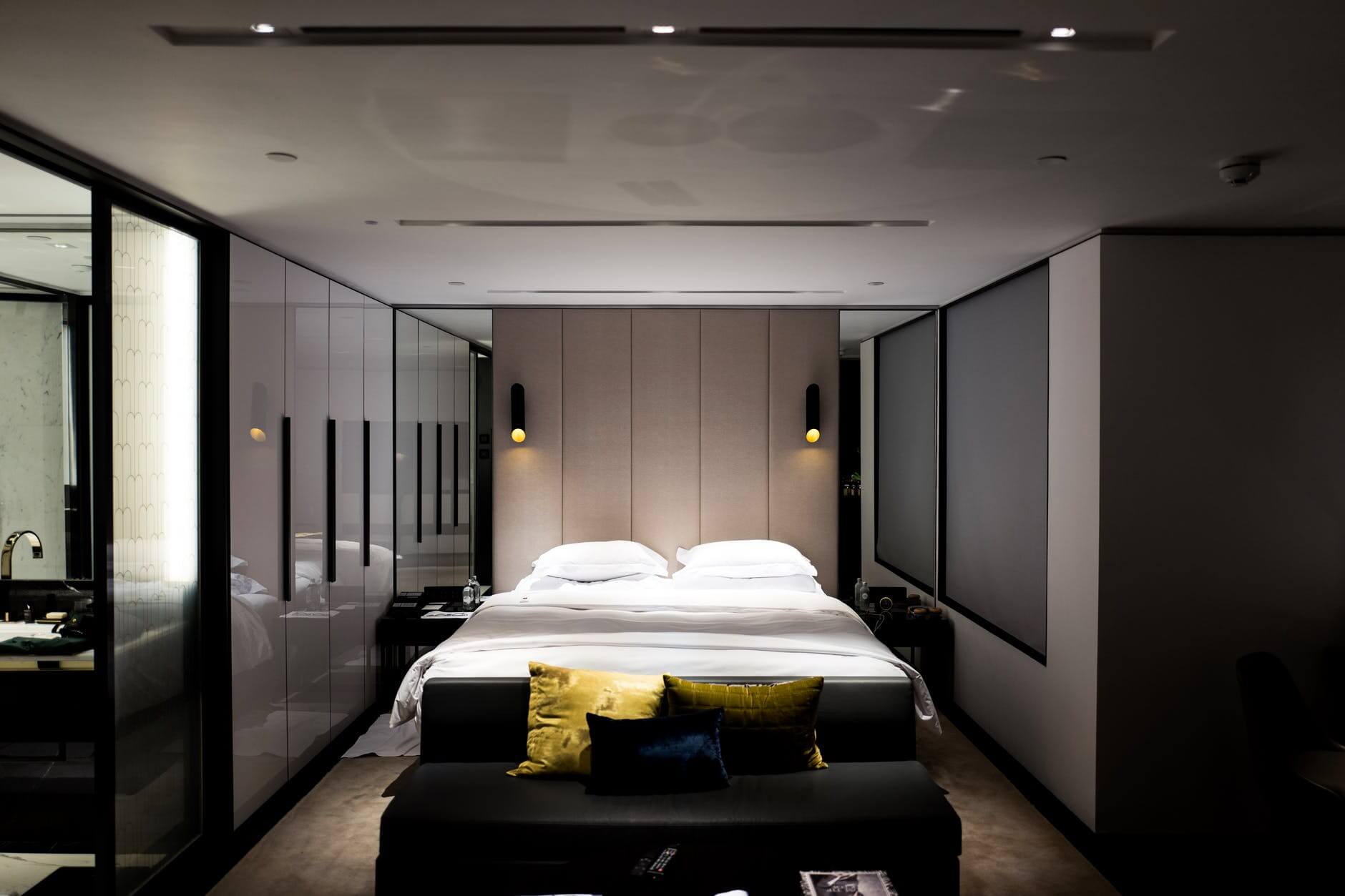 Remember, many lights now have the capability to dim, fade, direct light in multiple directions, and even change color. Looking for lighting options that provide any of these features can keep equipment to a minimum while giving you the options you need.
Avoiding common lighting mistakes
The bedroom is a common area for lighting mistakes, but learning the pitfalls ahead of time can help you avoid them.
First, don't make your overhead lighting too bright. Very bright lights can eliminate any sense of ambiance in the bedroom, and may also take away from the beauty of your interior décor. Next, avoid going crazy with recessed lighting. This type of lighting can be harsh on soft living spaces that are meant to have a relaxing atmosphere.
Finally, don't forget about the bulbs you're using in the fixtures you choose. For instance, smaller wattage bulbs may be better for the bedroom where you want low lighting.
Whether you're redesigning your own bedroom or a space for another member of your household, these tips will help you choose lighting fixtures that breathe relaxation into the area.
Top Tips to Choose the Right Bedroom Lighting
was last modified:
April 20th, 2022
by
Recommended