A patio area is a great way to extend the family space which can be used as outdoor dining, play area, fireside lounge, or just a place to relax and have a chat with friends and family under the stars. Adding a patio area to your house will not only increase the value of the home, but it might end up being your best part of the house.
Plexiglass is a wonderful helper in giving your patio a modern and colorful look. The interesting part about it is that it can be present around your outdoor area in a broad manner, whether is your windows, doors, tables, and even your roof! Here are a few ideas to help you get the best out of your patio area with this translucent ally.
Advice for choosing your Plexiglass color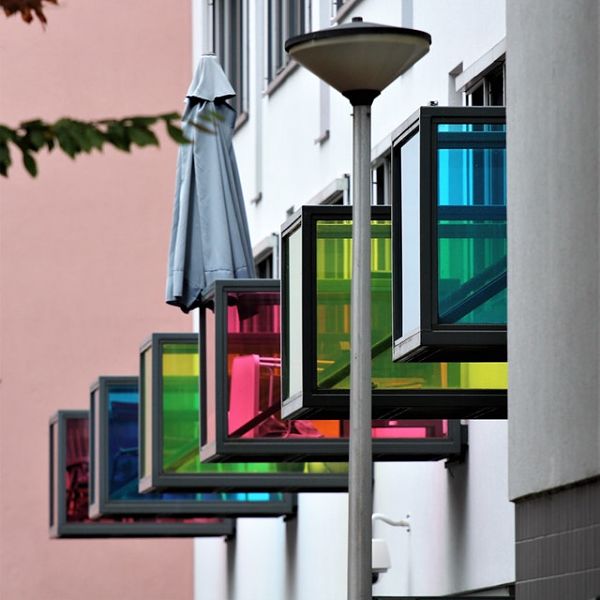 Plexiglass or acrylic sheets is no doubt a great choice for outdoor use because of its sturdiness and strength. When it comes to the number of colors you can use for your outdoor acrylic sheets, it is advisable you keep things simple and not create a color combination that is too pronounced and less aesthetic. Advisably, use two colors or at most three colors – maybe the top color can be different from the down color or maybe you can use a different color for the edges.
Whatever you do, don't create an awkward look by incorporating up to 5 to 10 colors or even more on your acrylic sheet. Check below for the best color combinations to help you get a simple yet aesthetic and professional outcome.
Read more: A complete guide on window tinting cost and benefits
Different colors suitable for different types of areas
Are you looking for suitable colors to incorporate in your patio area? Or maybe you're confused about the best color combination that is best for your patio area. Stay with me and you will get all the color info you'd need as there are varieties of colors that you can use to give your patio area a trending look.
Note: the type of paints to be used for your patio area should be different from the normal paints used for interior painting. Outdoor paint is designed to withstand elements like rain, sun, wind, and snow. Here are a few suitable types of paints for your patio area; Oil-based paints, alkyd-based paints, and latex-based paints.
Tips to help you choose the best colors for your patio
Create a uniform look by choosing colors that match your door casing and windows
Use contemporary colors: here are great contemporary color combinations you can try
When you pair contemporary colors together, each color adds its spark to your patio area. Painting your patio with traditional colors will make your area look like everyone else's. to create a patio that will stand out, you will have to use varieties of colors.
Which colors are best for the Plexiglass patio table?
Plexiglass or acrylic sheets are a cost-effective alternative for glass and it is great for outdoor use. Acrylic sheets are up to 17 times the strength of glass and are less likely to be damaged by external elements like rain, sun, and wind.
There are countless colors you can use for your acrylic patio table, the most common color of Plexiglass is the clear acrylic sheet, it blends with any environment seamlessly. But there are other great table colors you can use and bring out the chic in your patio area. Keep in mind, no matter the color you decide to use, make sure it blends with your environment – Also try to create a uniform ambiance and make your patio area look professional. Here are a few colors you can try;
Clear acrylic sheets
Purple acrylic sheets
Blue acrylic sheets
Yellow acrylic sheets
Black acrylic sheets
Green acrylic sheets
Red acrylic sheets
Which Plexiglass color to use for as a table cover?
The type of Plexiglass color that is best for your table cover depends on certain factors. If you have a fireplace, you probably don't need a colorless cover – you can go for a color that will dampen the area and create a cool feel. Colors like black, green, and red are great for patio area covers with a fireplace. You can use clear acrylic covers if you don't have a fireplace, this will allow the heat from the sun to warm you up in cold weather.
Irrespective of the color you choose to use for your patio cover, make sure you create a look that is pleasing to the eyes. Take note of the above tips on color usage and color choices to create a unique patio area for yourself.
Colorless Plexiglass patio covers to enjoy sunlight in cold areas
Colorless or clear acrylic patio cover allows you to relax and enjoy sunlight in cold areas. You can indeed incorporate a fireplace in your patio area to help you keep warm but another good alternative is to cover your patio area with clear acrylic sheets.
Not to worry, acrylic sheets are far stronger than glass so it will not shatter due to sunlight. They are more fade-resistant than other plastics and have a light transmittance ability that is equal to the glass while providing the same aesthetic look for a more durable result.
Final thoughts
With all the information available to you above you should be able to create a patio area that looks nice and professional. Remember to keep things simple and don't try to do too much, if you treat your patio area well, trust me, you will like it better than most parts of your house.
Are you still confused about anything? Or you need help setting up your patio area covers or tables, Fab Glass and Mirror can help you with that.
With Fab Glass and Mirror, you're guaranteed top-quality acrylic sheets for your patio area and our trained technicians will help you install them and give you advice on the best ones to use. Shoot us a message today and let's help you create a unique patio area for your comfort.
Read more: Stylish outdoor patio flooring ideas
Suitable Colored Plexiglass Ideas for Your Outdoor Areas
was last modified:
May 30th, 2022
by
Recommended