To-do list to combat jitters for new homeowners
Becoming a homeowner is an anxiety-inducing accomplishment.
Buying a home is an expected accomplishment for most, but the responsibilities surrounding homeownership are often left out of the daydream. There is a lot to learn in what feels like extremely little time, but from redecorating to finding the right types of home insurance, Kukun's got your back.
Do you need insurance before moving in?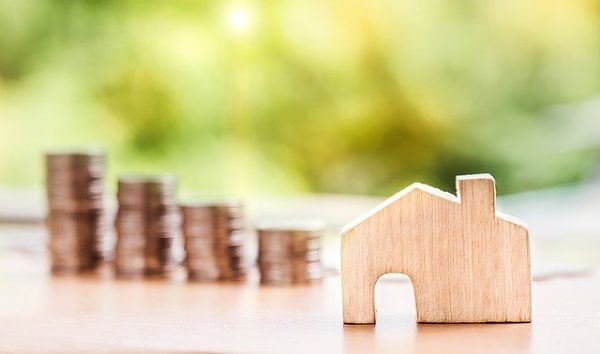 Your home insurance could have some gray areas during your moving process. Expert advice is to not find out what is covered after something possibly irreplaceable has been lost or damaged.
The standard home insurance policy doesn't cover move-in days, but you can ask your insurance agent about temporary policies for extra security. In addition, if you've hired a moving company, be sure to sign up for their insurance as well.
To assess what kind of coverage you may need, start by checking from this list:
Storage insurance: You need this insurance if you are putting anything in storage or treating a part of your home as a temporary storage unit.
Floater insurance: This is perfect for easily lost or stolen items such as china, jewelry, art, and electronics.
Peril insurance: This is "just in case" insurance. It will not cover already fragile items but will cover possessions that get damaged because of the moving process.
Transit insurance: This will cover anything you already have in your home insurance policy. This specified addition covers your items while they are in transit to your new location. This option is critical if you are relocating from a long distance.
A general homeowner rule of thumb is to always verify a contractor's insurance before allowing them to start work. You may be thinking ahead to plumbers and landscapers, but the homeowner mindset is better to kick in right from the beginning to avoid any losses.
Read more: Home office insurance policy
Want to save money by getting the best rates on home insurance? You can use our new tool to compare rates from different companies and choose the best suited for you!
The best way to pack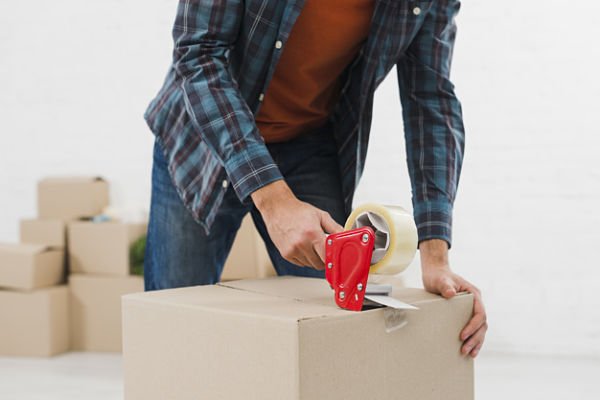 Needing to pack up an entire house can feel overwhelming — so much so that you could end up procrastinating until you find yourself in a sea of boxes.
Luckily, the best way to begin is by not packing at all. If the stress of having too much to do is getting to you, start by taking a home inventory by throwing things away. Not only is getting rid of old things giving you less to pack, but the process is extremely therapeutic.
A few hacks that make transporting your kept items easier are:
Hanging clothing: Keep them on the hangers. Instead of packing and unpacking your luggage, use a large garbage bag. Pack by starting from the bottom up and tie the bag so that the top of the hangers are sticking out.
Folded clothes: Make your nightstands and dressers easier to transport by leaving your clothes inside. If the furniture is too heavy, remove a few drawers with the clothing and seal the top with press-and-seal or cling wrap.
Dishes: Don't waste your money on packaging paper and bubble wrap. Use your T-shirts, socks, and small towels to create space between each dish.
Silverware: Wrap it up as is. If you have cling wrap or press-and-seal, use it to secure the top of your utility tray and transport all of your utensils as is.
Books: Save the cardboard and use your suitcase to transport all your books.
Plants: Move these last. The last thing you want is waterlogged soil all over your car or new carpet. The goal is to keep them upright, so utilize your used cardboard boxes by placing your plants in them.
Read more: Self storage when buying first home
Online moving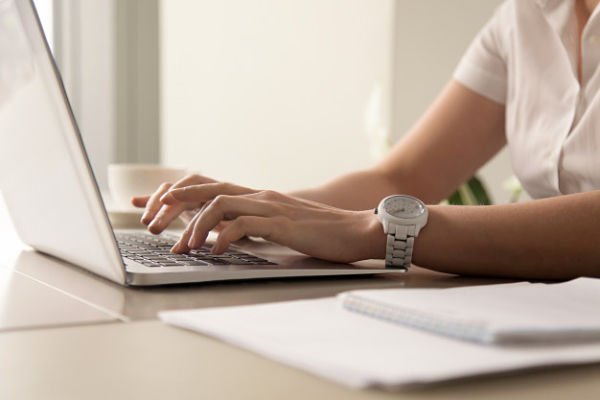 Your physical home has changed, which means your online addresses have to change too. To make things easy, create a checklist of places that are connected to your home address.
Begin with the post office and ask yourself questions like these to create a more personalized list:
What are the companies that send your monthly bills?
Who do you bank with?
Are you in school?
Do you have children in daycare or school? Are they involved in clubs outside of school?
Do you have a car payment or leased vehicle?
Do you need a new driver's license with an updated address?
Bonus: Have you applied for the Homestead Tax Exemption?
Thankfully, practically everything can be done quickly online, but calling to verify a few days before moving will save you time, stress, and possibly late fees.
Read more: Questions to ask before hiring movers
Managing anxiety while moving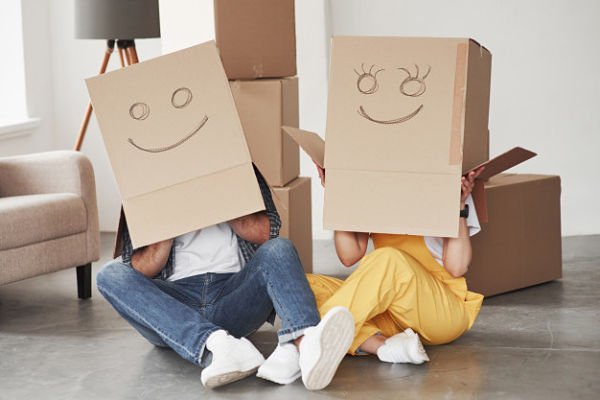 Clutter causes anxiety, so create calming spaces as you go. Even if you're in a time crunch, unpacking room by room will keep you from feeling overwhelmed everywhere you turn.
A clean start
If you have the time to clean your new space before the boxes come, do so. It will never be more manageable, and it is nice to have a truly fresh start.
From the ground up
Working non-strategically only sets you up to rework the same area over and over again. With what you have to come, start by finding the perfect spot for your rugs, protective moving gear, and even floor lamps.
Read more: Cheap ways to move long distance
Where to start unpacking
Create calming spaces by starting with the room you need most to mentally reset, the master bedroom. After finishing that room, set up the basics you need in your bathroom for your daily "getting ready to go" routine.
Read more: Valet unpacking problems can solve new homeowners
Make yourself feel good
After you finish setting up your calming space, you are ready to get into the thick of things. Tackle the larger spaces so that you can feel accomplished early on.
Setting up a kitchen can be tedious with all the small utensils and food items. Take time to put kitchen organization high on your to-do list, and every other room will feel like a breeze.
Time to enjoy your new home
Hopefully, this article helped you take a well-desired deep breath. Becoming a homeowner at any point in life is a grand achievement you should be proud of.
Stay on top of all the information coming your way by staying organized and not allowing all of the sign and move-in day responsibilities to clutter your mind. Crank up your favorite playlist and get packing tape in your favorite color.
Make the transition to your new home as fun as possible because you deserve it.
To-do list to combat jitters for new homeowners
was last modified:
July 11th, 2022
by
Recommended