Know why composite siding is a cost-effective alternative
Today, a homeowner has the option of choosing from different types of siding material available on the market — including natural wood siding, metal siding, fiber cement siding, stone siding, brick siding, vinyl siding, and composite siding.
If you're planning to install new siding for your home, you may want to consider composite siding. Unlike other types of siding, composite or engineered/treated wood siding has been found to be the least susceptible to insect or moisture damage. Moreover, it offers good protection to your property along with additional benefits. In this blog, we'll explain why composite is a good siding material for you.
What is composite siding?
Composite siding, as a building material, is used in the exterior of both residential as well as commercial building structures. Its job is to protect the structure from water, debris, weather conditions, and other elements.
The good thing about this siding type is that it comes in a variety of textures and colors — making it a versatile building material that can be used in a wide range of home designs. You can choose whichever pattern matches your taste.
If you're looking for a maintenance-free siding option, composite siding is definitely what you should consider.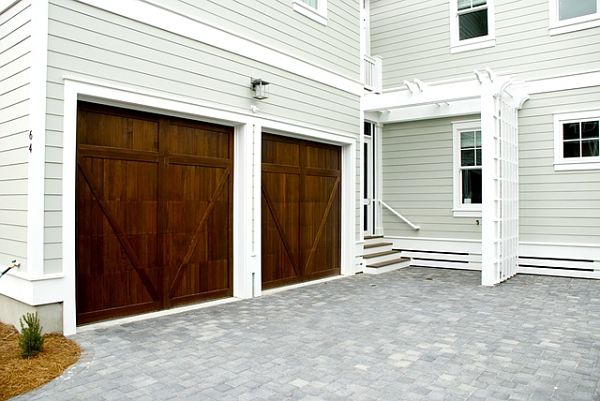 Benefits of composite siding
This kind of siding provides great aesthetics to your exteriors, enhancing your curb appeal — making your house stand out in the neighborhood. Let's look at other advantages of composite siding:
The siding looks almost like real wood but without the common problems of insect boring, pest infestation, swelling, bowing, or flammability. And, it costs much less.
The water-resistant material naturally resists impact such as harsh sun rays and weather damage.
This siding does not expand, contract, or rot when exposed to moisture or temperature fluctuations.
It's easy to install as it generally comes as interlocking planks or composite wood siding panels.
It's easy to maintain with no requirements of caulking or painting.
Is cost-effective, durable, and long-lasting.
Cost
Composite siding costs anywhere between $4 to $8 per square foot installed. While it's more expensive than vinyl siding (between $3.50 to $6 per square foot), it's cheaper than cedar or other solid wood sidings.
For a house with 1,500 square feet of siding, the total composite siding cost runs approximately between $6,000 and $9,750.
Since this type of siding lasts for a long time, the pricing makes for a cost-effective investment.
Some popular brands
It's important to have adequate knowledge about the brand of siding you intend to buy. Only then can you determine whether the quality is indeed worth your investment, or not.
Some popular brands of composite sidings include:
Everlast composite siding that's easy to install, and comes with a long-term warranty. Moreover, the easy-to-maintain siding is available in various colors, textures, and designs.
LP SmartSide offers products that are durable enough to withstand impact damage, harsh weather, extreme cold and heat. And, the siding comes in unique designs.
UltraShield offers eco-friendly and long-lasting sidings. Their products are known for being fade-resistant, stain-resistant, mold-resistant, fire and pest-resistant.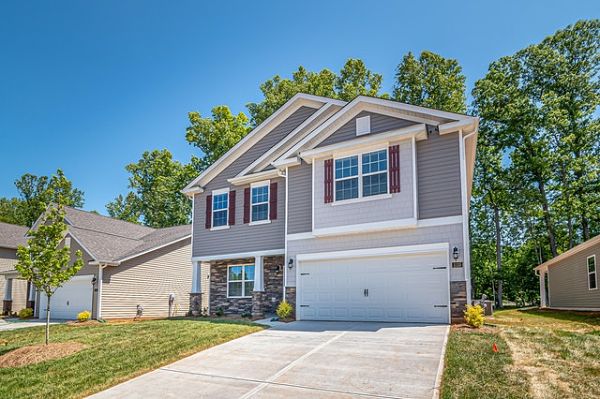 How to install composite siding?
The first step towards siding installation is to check with your local code official or governing body for the building requirements in your area. Keep in mind that building codes and regulations vary throughout the country.
Always wear your safety gear before the installation process. And, make sure that you're using the right installation equipment as well as tools.
How long does the siding last?
Composite siding comes with a long lifespan as it's highly resistant to the elements. In fact, the durable siding can last 30 years or longer with proper maintenance. This is because it's made up of strong composite materials that hardly get damaged. As compared to this, vinyl sidings have a shorter lifespan of about 10 to 15 years.
Last thoughts
Siding replacement is a once-in-a-long-time investment. Once you decide to invest in it, you should only opt for the best quality and brand out there. Good quality sidings and good siding installation will guarantee you a great home exterior, unmatched durability, and long-lasting performance. Regardless of whether your home design is traditional or contemporary, you can choose the siding in the exact color, style, texture, or finish you want from the local stores.
The composite siding option is without a doubt a great alternative that offers several benefits to a homeowner, an architect, or a home remodeling contractor.
Read more: Home siding maintenance tips for different siding types
Know why composite siding is a cost-effective alternative
was last modified:
December 23rd, 2022
by
Recommended