Concrete block retaining walls are a great addition to any home with an outdoor space attached. These walls help in reducing soil erosion, to level the ground for patios, eliminating hard-to-mow slopes, and to add planting beds.
Concrete retaining wall systems are easy to install, affordable, durable, and come in a variety of textures and colors. Building a retaining wall makes for a great weekend DIY project. Here's a short read to show you how.
Materials and tools needed
Concrete blocks
Concrete adhesive
Compacted gravel/base
Sand
Crushed gravel
Three-pound hammer
Four-foot level
Shovel
Tape measure
Tamper
Wheelbarrow
Caulk gun
Brick tongs
Block measure
Transit
Trowel
Necessary prep work
Contact your local building code officials and make sure you get all the necessary permits and licenses before starting off on your project.
Unless you have help with loading and unloading as well as a heavy-duty truck handy, get your local store to deliver your materials to you. While home centers may be more affordable, local landscaping stores are better equipped to handle small to medium-sized deliveries.
Get your local utility company to mark out where they've laid wires and pipes. The last thing you want to do is damage telephone lines or destroy the plumbing.
The building process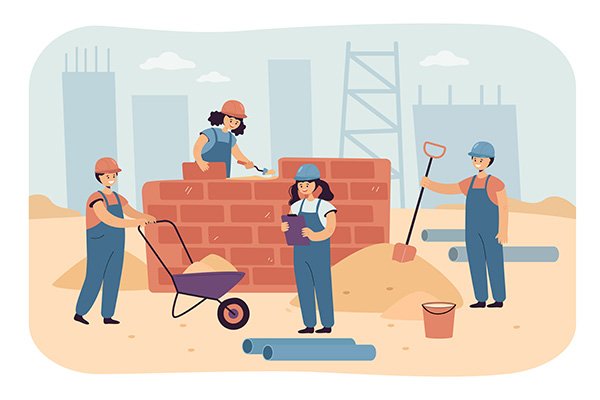 As with any building project, the structural integrity of your retaining wall depends on the strength of your foundation. If your wall is going to be around 4 feet tall, you will need to excavate a trench that is deep enough to accommodate 6 inches of the compacted base, an inch of leveling sand, and at least half the night of the first layer of blocks.
Succeeding courses should be stepped back around ¾ inches. Make sure the vertical joints overlap by at least 4 inches and secure one layer to the next.
Use crushed gravel to backfill every layer except the topmost, Alternate where it is advisable to use native soil as the top layer so that water doesn't seep through into the wrench below. Secure the cap blocks with concrete adhesive.
Read more: How long does mudjacking last
Concrete block retaining wall steps
Excavate and level the area where you plan to erect your wall. Use a transit so you can mark the top of your sand leveling bed. To install the compacted base material, you will need a flat area that is at least 4 to 6 inches deep and 24 to 28 inches wide. 
Fill up the base material until the top of the stakes, and then compact it until it is around an inch below. If your wall is less than 30 feet long, you can do this without a gas-powered tamper.
A flat sand base is essential for installing the first layer of blocks. Using the top of your stakes as a reference, level the sand with a long, straight screed. You can make final touches with a hand trowel.
Install the first row of blocks. Use the four-foot level to ensure the blocks are leveled lengthwise, and a torpedo level to do the same at the front and back. The brick tongs will make handling the concrete blocks easier.
Pack native soil to anchor the blocks in place. 
Drive in the pins needed to lock courses to each other and to establish the backset for each row, 
Use a block chisel to score the top of bottom and then cut blocks to size,
As you keep adding layers to the wall, continue to backfill with crushed gravel. Other than creating a fast drainage path for water to drain out, backfill also acts as a tree root barrier, helping your wall stay stronger for longer.
Use ¼ inch beads of concrete adhesive to secure the cap blocks in place. Depending on the look you want, cap blocks can be installed flush with the wall face, or with a slight overhang or backset.
Read more: Mixing concrete guide
Alternate retaining wall materials and costs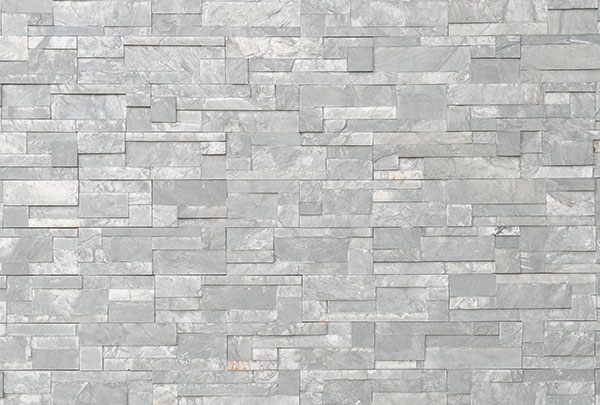 Building a retaining wall could cost you between $3,000 and $8,000, with most people spending around $5,000. Here are some retaining wall block costs for you to consider.
Landscape blocks are the most affordable, costing between $6 and $30 per square foot.
Cinder blocks cost between $10 and $12 a square foot and are pretty affordable as well.
Wood retaining walls cost around $16 to $18 a square foot.
Concrete blocks could cost as much as $20 and $30 per square foot, while poured concrete could cost anywhere between $30 and $40.
Natural stone retaining walls will cost you around $35 per square foot.
Read more: Best DIY ideas for weekend renovations
DIY outdoor projects: Build a concrete block retaining wall
was last modified:
April 21st, 2023
by
Recommended