How to deal with constructions in your neighborhood
Have you ever been woken up by the sound of a jackhammer digging up the road outside your home early in the morning? Are your neighbors building a new home and is the construction going on well into the night, disturbing the peace? Well, all these incidents and other construction-related irritants made me sit up and read up about regulations and laws regarding construction in my neighborhood. I'm going to share with you some information that may come in handy the next time you find yourself dealing with a pesky neighborhood construction dispute.
Read more: How to be a good neighbor
Finding out what's being built in your neighborhood
It always helps to be aware of what constructions are going on in your neighborhood. For example, a sudden spurt in commercial construction activity in a residential neighborhood may not always be good news for the residents.
The easiest way to find out what new construction projects are coming to your neighborhood is to visit your local municipal office and ask the building department for inspection records, building permits, architectural building plans, zoning variances, and code compliance records relevant to your area. While some of these records may even be available online, you may need to fill out a form requesting some others.
Legal working hours
Knowing during what hours your neighbors can carry out construction activities will help you not only make sure that you aren't inconvenienced after hours, but also that you don't interfere during legal working hours.
In most places, permitted demolition and construction hours are between 7 AM to 9 PM, Monday through Friday. Construction work is permitted on national holidays and Saturdays from 8 AM to 6pm, while Sundays are usually holidays,
In some cases, construction may be permitted beyond these hours with special permission from the City Council, but noise levels will have to be limited to a maximum of 5 dB.
Read more: Eco-friendly building materials revolutionizing home construction
Dispute handling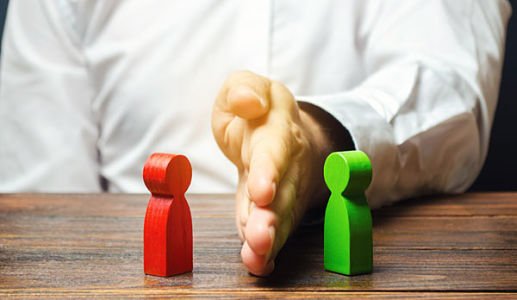 Disputes amongst neighbors regarding noise complaints during construction are pretty commonplace, and should ideally be amicably resolved between the two parties. After all, you are neighbors and will be seeing a lot of each other in the future as well.
Try talking to your neighbor and asking him to tone down the noise levels, especially if it is after legal working hours. In case that doesn't help, you may have to reach out to your local police precinct on their non-emergency number and lodge a noise complaint.
There are, however, some exceptions when a neighbor can stop construction altogether. This is if the ongoing construction affects the neighbor's right to subjacent and lateral support.
In layman's terms, you as a neighbor, have a legal right to expect that your neighbor's construction won't cause your home to shift underneath.
For example, if your neighbor is excavating his property, as a result of which your foundation shifts underneath, it violates your right to subjacent support.
Similarly, if the excavation causes a landslide that damages your home, it is a violation of your right to lateral support. In either of these cases, you can legally have your neighbor's building permit revoked and the construction stopped immediately.
Read more: Most common construction delays and helpful tips on how to avoid them
How to deal with constructions in your neighborhood
was last modified:
May 27th, 2021
by
Recommended