Container homes: Pros, cons, costs, and more
Container homes are gaining a lot of popularity across the world, especially as a lot of people consider living in a container as an eco-friendly move. And while the truth of that statement may be debatable, there is no denying that shipping containers are a practical building block for homes.
So much so that container homes don't necessarily need to be tiny homes. You could use 40-foot shipping containers instead of the 10-foot ones. While you could use smaller containers to build tiny homes ranging from 100 square feet to 320 square feet, you could use multiple larger ones to build yourself a two-story full-sized home as well. And considering that there are around 14 million out-of-service shipping containers lying around, there sure isn't a shortage of building materials.
But are shipping containers ideal for living in? We'll take you through the pros, cons, costs, and everything else you need to know about container homes, so you can decide for yourself.
Pros of container homes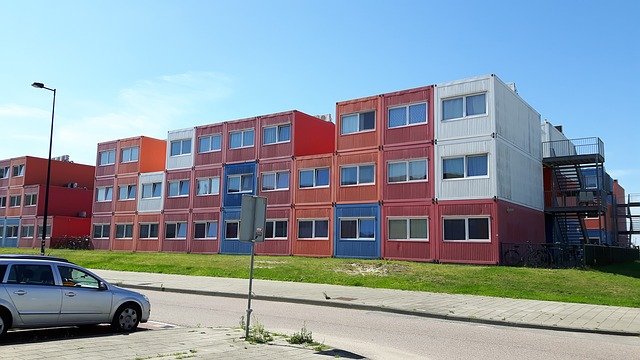 As is the case with most prefabricated modular homes, the waiting home on container homes is a lot shorter than with conventional home construction. In fact, some companies offer their customers delivery within ten weeks!
To make things even faster, most of the inspections for local building codes are done in the factory.
There's already an international transportation network designed to safely transport containers. This makes transporting container homes to the site very easy and organized.
Once the homes reach the site, installing them is a fast and easy process.
The costs related to buying a container home are more predictable than building a conventional home. This is because most of the work is done pre-delivery on the factory floor, and comes at a fixed cost.
The variable costs involved are only the transportation, site preparation, installation, and utility subscriptions. However, this does not mean container homes are a lot cheaper than other homes. The difference in cost is often only around 5% to 10% lower.
Cons of container homes
Contrary to popular belief, they aren't eco-friendly. For example, a lot of these homes are built from one-use containers or containers that have been used only for a single trip. If these were to be stripped down for steel, you'd find enough to make steel studs for 14 framed homes!
The paint used on these containers is known to contain pesticides and lead. Keep in mind that these containers are painted to withstand the sea air, not for homes.
Another reason why container homes are not particularly safe is that these containers are used to transport everything from furniture to toxic waste. You never know what the container your home is built into was used for.
Container homes are known to have structural issues. While the corners are always very strong, cutting into the corrugated steel walls to install windows and doors will weaken them. You will need to provide external reinforcement to help keep the structure stable. You may also need to invest in another roof to withstand extreme weather.
Things like insulation, HVAC systems, plumbing, and other systems can greatly reduce and limit the amount of indoor space you have left in container homes.
This is because the standard container was designed to fit on a train, so it's only 8 feet wide and 8 feet 6 inches in height. This space also means that a lot of regular furniture will not fit into smaller container homes.
To compensate for the limited space, a lot of homeowners choose to insulate their container homes with a high R-value per inch polyurethane spray foam. While this may help save space and spray foam is an effective airtight home insulator, the spraying agent used in some brands contains powerful greenhouse gases.
Roofing options
Like we mentioned earlier, you may need to add a stronger roof for your container home. Here are some popular roofing options for you to consider.
Flat roofs are the least expensive, simplest, and fastest option. However, maintaining flat roofs takes a lot of effort and money. We'd suggest a slight pitch so rainwater can flow off easily.
Green roofs, or living roofs, are an option that is not only very aesthetically pleasing but also offers great insulation and cooling all year round.
If you live in an area that experiences heavy rainfall, we'd suggest you choose a pitched roof, such as a gable, mansard, skillion, or hip.
States that allow container homes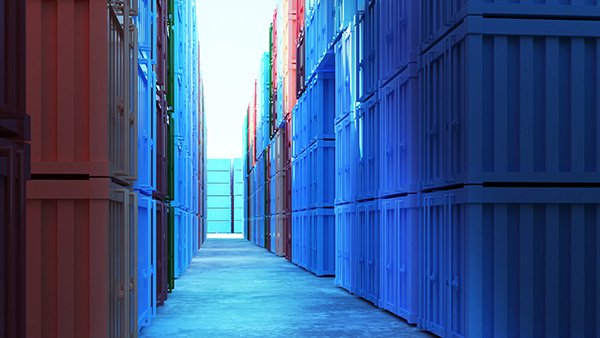 Not all states allow container homes. California, Alaska, Louisiana, Texas, Oregon, Tennessee, and Missouri are the states that have opened up to alternate living spaces and currently allow shipping container homes.
Costs
A small and basic recycled shipping container house could cost as little as $10,000 to $35,000. However, more complex container homes that use multiple containers could cost as much as $100,000 to $175,000.
Container homes: Pros, cons, costs, and more
was last modified:
October 11th, 2022
by
Recommended