One's mobility is indeed a blessing and is often taken for granted!
Increased dependency on others and reduced mobility often make our grandparents depressed and emotionally low. The solution is having a lift chair or a recliner.
However, these two chairs are often confused with each other. Although both can recline your position back and will help in lifting your feet, only a lift chair can help you move from sitting position to the vertical thereby making it easy for you to get out of the chair.
Also, a lift chair will help in regaining the mobility, but a recliner will present mobility based hurdles. With recliner, it is too difficult to get up from a sitting position. While a comfortable recliner is a perfect place to read, sleep and watch TV, the traditional recliners offer huge hurdles for someone who is physically challenged.
What are Lift Chairs?
A lift chair is a special modern recliner that packs mechanical lifting mechanism. The lift mechanism helps in pushing the entire chair up and forward from the ground to bring the person in a comfortable position.
There are four different types of best lift chairs:
Two position chairs:
This type of chair has one motor to control both rear and the leg rest. This means if the back recliners will move, the leg rest will also move about 45-degrees. Since these are the most basic chairs, they are non-optimal for sleeping.
Three position chairs:
These chairs offer a flat reclining angle of about 180-degrees, making them perfect for napping and sitting comfortably.
Infinite Position chair:
Of all the lift chairs, they are the most comfortable and are perfectly designed for people who spend most of their time sitting. Also, they can be reclined to any position including the zero-gravity seating.
Zero Gravity Chair:
In this position, the spine, posture and the knee joints are perfectly positioned in the balanced midpoint of the muscles. The reclined system of the chair allows the seat to move up and down to move hips into a relaxing zero-gravity position. In this position, the spinal pressure and the muscle tension are relieved, the blood circulation is improved, and the feeling of sluggishness vanishes away.
Bariatric lift chairs:
These are designed for individuals who have bigger builds. Unlike other chairs, they have greater lifting capacities and offer a wide seating area. Also, they are powered by heavy-duty motors, which mean it is easy to lift and to pull down the chair.
What are Recliner chairs?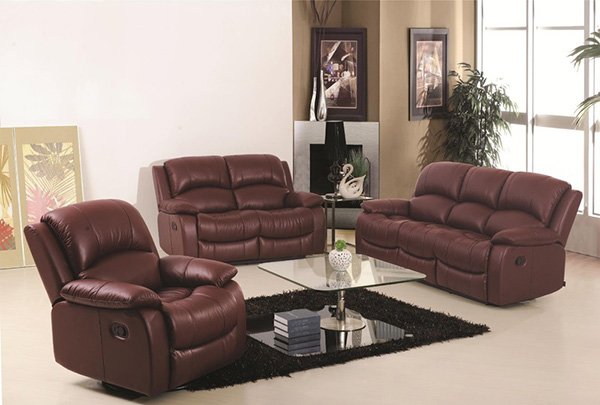 A conventional recliner is an upholstered chair with a metal mechanism which is operated manually. The traditional recliners were made from woodwork technique with the seats that swiveled, and were used as the conversation pieces than the actual furniture.
Further, to operate traditional recliner, you have to activate the leg rest lever first. Once it gets activated, apply pressure to lower the back. In some cases, the backrest needs constant pressure and even the slight shifts to raise the backrest. For someone who is petite or have back problems, doing this to raise the backrest can be frustrating.
Now that you know that modern lift chairs are better and offer great mobility than the traditional recliners, have a look at some of the important features to look when choosing a perfect chair:
The Size
Size should be precise enough to accommodate your weight and height as well as get easily fit into the room. These chairs come in small, medium, tall, wide, extra-large and heavy-duty sizes. Also, the weight of these recliners ranges from 375 pounds to 700 depending on the size of the chair.
Read more: Small bedroom furniture arrangement
Fabric And Color
Lift chairs come in various colors, materials, styles, and designs; this means you have endless options. Since the chair will work more than just giving the simple appearance, the fabric should be soft, supple and breathable. Also, make sure that it should be resistant to strains and temperature fluctuations.
If you live in hot weather, a leather chair will bring no ease, and you will feel sweaty. Further, if you are choosing the upholstery or any other fabric, test it first and make sure you are comfortable as you will be spending most of your time on that chair. Some materials might make you feel itchy and can cause sweat more.
Read more: How to choose the right furniture for your home
Dimensions
Make sure to look for the seat's width and depth, back's height, chair's height and other things. Don't forget to gauge on weight capacity, back style, type of upholstery, space availability and other important factors.
Added Benefits
Some lift chairs come with automatic recline modes and message functions. Make sure that your selected chair offers ease of mobility, ease in achieving standing position and more independence. Also, if you have long legs, look for the chair that provides footwork extension to support your ankle and foot.
A perfect chair provide convenience and comfort, so invest in quality chairs and pick the one as per your home décor theme!
Read more: Types of home furniture
Conventional Recliners vs. Modern Lift Chairs: Which One to Choose
was last modified:
May 18th, 2022
by
Recommended