People spend more than one-third of their time of their lives in their bedrooms. Everything in the bedroom is purely your impression that expresses your lifestyle, likes, and passion in life. Sometimes, we spend exorbitant amounts to make our bedroom one-of-a-kind and fill it with the luxurious items to boost our living standards. However, others prefer to keep their bedroom with minimalist things which inspires them.
Now, it isn't necessary that you have to spend a lot to make your bedroom look cool. There are wide arrays of items that are available at low costs. This means, you can make your space better and interesting without burning a hole in your pocket.
Wondering how to go about doing it? Let's dig in and find out about the effective ideas for renovating your bedroom and making it livelier:
1. Old Fashioned Rugs
Old fashioned styles are back in trend! You don't have to go out of your way to find what you are looking for. It could be just around the corner. Check out your parents' attic of barn to see if you have something to use in your bedroom. To get a trendy new rug, you don't have to spend thousands of money. Try to investigate with your relatives if they have any old style rug which you can buy. It is great to save the money and get high-value accessories for your cozy bedroom makeover.
2. A Seat For Two
Every bedroom deserves to have a love corner where you can enjoy morning breakfast or read together. You can get a fabulous looking two seater sofa in your budget. Also by adding a sofa, the look of your bedroom will get enhanced.
3. Shelving Unit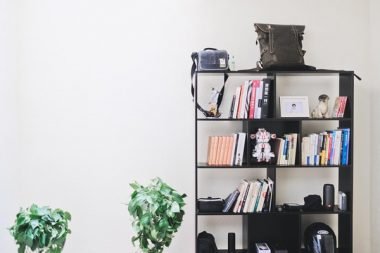 If you are a book lover, this shelf is surely your thing. Shelves are an important bedroom asset as it helps to accommodate additional stuff beautifully. This shelving unit is great for placing books, flower pots, momentous and many more without consuming too much space in your bedroom.
4. Multi-Purpose Storage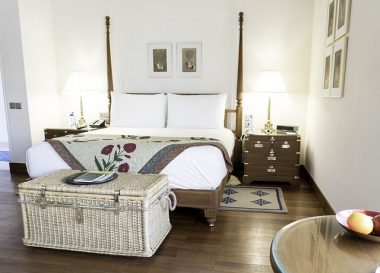 A bedroom has a lot of stuff to be stored. And the more space, the better it looks. Use this additional storage in your bedroom to put aesthetic items like plants, showpieces, Buddha statues, and other items as per your preference. You can also use it to chill and sit by adding a few pillows to its top.
5. Hanging Wardrobe
You can easily find these kinds of racks from online stores like Urban Outfitter. You must have seen slim free-standing clothing and shoe rack in many series as it is the coolest thing to add in your bedroom.
6.Vintage Dressing Table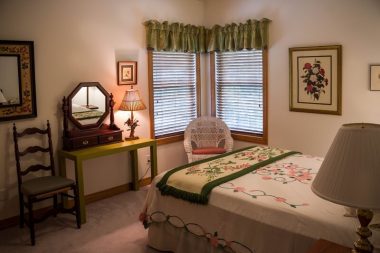 Pxhere
Classics never go out style. A vintage dressing table is a stunning addition to any bedroom. You can visit the place where you can get old stuff at a minimum cost to save money. Go for a refreshing DIY polishing to give the old wood new shine and make it the classic dressing table in your bedroom. This kind of table is sure to grab eyeballs and your guests will love dining at your place.
7. Fancy Artwork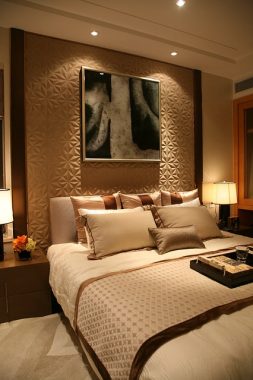 How can you miss the artwork? Instead of choosing an expensive complex artwork from the art gallery, you can make some fabulous art on your own without spending much. In case your creative hand is not too strong, choose local artist's work to give your bedroom walls more volume and one of kind look. You can buy artworks under $120 from the local art galleries.
8. Pull out Bed
It is so cool to have a two mattress in one bed. If space is limited in your house, you can use your main bed frame as a storage space for your guest room mattress. All you have to do is pull out the other one as the guest arrives at your place. IKEA has its SVRTA Pull-Out Bed cost around $79. Also, if you want to check out guest bedroom mattresses, go through the reviews on Voonky and get honest reviews about the most popular mattresses for guests.
9. Light effects
You can change your bedroom completely by transforming the lights in the room. It costs under $150 to replace the old lights with a savvy light arrangement to make your bedroom look warmer and sleep-friendly. You check online for current offers and deals for more options in your budget.
10. Magical night lamp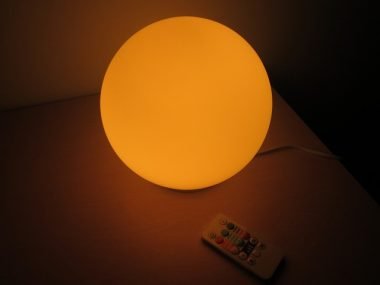 A cute little night lamp is an elegant accessory in a bedroom. You can choose a budget savvy modern style night lamp to add a pinch of cool techie look to your bedroom. It isn't an expensive accessory but, it does give a posh look.
11. Folding study corner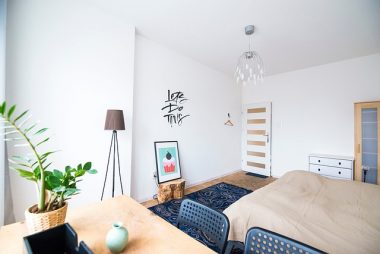 If you have a small house, you can include a mini-study corner in your bedroom. This study table is foldable and occupies very less space in your room. You can also utilize it for multiple purposes for example for having breakfast or storing your documents.
Aren't these ideas amazing? It is okay to have a limited budget for revamping the space in your bedroom. Having a budget of $150 is pretty cool as it enables several possibilities for adding stylish yet useful accessories to a bedroom. Hence, look at the options and style your bedroom in its best possible way.
Cool Bedroom Accessories under $150
was last modified:
October 11th, 2022
by
Recommended