Cool Home Technology Products You Must Integrate
Home remodeling and improvement can be tough, to say the least. However, if you step into the market, you'll realize that this industry is thriving at an unprecedented rate and home technology has become something that's going hand in hand with home remodeling. These techniques haven't just changed the work we do inside our offices but also transformed our houses and the way they function.
Looking at the way home improvements are carried out today, it is safe to say that yesterday's techniques have become obsolete. Modern home technology focuses on being user-friendly and energy efficient while being sleek and clean in design. If you're considering remodeling your home to adapt to the changes in lifestyle preference and climate, think about investing in the following home technologies so you can have an efficient yet trendy household.
However, remember that because each of these technologies is unique, you'll have to research and decide the exact type of product you need for your house. Not every product will suit every homeowner, so it only makes sense to invest in one which is an exact match. So, without further delay, here are a couple of technologies you can start integrating into your home.
Smart Thermostat
We start with the basics, the thermostat. A smart thermostat may be a little expensive, but because it controls and saves on heating, cooling and electricity bills, it can be worth the effort and money. Smart thermostats will be best when you want them to work with other home devices such as lights and maybe even the locks.
Look for smart thermostats the records the household's schedule and preferences and programs itself for later use. Some new thermostats use temperature sensors, humidity and activity to adjust for maximum efficiency, so you don't have to worry about changing settings after every few days. These thermostats can also shut down automatically for a few minutes so you can make the most of the cool circulating air, and hence save on electricity costs.
Read more: What is the future of 3d printed houses?
Smart Lock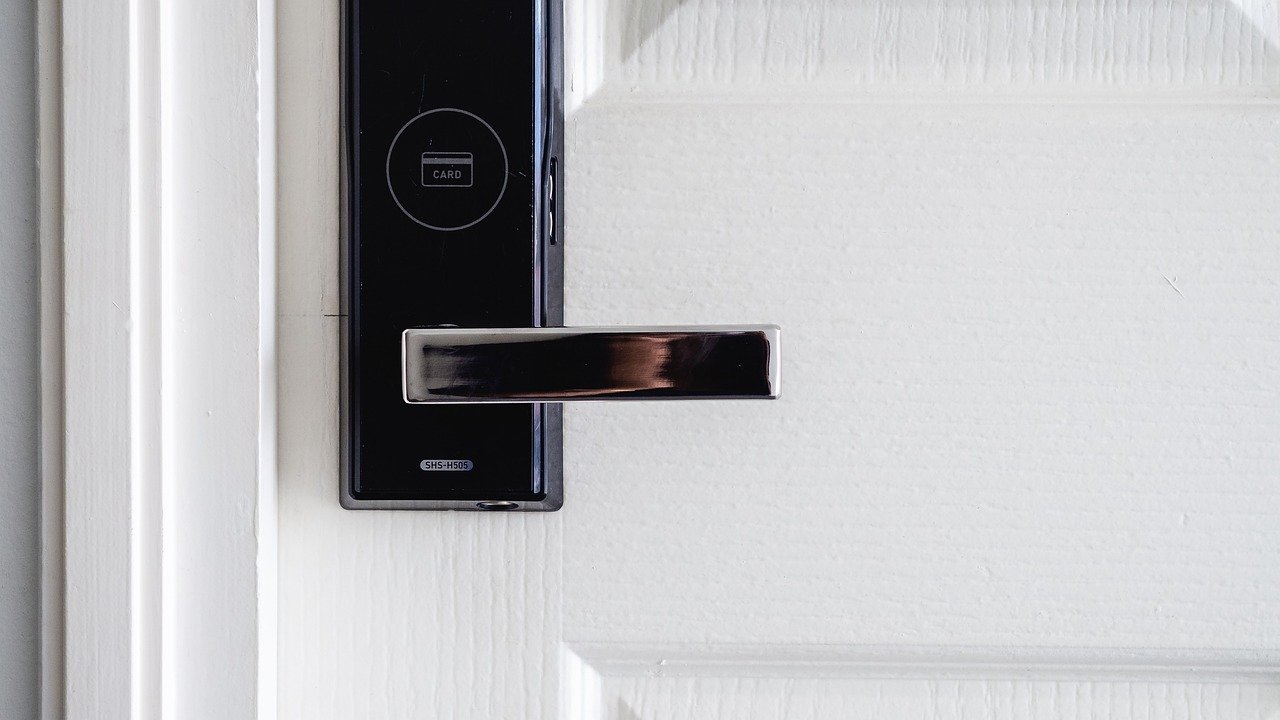 You might think that smart locks are much like regular locks that provide security from intruders and thieves. The new technological locks not only offer protection for your loved ones and your possessions, but they also make protection a lot easier. These locks can help you open your front door through a mobile app so you don't need to worry about forgetting your key or can let a visitor in when you aren't at home.
If you're looking to invest big, look for locks that make things easier for you and turns on the home lights and heating system as soon as you enter. However, remember that because there are a lot of options available, you need to research thoroughly and buy one which works for you and is compatible with your mobile device and other home products.
Security Camera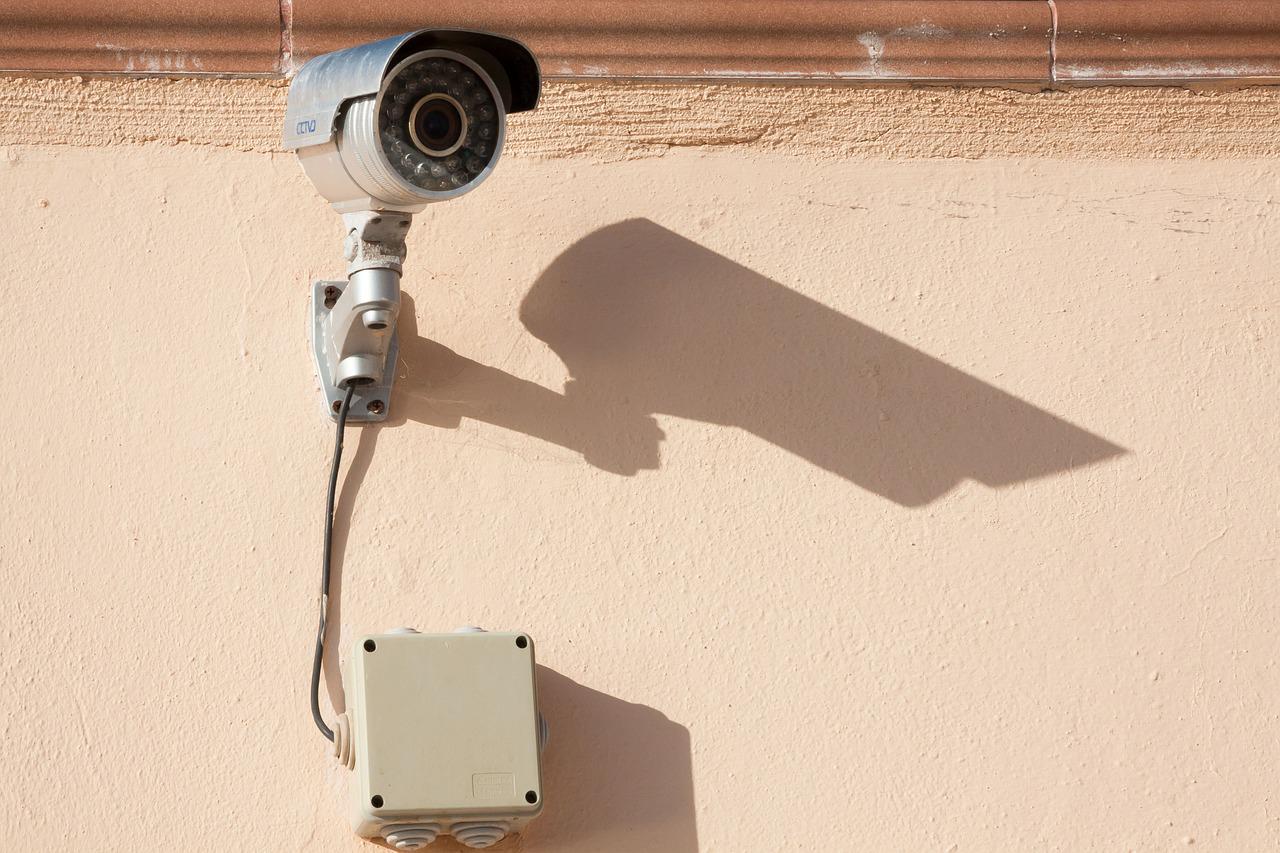 Homes in the United States are victim to at least 5,400 robberies each day. Of course, smart locks provide some protection, but your best bet against intruders is a security camera. These cameras offer a lot of help when you want to ensure security and even when you don't. What this means is that these cameras won't just help you in staying protected but can also tell when the dog is destroying the flowers that spurted out of your favorite plant.
These security cameras can also be helpful when you want to keep an eye on the construction crew and know that they're carrying the remodeling as they should. Once they're done, you can install the camera at a central point where you can monitor what's going on the in the hallway or kitchen and other busy areas of the house. Make sure you ask around for the best deals and find the camera that fits your needs and budget because there're a lot of options you can choose from.
Read more: Integrating Technology Into Kitchen And Baths
Install Solar Panels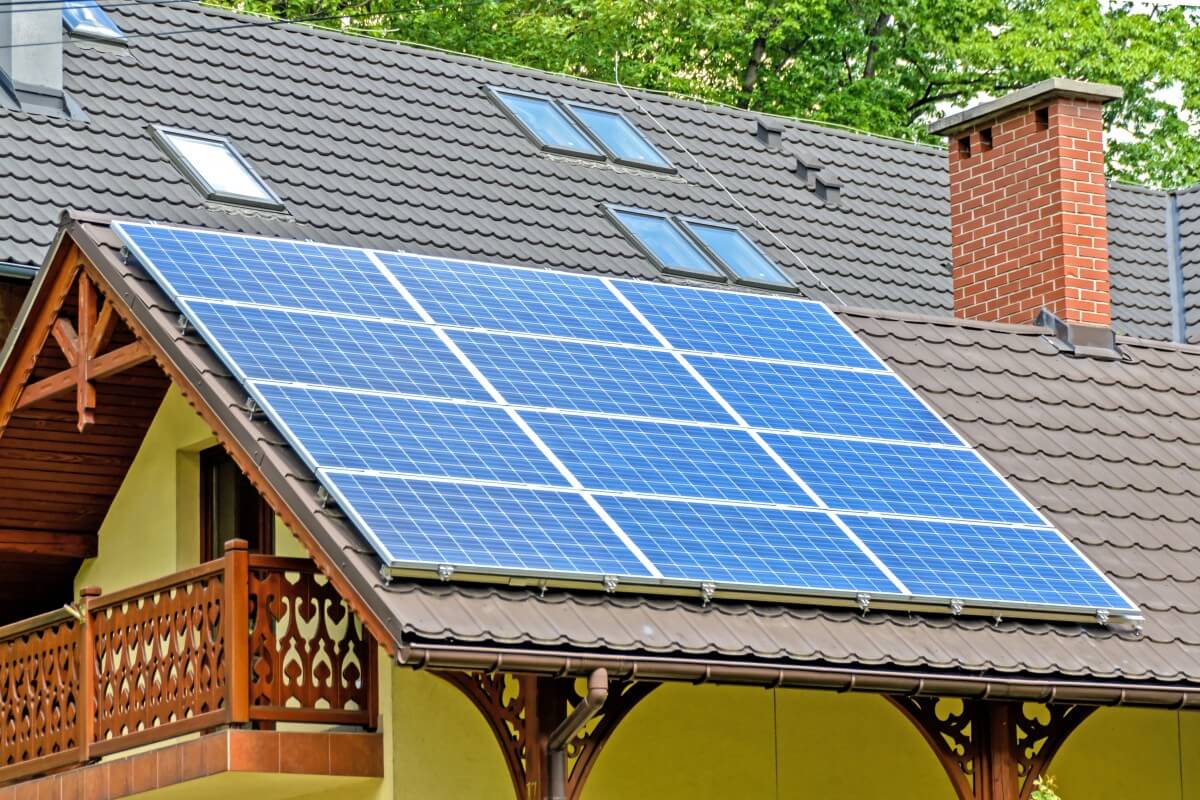 To make your home energy efficient, you need to invest in solar panels. Also, the best thing about installing solar panels today is that the price to fix them today has dropped by more than 70% since 2010. The industry has expanded and deployed thousands of systems nationwide. These solar panels also bring value to your home and stats show that 80% homebuyers now wish to have them.
Solar panels will be the best combination when you've installed energy efficient appliances all over your home and now want to enhance and take things up another notch. These panels can help you save electricity, lower gas bills and feel good about contributing positively to the environment. However, before you step out to buy these solar panels, you should conduct in-depth research so you're aware of everything from where to install these panels to the energy saving they'll provide.
Hidden LED TV
If you want to install a giant plasma in your bedroom but don't want it to dominate the room, then you can ask your remodeling expert to install one which can be hidden. Today's technology can help you 'hide' big screen, so they go unnoticed when they aren't being used. Use of a pop-up ceiling lift that stows away the plasma display into the ceiling will be just the thing you asked for.
If you're worried about the speakers, then don't because the experts will be able to install wall units which make them barely visible. These hidden television units also come in different types so make sure you know what you're buying.
Invest in Vacuuming Baseboards
Are fed up of all the crumbs that you can't pick up using a broom and dustpan? Say hello to vacuuming baseboards that suck in the smallest particles and save you the hassle. If you've been thinking of installing drawers inside the bottom baseboards while remodeling, you can do something even better and fix the vacuum baseboards. All you'll need to do is to fit an inlet or filter on the baseboard and connect it to the central vacuum cleaner and voila!
This particular technology is best when you want to pick up spilled sugar or those small dust bunnies and crumbs. All you have to do is to flip the switch, and the vacuum will take care of the rest. This is really the perfect option when you want to impress your wife and show her that it's the little things that count.
Energy Efficient Fans
Remember the times of the conventional ceiling fan which was loud, hot and annoying to look at? Today's energy efficient fans look 'cool' and use a permanently magnetized DC drive instead of an electromagnet-driven AC motor. The permanently magnetized DC drive has been proven to be 80% more efficient and saves considerably on costs.
You can also choose from a variety of blades of design, so you know that it's something fit for your house's décor and ambiance. These fans can prove to be just the thing for your patio or backyard when you want to have a quiet day or a fun night with friends.
Remote Controlled Lightbulbs
To showcase your home remodeling, you need to install the latest technology lights that aren't just energy efficient but can also be controlled from your smartphones. There're a variety of options available on the market, and you can even find ones that change color according to your mood and preference.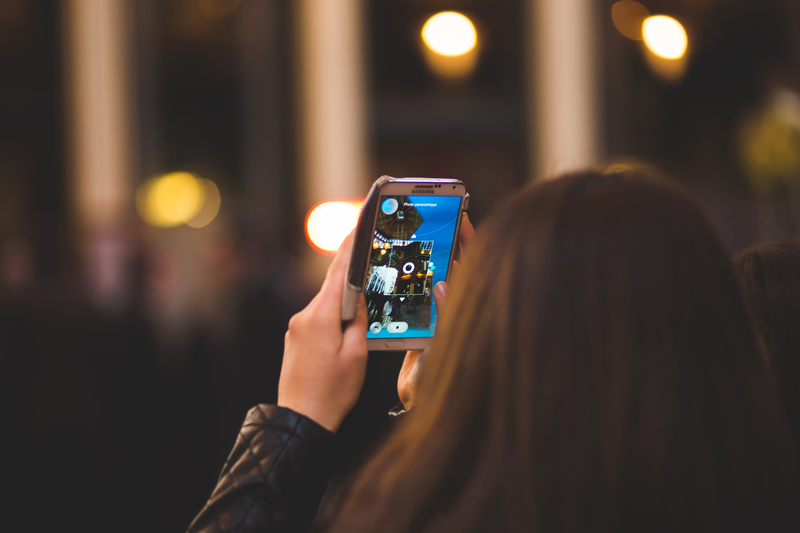 The new light bulbs consume less than 20-25% of energy than the traditional bulbs so cost less. You can also go for other options in the market which is available according to brand and characteristics.
You can also decide to get LED lights which are gaining a lot of popularity around the globe and are slowly preceding fluorescents in performance and efficiency. The best thing about these LEDs is that they can be installed anywhere like overhead cabinets and you can tailor your needs accordingly. They also add to the aesthetic appeal, so that's always a plus.
It doesn't matter whether you're planning to construct a new home, remodel it or just add a little more flare because the technologies mentioned here will help you go a long way. However, before you start on your venture and buy things, remember to research and consider your options carefully because there're a lot of products available and without exploration, you'll just end up with the wrong product. So, get started and start saving up and revamping your home in the process.
Read more: 8 useful mobile home improvement apps you should know
Cool Home Technology Products You Must Integrate
was last modified:
May 16th, 2022
by
Recommended