Reupholstering your home furniture is a terrific way to give any space a makeover. By just changing the fabrics, patterns, and textures in a room, you can alter its appearance and ambiance. If you're planning to go ahead with this home improvement project, then you must be wondering how much does it cost to reupholster a chair? We'll answer this question and much more in this blog. 
Is it worth the effort and cost to reupholster?
Reupholstering furniture, instead of dumping it in landfills, is an environment-friendly way to keep your old furniture in tip-top shape. Additionally, if you decide to upcycle furniture from a thrift store, reupholstering will save you good money. 
However, more often than not, reupholstering furniture may cost as much as replacing it – depending on the extent of the damage.
For example, it may make perfect financial sense to reupholster a chair cushion but not so much in the case of repairing and re-padding it. It may be easier and cheaper for you to simply buy a new chair.
Before deciding whether or not it's worth reupholstering a chair, you may want to ask yourself a couple of questions:
Is the chair old or new? 
Is the frame still sturdy and well-made? 
Has it been made using high-quality hardwood instead of engineered wood?
Does the chair hold any sentimental value for you?
Is the cost of the chair really high? 
Is the furniture style unique? Will it be difficult to get a similar piece in a store?
Learn the difference between recovering vs. reupholstering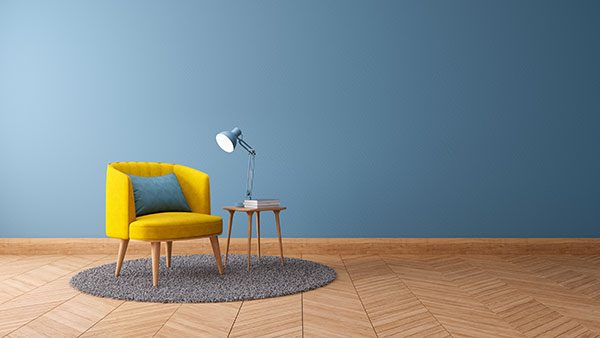 Once you've decided that your chair is worth every penny you spend on it, you need to know the difference between reupholstering a chair and recovering it.
Recovering furniture is simply replacing the old fabric with a new one. The old padding is left as it is. Reupholstering, on the other hand, includes a complete teardown of the piece of furniture – removing the entire fabric, padding, and support system. What you get in the end is almost as good as a brand-new piece. And, it will last you a long time too.
How much does it cost to reupholster a chair?
Reupholstering a chair may cost you anything from $500 to $3,500 – depending on the type of chair it is. For example, the cost of reupholstering a dining room chair seat with just a cushion may be as low as $50.
It may cost you $600 to reupholster a recliner since it's a more complex task.
Keep in mind that the total cost to reupholster furniture depends on its type, size, style, and the upholstery material you want to use. Moreover, if your chair needs extensive repairs, the upholstery process will cost you more money and effort.
Is reupholstering a chair a DIY project?
Although reupholstering a chair might sound like an easy DIY project, it's not so simple. It's much more than just stapling fabric to a frame. Apart from the skills, you will need the right tools and a lot of patience. More importantly, you should know how to measure properly and get the right amount of fabric in terms of fabric yardage.
Therefore, it may be best to skip taking the DIY route and hire a professional upholsterer instead.
Factors that affect the cost of reupholstering a chair
As mentioned before, how much it costs to reupholster a chair depends on a variety of factors such as furniture size, fabric price, labor cost, and the existing condition of the furniture item. 
Upholstery fabric cost
Upholstery fabric typically costs anywhere between $50 and $70 a yard. Of course, more expensive materials such as silk or velvet may cost you around $100 per yard. On the other side of the spectrum, more affordable fabrics such as polyester can be bought for as low as $10 per yard.
Condition of the piece of furniture
The quality of your furniture impacts the total cost of repairs. For serious wear and tear, you can expect to pay more. And, if your chair is in a particularly dismal condition, refinishing or cleaning it professionally will also increase your bill. You can get a cost estimate from your local upholstery cleaning company for a good idea. Generally, the cost to clean upholstery comes to anything between $125 to $225 while the cost to refinish furniture is approximately $350 to $900. There is also the added cost of transporting the furniture to and from a reupholstering service center. You can expect to pay $100 to $300 for the transportation alone.
Structural furniture repairs
The most expensive parts of a chair repair include framing, tufting, and nail heads. Repairing just the frame will cost you between $200 and $400 while fixing tufting and nailheads will mean an additional cost of $100 to $500.
Labor cost
Costs for professional reupholstery range from $40 to $100 per hour. In terms of time taken, reupholstering bigger furniture can take up to a month, while smaller pieces such as dining chairs and outdoor patio furniture cushions can be repaired in as little as a week.
How much does it cost to reupholster a chair by its type?
The cost of furniture reupholstery can vary a lot depending on the type of item it is. Bigger pieces such as sofas and headboards cost more than smaller ones such as chair cushions. Let's take a quick look at the types of furniture and the average cost to reupholster them.
| Type of furniture | Average Reupholstery Cost  |
| --- | --- |
| Sofa/Couch | $600 to $4,000 |
| Loveseats | $600 and $2,000 |
| Sectionals | $2,000 to $4,000 |
| Dining room chairs | $50 to $250 |
| Armchairs | $1,000 to $2,000 |
| Leather chairs | $350 to $400 per hiding |
| Outdoor cushions | $50 to $500 |
| Ottoman | $300 to $700 |
| Chaise Lounge Chair | $900 to $1,500 |
How to save money on reupholstering a chair?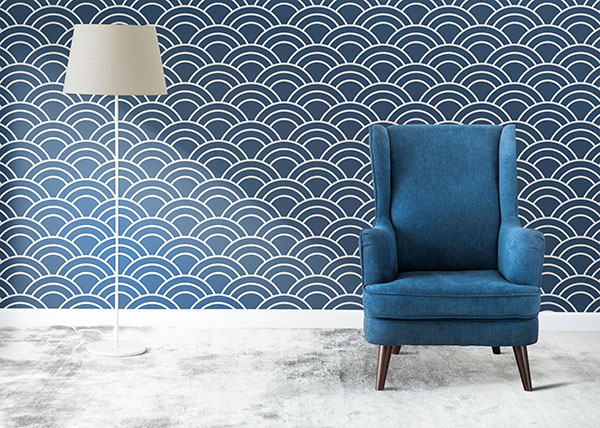 You can take a few steps to keep your chair reupholstery process on a tight budget. These include
Buying your own fabric locally or online.
Opting for faux instead of real leather.
Choosing solids over patterns to avoid material waste.
Reupholstering multiple chairs and furniture items at one go for better deals and discounts from the shop as well as your contractor.
Last thoughts
Reupholstering a chair is an eco-friendly alternative to upcycling your current furniture rather than dumping it in landfills.
Sometimes, it may be worth the price to reupholster a chair if it is of high quality, used regularly, unique, or has some sentimental value for you. In this case, it may be more affordable and desirous to reupholster it rather than buy new furniture — especially if it only requires new fabric and a staple gun. 
Other times, not so much. If your chair has broken springs, a torn seat cover, and a busted frame, you may have to rethink upholstering it.
Read more: Furniture financing made easy for you
How much does it cost to reupholster a chair?
was last modified:
October 20th, 2022
by
Recommended