How COVID has changed housing market perceptions
When COVID-19 sent employees home from the office in 2020, workers began to reevaluate their homes. With entire families crammed into one space for work, school, and play, some homeowners needed new houses to accommodate this new reality.

Diehard urban families began the search for land in the suburbs and beyond. The effect on the rural housing market was profound, and the resulting shortage in remote areas created a tight market with high prices.

Skyrocketing home values priced many home buyers — already hurting financially — out of the market. Two years after it first began, the financial struggles of the pandemic are ongoing, making it difficult to plan for the future. An estimated 70% of Americans lived paycheck to paycheck at some point during the pandemic.

As COVID restrictions ease and employers add to their staff, it's tempting to think that potential home buyers and sellers would feel optimistic. However, Real Estate Witch's recent COVID-19 survey revealed that the second year of the pandemic has been even harder than the first.

Americans are more pessimistic about the housing market than when the pandemic began. Financial insecurity is rampant, emergency savings are down, and the rate of missed mortgage payments is up.


Here are six shifts in housing market perceptions that have surged as the pandemic wears on.
There aren't as many homes for sale
Potential homeowners think it's a bad time to buy
As a result of low inventory, the Real Estate Witch study found that just 44% of Americans believe now is a good time to buy a home. That's down from 69% in April 2021.
It's a good time to list
In 2021, 65% of sellers put their plans to list on hold. That number dropped to 21% in 2022. With additional interest rate hikes planned for the future, sellers may think this is the last opportunity to attract buyers looking for low-interest rates.
It's better to stay in your house
From 2010 to 2020, the average amount of time homeowners stay in their homes increased from 8.7 years to 13 years. With an already-tight housing market and rent prices rising, potential sellers are choosing to renovate or remodel rather than move.
Housing prices are skyrocketing
House prices have risen in metropolitan and rural areas alike. Prices are up an average of 5.5%, but that's declining from a pandemic high of 7.2%. Still, many homebuyers have the perception that buying a house, or upgrading from what they already have, is simply out of reach.
Renting may seem like the only option
First-time home buyers may have been scared into thinking that renting is still their best option during the pandemic. Increasing credit card debt and a lack of emergency savings may make it more difficult to obtain a mortgage, but renting is still less stable than homeownership. During the pandemic, renters were 53% more likely to struggle financially than homeowners:

– Renters experience more financial stress than homeowners (46% versus 34%).
– Renters are 160% more likely to live on food assistance.
– The number of renters receiving food stamps during the pandemic is triple that of homeowners.
– More than 80% of renters report living paycheck to paycheck.
Housing market perceptions don't always reflect reality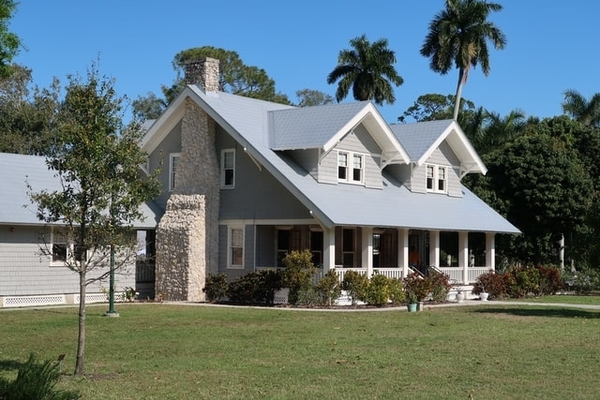 Some of the above housing market perceptions were true in 2020 and 2021, but real estate market forecasts in 2022 show a rebound in a few key areas.
Construction costs are dropping
With supply chains reopening and the pace of manufacturing increasing, the cost of new construction has decreased slightly since the start of the pandemic. This may lead to new home construction and an easing of the housing squeeze — even with concerns about inflation slowing manufacturing.
The economy is growing
In 2022, the economy is forecast to grow by 3.3%. That's much higher than the global economy's growth prediction of -3.9% during the height of the pandemic. There are positive signs that people who delayed buying and selling during the pandemic may now participate in the housing market.
Renovation and remodeling are good investments
Even with consumers reporting marginally stronger feelings of job security in 2022, they may not be ready to leap into a new home. The good news is that with lower construction costs and a stronger economy, remodeling an existing home still generates solid returns on investment. Ask a real estate agent to complete a comparative market analysis of similar homes that have sold recently in the neighborhood to learn where to concentrate renovations to get the highest return on investment.
How COVID has changed housing market perceptions
was last modified:
October 10th, 2022
by
Recommended