Creating a Modern Living Room for the Whole Family to Enjoy
The living room is a very special place in the modern household. Rich with life and laughter, this is a sacred space every family member should love – a true representation of a homey oasis. When designing your future modern living room, or rethinking your existing design, there are several crucial considerations that will help turn your remodeling project into a beautiful success.
Don't worry, these needn't be expensive additions or grand renovations; these can be simple, affordable, and effective solutions that will bring a vibrant family space to life. Here is how you can design a modern living room for the whole family to adore.
Choosing a welcoming focal point
There are many ways you can style a focal point in a living room, but the most effective design that will inspire guests and family members would be a grand seating area that doubles as an entertainment center. Having a space that's both comfy and inspiring for many a movie night with your loved ones is a wonderful way to build loving, lasting relationships with your family members – hence the need to make this a functional and aesthetic focal point.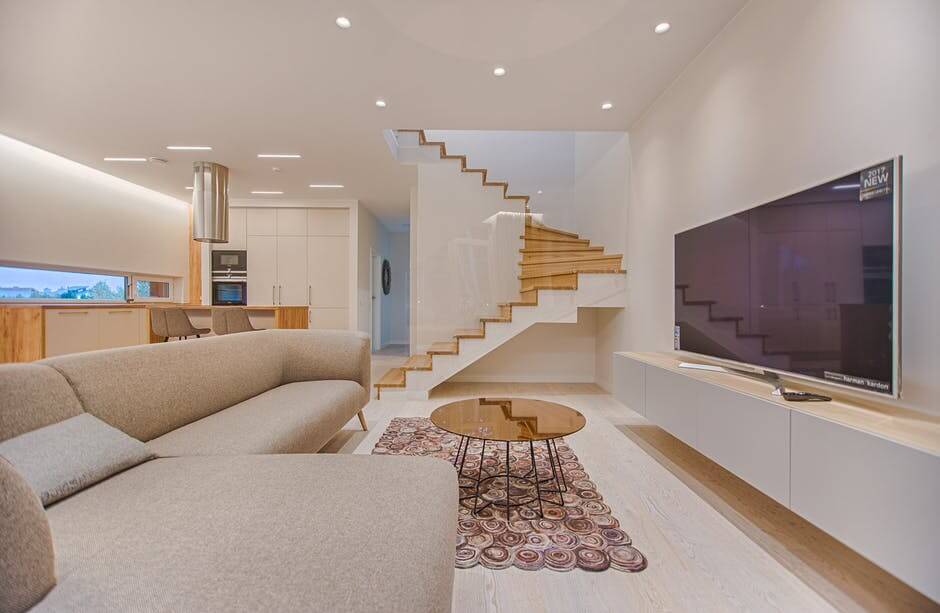 Start by choosing comfy furniture such as a grand sectional with accompanying armchairs to accommodate the guests, and then introduce the entertainment aspect by mounting a new TV on a wall right in front of the seating arrangement. Make sure the TV is positioned for everyone to see clearly, and create a movie-theatre experience by positioning it above eye level. Don't forget to build a surround-sound system for a complete, immersive experience.
Update the lighting scheme
Lighting plays a vital role in the aesthetic as well as the functional design of a living room. Starting with natural light, the living room should enjoy plenty of sunlight during the day for that much-needed dash of vibrancy and zeal, but you should also be able to scale it properly so that the beams don't impede the viewing quality. For this purpose, simply use curtains or stylish timber Venetian blinds.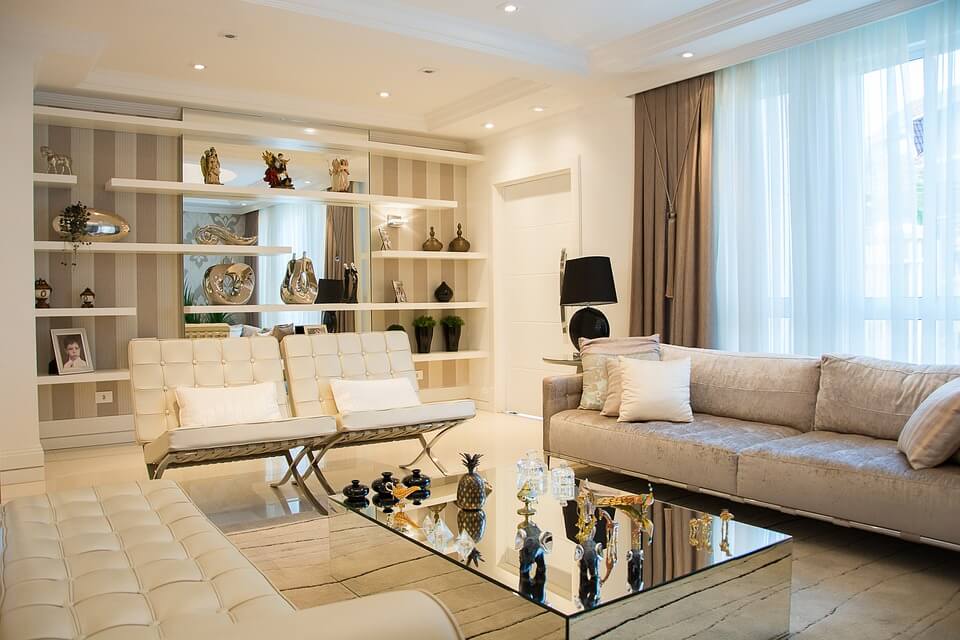 As for the artificial lights, this is where things tend to get interesting. The living room can serve many a purpose – from being a cozy reading nook, to a movie theatre, to your household's party central. For this reason, the lighting scheme should be optimized for every occasion. Consider complementing the overhead lighting with coned lighting on the walls, and bring in freestanding lights at each side of the sofa for those intimate reading sessions. Install a light dimmer and you're good to go.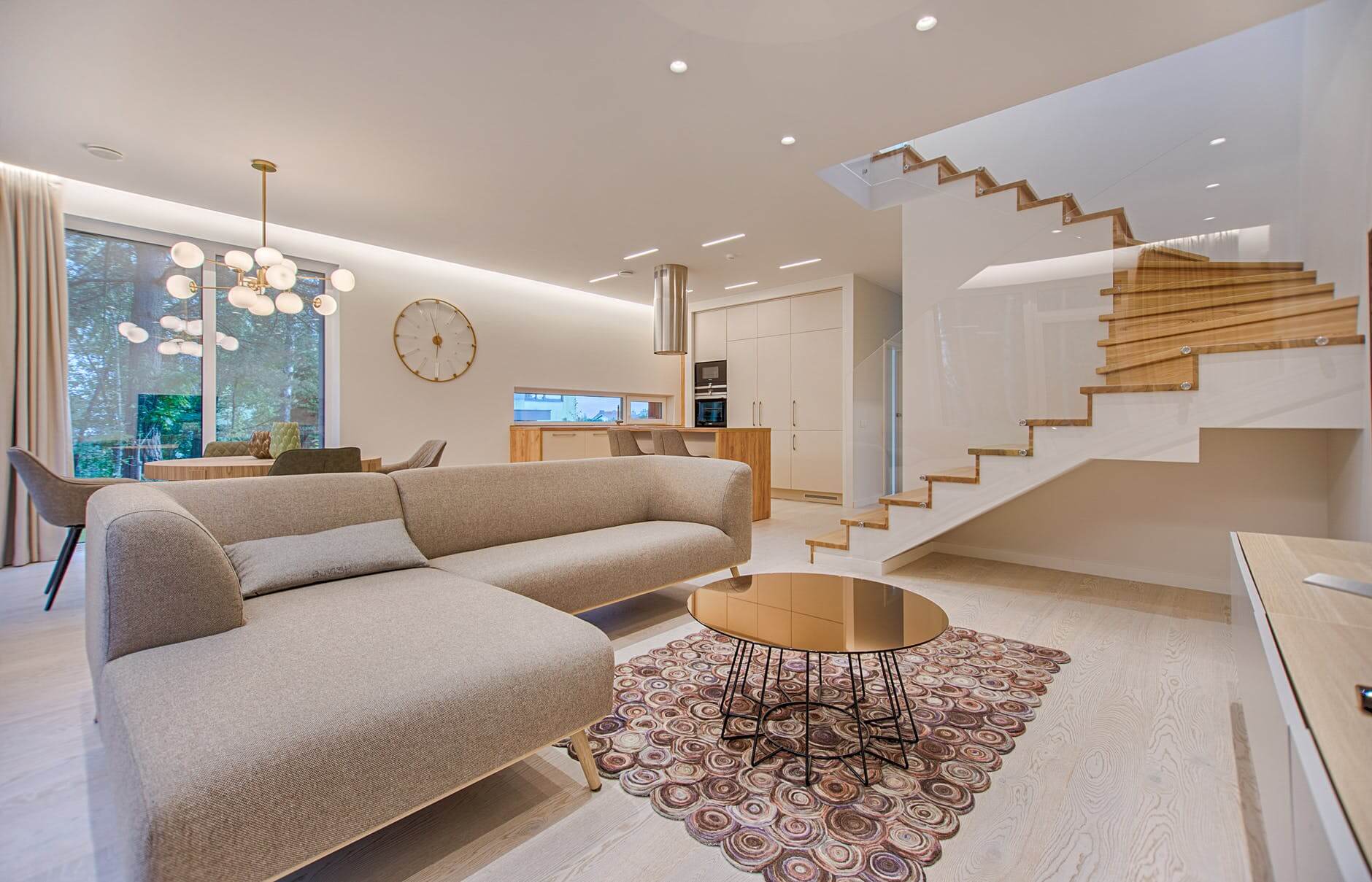 Read more: 20 Living Room Lighting Ideas That Are Stylish And Beautiful
Add warmth and style with rugs
Rugs are amazing additions in a modern family home, and they have the power to take the overall aesthetic appeal to a whole new level. Plus, they serve a functional purpose of being comfy play spots for your kids, as well as comfy landing spots for your feet. What's more, you can always create a family picnic on a fluffy rug by adding a bunch of comfy throws and blankets – the kids would love the idea.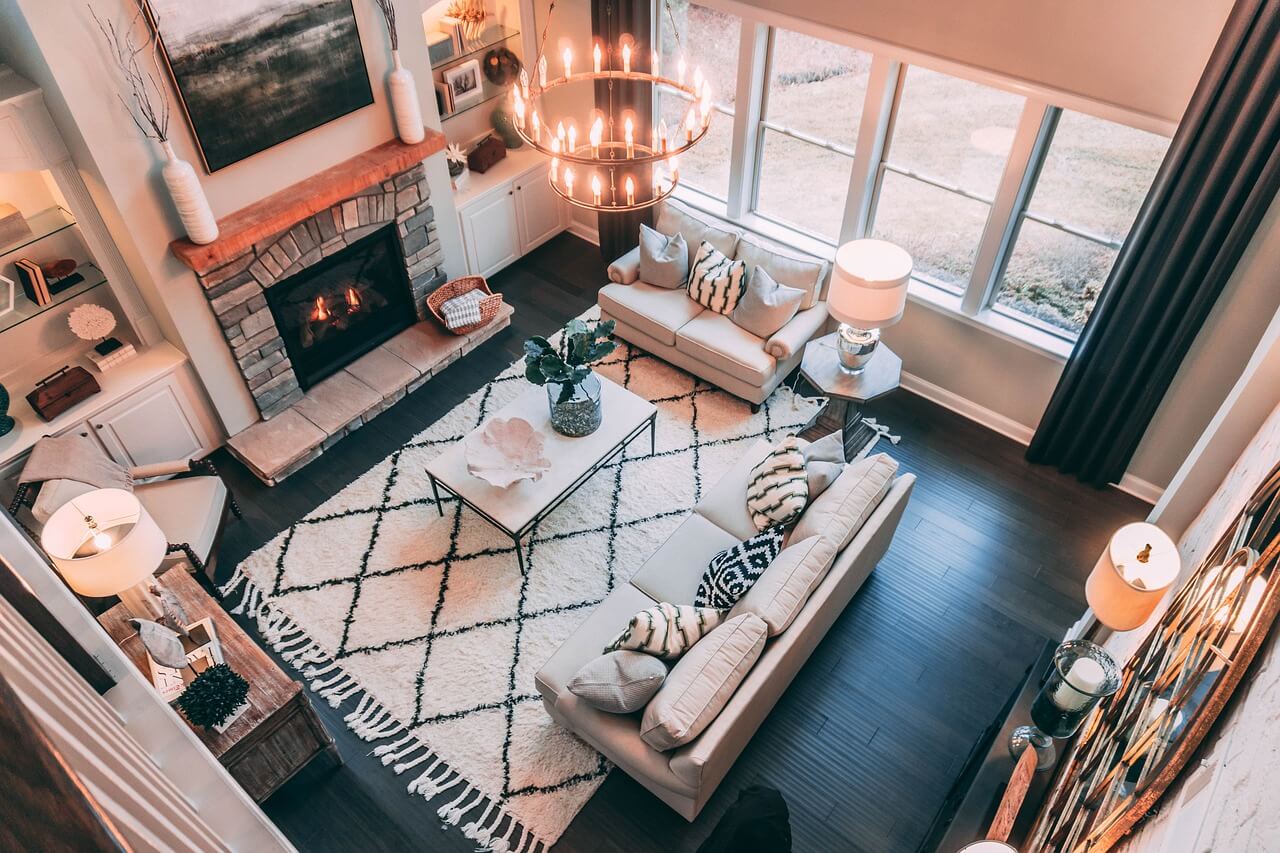 Keep it organized and clutter-free
For your sake and the sake of your kids, and your happiness in this room, do keep it clean and organized. There is nothing that can disrupt the peace and serenity of a room like needless clutter on every surface, and there is nothing that can lead to many a bruised pinkie like a messy play area. By cleaning your living room regularly, teaching your kids to put their toys back where they belong when they're done, and by decluttering on a regular basis, you can easily create a safe, welcoming space for the whole family.
You can start by throwing out everything you no longer need or haven't used in a long time. You can also donate certain items to those in need, or even sell some of your stuff online. Next, make it a habit to keep all surfaces clean of layers and clutter by simply decluttering every week. Let every item in the living room have its dedicated space and keeping things organized should no longer be a problem.
Read more: Family Room Vs Living Room: What Are The Differences?
Don't forget about the kids
The living room should be a welcoming place for all family members, and unless you specifically want your kids to play outside or in their own rooms, you shouldn't forget to design the setting for some unadulterated play time. You can do this two ways: either compromise on decor or teach your kids not to play outside of the designated play zone.
Because let's face it, something is bound to end up shattered on the floor. The best thing you can do is to create a safe play area somewhere away from the TV and other electrical equipment, preferably on a comfy rug where they can put all of their toys. If you clutter up the place with furniture, though, this might become a tough challenge.
The living room is the heart of the modern household. If you want to bring your family together and make some unforgettable moments in a setting designed just for you, then simply use these tips to build yourself a living room the entire family will love.
Read more: 7 Tips To Style Your Living Room Like A Pro
Creating a Modern Living Room for the Whole Family to Enjoy
was last modified:
May 18th, 2022
by
Recommended