How to decide if a fixer-upper is a good fit for you
Fixer-uppers are gaining a lot of traction in the housing market — and for good reason. These properties are generally cheaper than move-in ready houses and can give handy people the opportunity to build wealth via sweat equity instead of committing to a big mortgage.
But renovating an entire house isn't the same thing as that time you repainted the downstairs powder room. When deciding if a fixer-upper is a good fit for you, it's important to consider the pros and cons.
Pros of a fixer-upper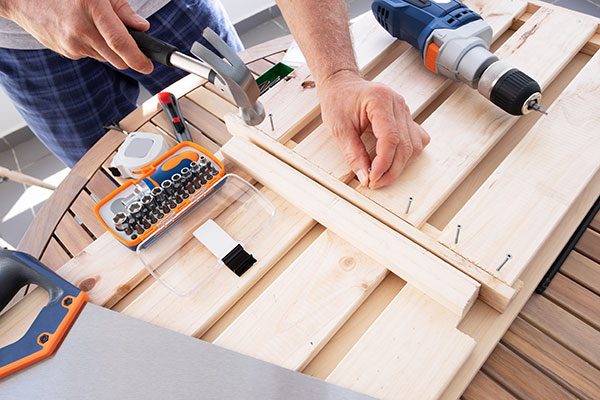 The upfront costs are lower
Fixer-uppers aren't for everyone, and because of that, many of them can be bought for a deeply discounted price. The depth of the discount depends on the amount of work that needs to be done and whether it is mostly cosmetic or requires a complete overhaul.
But if you are planning on buying a new home before you sell your old one, this can be a good way to keep initial purchasing costs low.
It can meet your exact needs
A fixer-upper is a blank slate, allowing you to customize it exactly to your needs now and in the future. This can be especially helpful for:
Universal design: Putting features in place that allows you or a family member to use it as they age
Specific uses: For example, a gourmet kitchen for a food blogger or a home studio with sound-proofing 
Growing families: Adding a room or changing the layout 
Customizing your home means you can also change specific features. Not everyone needs a pot filler in the kitchen or a walk-in shower and separate room for a toilet and bidet, but you might. A fixer-upper lets you design the exact house you want.
There is less pressure
When interest rates drop and borrowing money becomes cheaper, more people hop into the housing market. This results in houses that sell within hours at tens of thousands above the asking price.
Universally, though, fixer-uppers have less competition on both price and time frame. It's possible to look at potential properties and take your time making an offer. And when it comes to making such an important decision, less pressure is always good.
The experience can be enjoyable and rewarding
There is something very satisfying about designing and renovating your own home. Whether you do all the work on your own, hire a contractor for the job, or act as your own contractor, your fingerprints will be all over the finished project — in a good way. Some people really enjoy the process, so much so that they decide to continue with investment properties when their own home is done.
Cons of a fixer-upper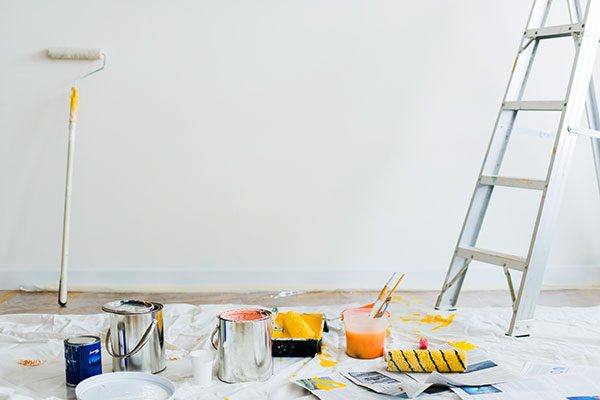 It might cost more than a finished home over time
Remember those lower upfront costs? Well, get ready to start draining your wallet as you move through the renovation. Depending on the design (and other factors beyond your control), unpredictable renovation costs may end up exceeding the cost of a move-in-ready home. 
And veteran renovators agree: The final cost is always higher than the budget. For some people, a home buyer rebate can help with any additional expenses you encounter, but it might not be enough to cover all unexpected costs.
Another option is to designate a specific credit card for your home renovation costs. Some of these offer travel rewards that can come in handy when the renovation is finished, while others have special 0% financing options for a set period of time. Either way, these can help give you a little financial breathing room if your costs exceed your budget.
You'll be living on a construction site
Home renovation is a dusty, dirty, loud process. If you are living in your home while it's renovated, your day will start and end with the sounds of cutting, sawing, drilling, and hammering. Some people don't have any problems with this; in fact, they adapt well to moving methodically through the house, one room at a time.
But if your fixer-upper needs new systems put in place — HVAC, plumbing, or electricity — habitation may not be an option. And if it is, it may be too crazy to bear.
The potential for the unexpected is high
Even if you get a home inspection before buying your fixer-upper, unexpected situations are par for the course when it comes to whole-house renovation. These might include:
Asbestos or lead issues
Mold
Trouble behind the walls
Old pipes underneath the house
Difficulty updating to code
And so many more.
Inspections mainly cover what can be easily seen — and the most expensive issues are often hidden.
The stress can be overwhelming
Anyone who has come out the other side of even a single-room renovation will tell you that the stress of the experience can be brutal. The lack of control, the expense, the noise, the unexpected detours, and delays: These combine to increase your level of anxiety. This is made more challenging because your home is meant to be the place where you feel safe and relaxed.
Some people handle this type of stress better than others, but it's important to keep in mind if you decide to buy a fixer-upper.
Is a fixer-upper right for you?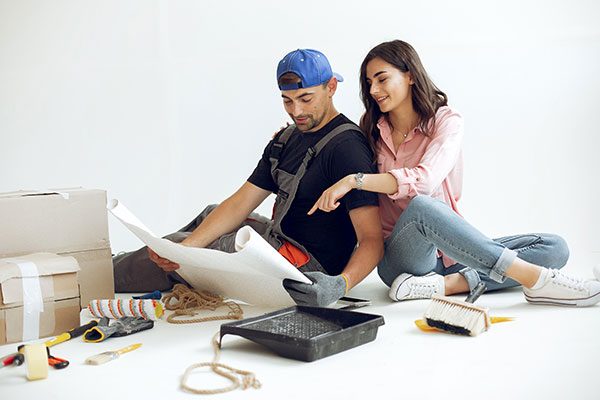 A fixer-upper may be a good fit for you if:
You cannot find a home that fits your needs.
Enjoy the creative process of design.
You aren't worried about living with dust and noise throughout the renovation (or you have another place to live while it's underway).
You are excited at the prospect of doing some of the work yourself (or you have a contractor you trust).
On the other hand, a fixer-upper is not for everyone. Run away from this idea if:
You need absolute certainty in terms of cost and deadlines.
Also, you are uncomfortable with the idea of contractors in your house for months on end.
You don't have the ability to confine your living area to a place that's not under construction.
You just don't want to.
It's also important to make sure everyone in the family is on board before you begin. This family support can help ease some of the tougher aspects of buying a fixer-upper.
How to decide if a fixer-upper is a good fit for you
was last modified:
October 28th, 2022
by
Recommended