Useful tips on how to decorate a bedroom with a blue carpet
Blue is an appealing color – known to have the ability to please people of all ages and genders. The best part is, that the hue is easy to work with interior designs. However, it's also a color that can get a bit overwhelming if used in abundance. For instance, what if you have blue wall-to-wall carpeting that seems to overpower everything else? Well, worry not. We have some useful tips on how to decorate a bedroom with a blue carpet.
Whether you have a bedroom carpet that's calming sky blue or electrifying cobalt, you can use these design ideas to your advantage in choosing the different decorating schemes.
So, let's begin the journey of your bedroom makeover with these tips on how to decorate a bedroom with blue carpet.
Decide how much blue you want
The first step is to decide whether you want to play down or emphasize the blue. If you're playing up the blue, you can add in different shades of blue through the wall paint, furnishing, and wall art. For the walls, you can use a light blue shade, such as sky or robin's egg. Most interior designers often style a room from the same color family for a cohesive look. You can do the same. Add in textures and patterns to keep the room decor fresh and interesting.
Choose the right wall colors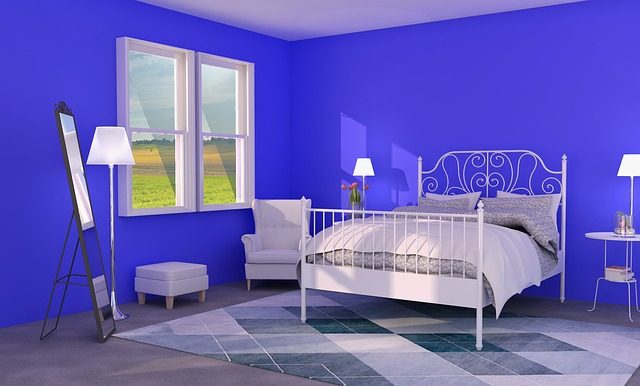 When you're thinking of how to decorate a bedroom with blue carpet, your aim should be to keep the attention on the carpet. The best wall colors that complement blue are gray, white, and beige. If your carpet is a deep blue, you can go with darker or brighter shades, such as terra cotta, tangerine, red and yellow.
In which case, the focus of the room should be just these colors. You can keep the rest of the room simple with neutral accents of white, tan, and brown.
Go the neutral way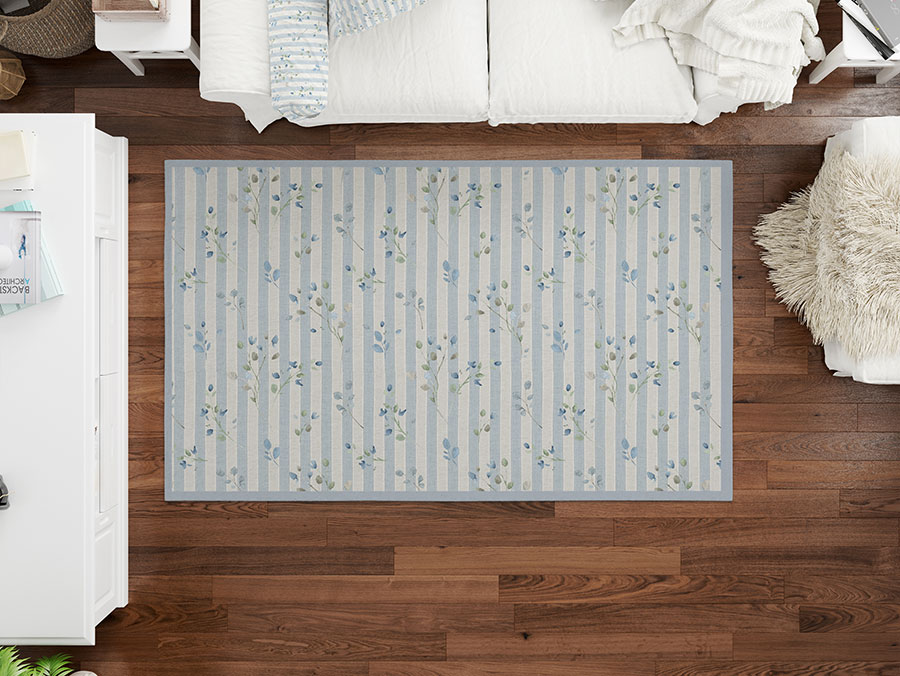 If you're not too fond of all-blue room decor, you can decorate your bedroom in neutral shades to help balance the look. White, cream, gray, or beige all work well. This color palette is particularly advantageous if you have a small bedroom. Lighter walls reflect light better – making the space feel larger. If you're looking for a richer, more elegant vibe, you can pair your blue carpet with dark neutrals such as chocolate brown or charcoal.
Give it a good mix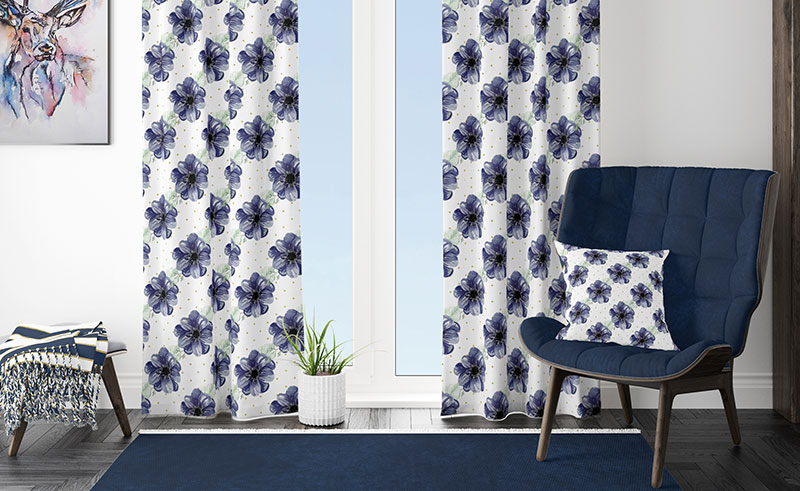 To keep the room from looking bland, you can add deeper accent shades to the room furniture, window treatments, throw pillows, and other room accessories. For example, you can use deeper blues such as cornflower, cobalt, and navy for the bedding and window coverings. And, you can incorporate white or ivory accents. That will add a crisp, bright look to the bedroom.
A white or beige couch and sheer curtains can really complement your blue carpeting. A big advantage of keeping the furniture neutral is that if you ever want to replace or remove your carpet in the future, the furniture will match any of the flooring options. 
Read more: About winter bedding
Recreate a coastal vibe
Want beach-inspired room decor? Well, you already have a blue carpet so that's half the battle won. Opt for crisp white wall color, bring in a blue and white striped sofa or bedspreads, add beadboard wainscoting for a beach cottage-like feel, and incorporate soft yellow accents to make the room appear bright and sunny.
Add light wood accents throughout the room
No one can't go wrong with wooden accents. The combination of light or dark blue and wood will give your room a sophisticated look. Opt for wooden furniture such as a coffee table or a cabinet with a natural finish. Keep your area rugs in natural fibers such as jute or seagrass.
Last thoughts
Blue is a soothing color – thanks to its cool undertones. If you're looking to add a calming vibe to a room, blue is your go-to color. The blue color scheme can be relaxing – while making a beautiful, strong statement. Of course, how you use the color will depend on the type of room you're decorating. After all, you wouldn't want to decorate your bedroom, living room, dining room, or home office in the same way, right?
We hope these tips on how to decorate a bedroom with a blue carpet will inspire you for your next home improvement project.
Useful tips on how to decorate a bedroom with a blue carpet
was last modified:
December 7th, 2022
by
Recommended