Living in a small space: 7 design ideas for students who rent
It's great to own a spacious apartment made with taste. In such homes, all interior items are of the same style, and the space is organized and divided into zones. But students' apartments are often tiny, so it's natural to wonder: how can I make my space airier and less cramped?
Of course, any changes to the interior (both small and large) must be agreed upon with the apartment's owner.
Thus, if your landlord supports your ideas, then follow our DIY tips to stay enthusiastic. At the same time, we also provide suggestions on how to visually expand the space and make it cozy without a major renovation. So, free up your busy schedule by outsourcing your school tasks to an essay writing service. Get inspired by great pictures, and start working on the home of your dreams. Let's get started!
Why do you need a specific design?
A well-thought-out strategy will change how the interior is perceived. Thus, your design must:
Fill the space with light;
Visually increase the height of the ceiling and the width of the walls;
Make sure you will feel free and relaxed at home;
Erase the boundaries created by the walls;
Make an apartment truly cozy.
1. Decide on the main concept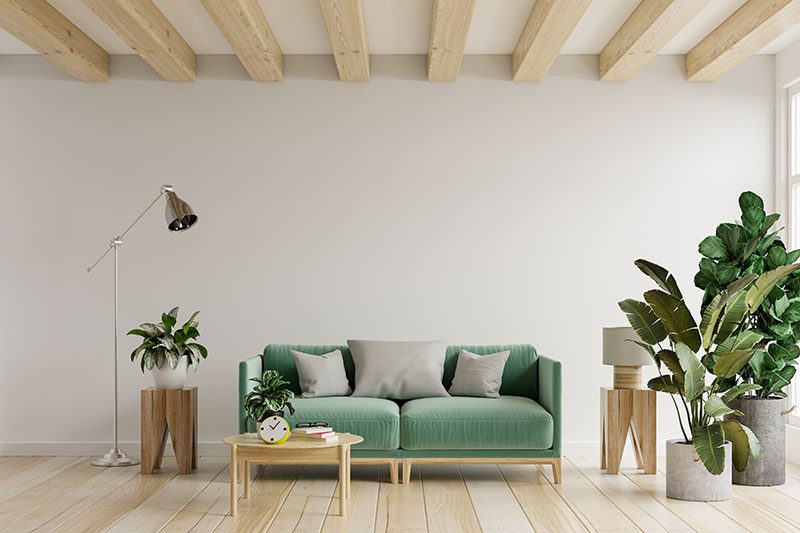 Choosing the design, pay attention to the footage of the rooms. For example, a loft design is not an option for a student home. Small apartments typically lack the high ceilings and the necessary space for a loft. You probably don't have panoramic windows, either, so grunge is no good. Instead, consider modern, hi-tech, or minimalism. Thus, the latter is all about giving up unnecessary details. Its color scheme is light, and natural wood is highly welcomed.
As for modern, it implies the functionality of storing household items. This way, the chest of drawers turns into a table for drinking tea, a tall cabinet can become a place to sit with a laptop, and the space under the bed is filled with boxes. The pouf can also serve as a table for treats.
LED strips built into the ceiling add air and color dynamics. The color palette is traditionally white and brown. The same emphasis is placed on glass surfaces. Curtains should be light, and corners should be used to the maximum. How? You can put a small refrigerator there, a rack and a narrow cabinet.
Do you have a balcony? Great, then why not make it your work area? A built-in shelf, a table with metal legs, and a comfortable chair will be enough.
2. Add more light
The main rule for visually enlarging a space is the abundance of light. Therefore, lamps and LED strips will come in handy. Better forget about chandeliers in favor of built-in artificial lights: their dimensions should be compact. Chandeliers simply steal the height of the ceiling and reduce the size of the room; that's why they aren't a nice idea.
In addition, you can use mirrors, but their frames shouldn't be massive, as this minimizes the space, too.
Also, avoid dark, voluminous curtains. Instead, go for blinds and tulle.
Read more: Christmas lights on small house
3. Use the psychology of color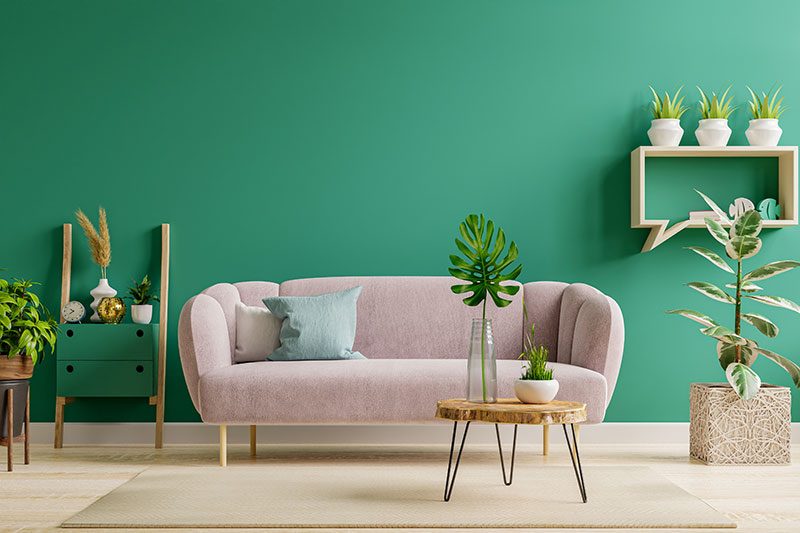 Most design articles would probably suggest you stick to a particular color scheme. And we totally agree with this approach.
In a small apartment, saturated and dark tones are unacceptable. Focus on light and harmony; delicate pastel shades and natural colors are the best. Designers usually take one light color as the basis (preferably something warm, which is associated with peace), the second as contrast, and two more shades close to the main or contrasting one. It's recommended to pick up cream, beige, nude, peach, or light olive colors.
Sunny golden, bronze and brown colors are good contrasts. If you adore cold colors, mind that they make the space look kind of cold and unfriendly. Better take a pale emerald or a combination of pink and gold.
4. Stick to unity and laconism
Whatever the style you select as the basis, don't change it in different rooms. If every room is a mix of completely opposite ideas (African style and minimalism, loft and classics), you are likely to not feel comfortable at home.
Despite the fact that your small apartment needs functionality, you can fill it with authentic elements, for example:
Small paintings with simple frames;
Photo collages;
Glass shelves;
Wall bras;
Living greenery, flowers in pots and vases;
Mirrors.
5. Zoning always saves the day
To visually zone the space, use a bar counter, a table, a sofa, shelving, or light. Thus, you don't need global repairs to make your home much more enjoyable. Plus, think about buying some sliding screens.
6. Follow the Scandinavians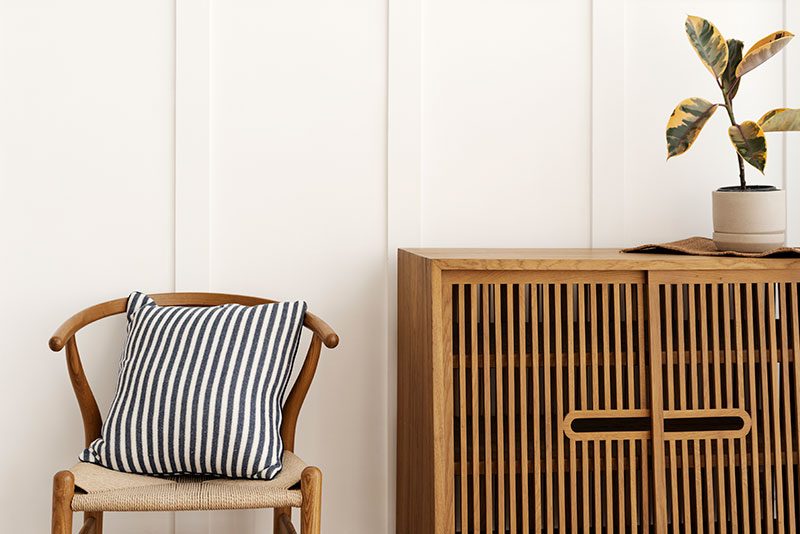 Organizers typical of the Scandinavian style are best suited for storing things. They are easy to hide and perfectly save space. Hanging shelves come to the rescue, too. They easily replace old-fashioned mezzanines. In fact, when it comes to design, all cultures have something inspirational in-store, and you will notice it once you begin studying this area. Today, many choose the designer's path to embody creative ideas and make people's houses their castles.
7. Choose furniture wisely
In small spaces, furniture should be compact and functional. Think of buying cozy transformer items: these can be chair beds, for instance. Place a high cabinet near the sofa. During the day, you can use it to work on a laptop. And in the evening, you will have guests and put cups of tea on it. As for the table, find a glass one as it adds to the room's lightness.
Moreover, don't let the hallway get crammed: hangers for outerwear and shelves above it for seasonal accessories will be enough. As for the workplace, attach a compact rack to the wall. Such fine space shouldn't go to waste, right?
And here's how you can arrange a living room even if you don't have one. Decorate the walls with simple framed paintings and delimit the space across the room with a sofa. Add a floor lamp, a glass table, and a small rug.
To wrap it up
Before we finish, let's re-emphasize the basic steps to expand the space:
As we have already mentioned, a balcony can be used as an office area;
Better go for a shower stall instead of a bathroom. The washing machine should be built-in under the sink. Plus, fill the bathroom with some cozy finds;
Built-in cabinets are life-saving if you have too many things;
Less big items: look for alternatives that are smaller but more functional.
As you can see, the motto of outstanding transformations is multifunctionality and utility of each element. And nothing superfluous, of course. Just the things you need to feel truly relaxed.
Living in a small space: 7 design ideas for students who rent
was last modified:
December 1st, 2022
by
Recommended