Different Types of Windows to Consider for Your House
The major function of windows is to let in natural light, fresh air, and maintain efficient ventilation within your home. There are different types of windows available on the market — each with its own specific functions. While some units are easy to operate, others are perfect for a broad view of your outdoors. You can also get sets that are energy-efficient or are ideal for optimal airflow. Now, when you are renovating your property and decide to get new windows, there are several factors to consider. Not only should they go with your building's architectural style, but they should also fit within the budget you have estimated for your window replacement. Therefore, in order to help you, we have compiled this list which outlines the most popular types of windows ideal for residential properties.
Awning Windows
If you live in a region prone to plenty of rainfall, awning windows can be your go-to choice. This is because you can open them by pivoting from the top of the window sash, thereby, offering protection from running water. These units are operated via a crank and can be paired with bigger windows. Good for providing ventilation, awning windows can be fixed at the top, bottom, or sides of picture windows. You may also install them above your doors. However, be careful not to place them on walkways or entryways, where they might obstruct foot traffic. Since they project outwards, they can hinder movement.
Home Renovation Cost Estimator
Sorry, we currently don't have that project at our disposal.
---
You can take a look at our most popular ones:
Water Heater Installation
Exterior Door Replacement
Install Recessed Lighting
Exterior Door Installation
Interior Door Installation
Interior Door Replacement
Casement Windows
Casement windows operate in the same manner as awning windows. The only difference is that they pivot from their side hinges and not from the top. You may go for these window styles if you want an unobstructed view of your outdoors. Since they do not require muntin bars or other types of framing, you can fit them with large transparent glass panes to bring in ample daylight. Such units are good for preserving energy (when locked) and providing ventilation. Again, be careful when installing these replacement windows so that they do not obstruct regular traffic on your walkways when kept open — as they also open outwards.
Single-Hung Windows
You must already be familiar with this window type. Single-hung windows feature a movable bottom sash and a fixed top sash. The lower panel moves up and down, while the upper section remains stationary.
Read more: How To Choose The Right Outdoor Shutters For Your Home
Double-Hung Windows
Double-hung windows are similar to single-hung models. The only difference is that, here, both sashes can be slid up and down. This makes it obvious that they offer better ventilation and are also easier to clean.
Note: Both the above window types match with almost any type of house architecture. They lend a classic look but may be less energy efficient as compared to casement units.
Read more: Double Hung Windows: What You Need To Know
Picture Windows
If you own a property that is set on a picturesque landscape, then your best option is to go for picture windows. These large sets, without any breaks in between, offer ample view of the outside. You can install them at the center of your wall or by the edge of your expansive balcony. They ensure maximum sunlight but since they cannot be opened like operating windows, they won't let in any air. Because they are airtight, these sets are also quite energy-efficient. But note, the huge glass panes can trap and release ample heat. So, always go for energy-efficient double panes.
Read more: Advantages of UPVC Sash Windows Over Casement Windows
Bay Windows
If you have angles and projections in your architectural structure, then your designer may recommend you to pick bay windows. They protrude out in an angular direction from one of your exterior walls and create some sort of a shelf-like cocoon. These models are an excellent option for your kitchen when you want to place some indoor herbs or plants on their large sills. Moreover, they give options to bring in light from various angles. The installation method comprises flat frames set at angles on the protruding section of your home.
Read more: Reasons To Choose Timber Windows For Home Improvement
Sliding Windows
Sliding or slider windows, as the name suggests, can be opened by sliding them sideways. Although they are perfect for offering a maximum view and allowing in optimal sunlight and air, they are not airtight. If your architecture allows, you can install them as egress windows in your basement or bedroom, since they can be opened and closed easily. Pretty simple to operate, sliders are the least expensive option among the different types of windows.
Jalousie Windows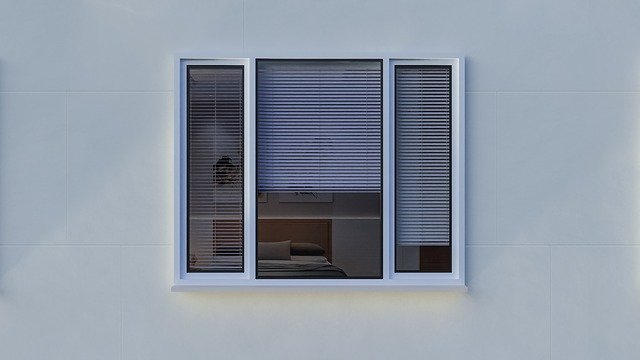 Resembling blinds, jalousie windows feature glass slats fixed over metal clips, operated through a crank. When you operate the lever, all the slats tilt in one direction, giving rise to a series of gaps that allow light and air. You cannot use these units for ample view or to ensure security. They are good for areas which are warm and do not have much requirement of air conditioning.
Read more: Window Glass Types: What's Best For Your House?
Garden Windows
Garden windows are a subset of bay windows and are used especially to place plants. These tiny greenhouses, that allow light to enter from different angles, project from the interiors of your house.
Transom Windows
Transom windows can be categorized as decorative accent windows, which may be installed to serve as a focal point in your space. They break up the monotony of any uniform area and are usually fixed above doors or larger windows. You can find them in many shapes such as semicircles, squares, and rectangles.
Read more: 2019 Window And Door Trends That Will Be Huge
Bow Windows
Bow windows, one of the most expensive options among the different types of windows, are created and customized as per your home design. Generally circular in shape, they are just another type of bay units.
Well, outlined above are the most common variants among the different types of windows used in residences. And since there are so many varieties, you need to be sure about your specifications before you start 'window' shopping! And once you have finalized your choice, employ the services of an expert professional to get the units installed in your home.
Read more: Impact windows cost
Different Types of Windows to Consider for Your House
was last modified:
May 24th, 2022
by
Recommended