Industrial Design Is The Cool Kid In Town
The design world is full of terms and names for distinct styles. Many consumers and interior design enthusiasts may know what they like, but not what the style they gravitate toward is called. Kukun is here to give you expert advice on what characterizes a style, so you can find your personal interior design aesthetic.
What is industrial interior design?
The term "industrial" in the interior design world refers to a style that is very popular right now. One of the keys to industrial interior design is exposing and highlighting the existing structural elements of a building. This means exposing pipes, beams, and the like. Unfinished elements are especially put on display.
Read more: Master cool edgy spirit industrial interior design
How to get an industrial look
There are many things that can help give your home an industrial look. High ceilings and large, open spaces work best for this style, so if you have a city loft, all the better. Repurposed metal and wood furniture, and factory fittings and lights instantly say "industrial". Natural, exposed brick, steel (in beams and columns), concrete on floors or countertops, rough timbers, exposed bulbs, and eclectic furniture are also key elements of this style.
Simple, clean lines and a heavy feel are integral elements of industrial design, and clutter is nonexistent. Abandon the idea of "polish" – industrial design is all about rough metal and wood surfaces, unfinished walls, rough and dull textures, and a lack of gloss. Monochromatic color palettes are also commonly associated with this style.
TIP: Use Our Real-Time Remodeling Calculator and Find Out in Minutes How Much Your Home Renovation Project Will Cost.
If you like the industrial look, but are a bit concerned that it may be too cold or sterile for your everyday life, there are a few ways to warm up the look. Incorporate plants, and mix industrial style elements with contemporary, comfortable sofas and pillows. By mixing these elements, you can achieve a look that's both industrial and homey.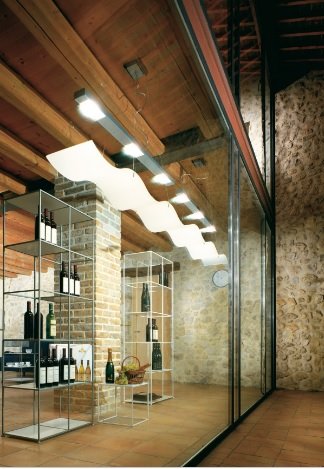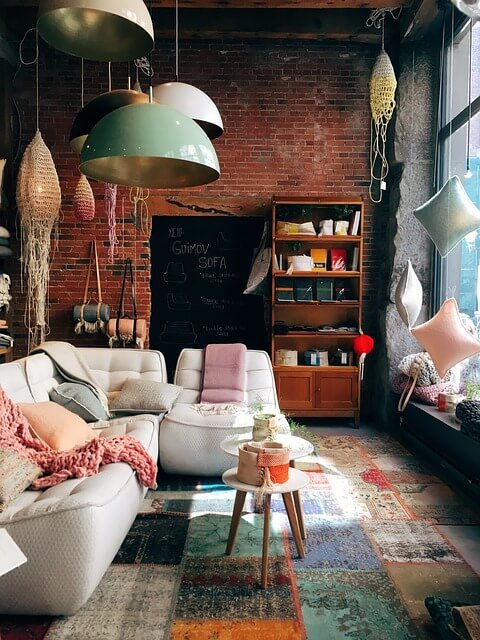 Pxhere
Three reasons you may like industrial style:
Take it back to the foundation: Industrial interior design is all about exposing the structure of the building, with brick, cement, steel, and rough wood surfaces.
Simplicity: Clean lines and a lack of clutter characterize this style.
Mix it up: You can mix industrial elements with other contemporary furnishings to achieve a warm-yet-industrial look.
Read more: How to divide spaces in a loft or open space apartment.
Industrial Design Is The Cool Kid In Town
was last modified:
April 19th, 2022
by
Recommended