If you are in the process of selling your home or you plan to sell soon, there are many steps to ensure you get the most bang for your buck. In order to do so, you might be considering tacking a few renovation projects to increase the value of your home.
While some renovation projects should certainly be left to the professionals, there are plenty you can tackle on your own. Plus, most don't require you to invest thousands of dollars in materials – but can still boost your home's resale value.
Curious what they are? Let's dive in.
1. Refinish Wooden Fixtures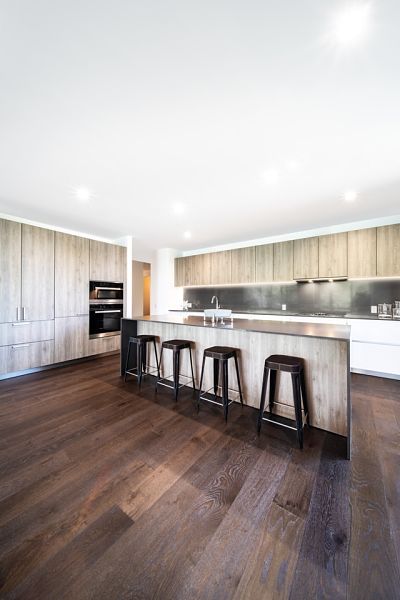 Photo by Random Sky on Unsplash CC0
Giving your home's wooden features a bit of a makeover can totally change the look of a room or your entire home. This applies to any feature that is made of wooden material – from kitchen cabinets to baseboards, doorframes, or even the entire flooring of your home.
Some of these projects can be a bit time-consuming and require a bit of elbow grease. But, the payoff can be significant. For example, re-sanding and refinishing your wood floors/surfaces can make your home much easier to sell.
In fact, 90% of real estate agents stated that homes with nice wood floors sold for higher prices than homes without them.
Not sure you have the know-how to refinish your home's wooden fixtures? Fortunately, it's not super difficult – you just need the right tools! Consult a good woodworking guide to learn what gadgets you need, how to use them, and get going!
2. Transform Extra Rooms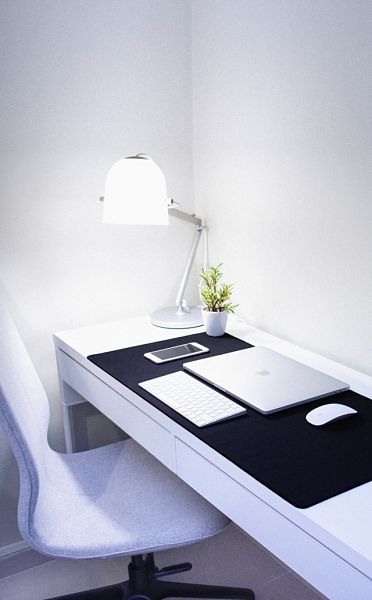 Converting extra rooms or odd places into usable spaces can make your home much more appealing to buyers. For instance, turning a large extra closet into a potential home office can make your home far more functional – especially these days!
Transforming an extra room doesn't need to be a major project, either.
Instead, you can move some things around or add in details to give extra rooms a whole new function.
You can market a refinished basement or attic space as a multi-purpose area. Consider adding in statement pieces like a pool or billiards table to make the space more appealing. Now, if you choose to do this, you need to be SUPER careful that you buy a table that fits the space perfectly.
There's a lot more that goes into buying a billiards table than many assume… Be sure to look into a pool table buying guide before you invest.
When you are selling your home, think of how each and every room can be used to increase the value. No space should be wasted!
Take a look at these Effective Ways to Help Your Home Maintain its Value
3. Upgrade Bathroom Fixtures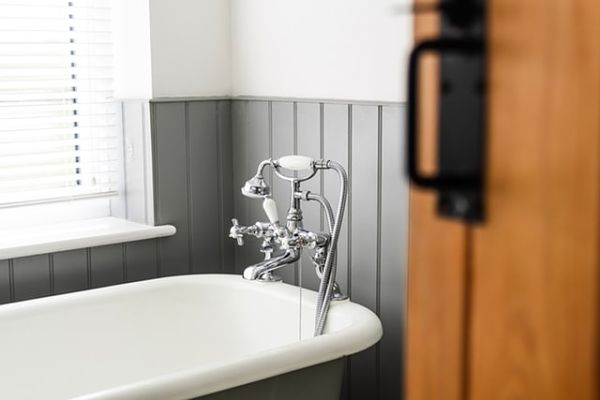 Photo by Dan Smedley on Unsplash CC0
As many people know, bathrooms play a huge role in the value of a home. In fact, a recently updated bathroom can increase your home's value by 2-3% – which can easily add up to thousands of dollars.
One of the most budget-friendly renovation projects you can do is replace little details in your bathroom to make it more modern and luxurious. Switching out the sink and tub faucets and showerheads can make a huge difference!
If you're up for a bigger task, you might also want to consider some other projects like painting or replacing your tub cover, re-tiling the shower, or switching out the flooring. Since bathrooms tend to be some of the smallest rooms in the home, a little bit of work goes a long way!
If you are planning to remodel your bathroom, take a look at our free estimator tool to know what would the cost be. It's easy to use!
4. Lighten the Place Up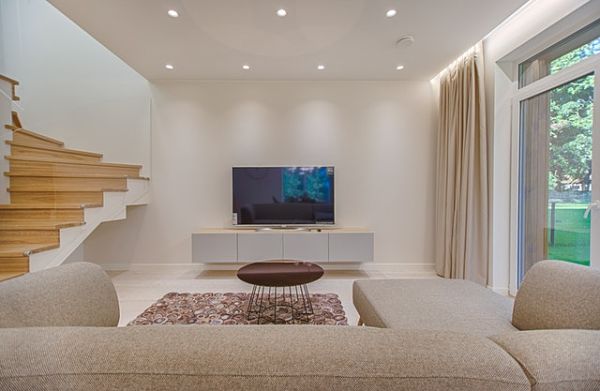 Homes that receive more light appear larger and cleaner, which can certainly make it much more attractive to buyers. By simply repainting your house in light, neutral colors – like white, beige, or even a light grey – you can potentially increase your home's sales price by $3,500!
Another way to make your rooms brighter is by simply switching out your lightbulbs and cleaning all of your fixtures.
Using a brighter white bulb can make small spaces like bathrooms and hallways seem much bigger. If you've got some room in your budget, you may want to consider switching out your lighting fixtures altogether, as this can make a space look much more modern and attractive.
Read more: Ways to Save Money on Home DIY Projects
5. Freshen Up the Outdoors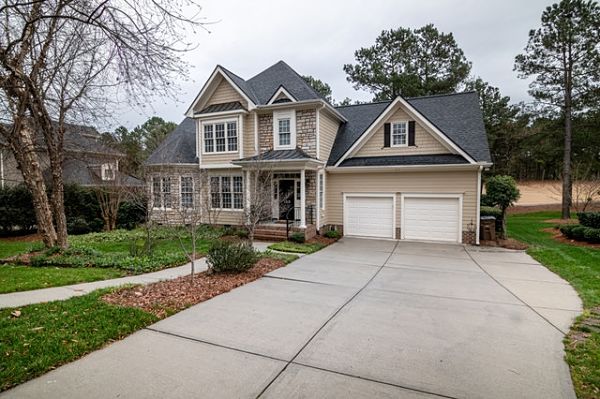 Your house's curb appeal really matters when it comes to attracting buyers. After all, the exterior is the first image they will see in an online listing or if they drive by and see a for sale sign. Therefore, you want to catch their eye and entice them to take a look inside.
The good news is you don't have to do any major renovations to improve the exterior of your home. Simply using a pressure washer to clean off the siding, decks, and stone walkways can make your home look like new!
Investing in a bit of landscaping is also a great way to not only make your house look nicer, but also increase its value. You can sell your home for up to a 12% higher price by simply tending to your lawn or planting some flowers!
6. Switch Out Little Details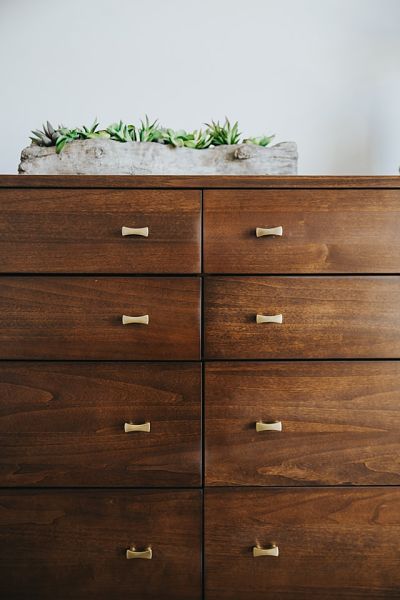 Photo by khloe arledge on Unsplash CC0
The devil is in the details when it comes to making your house look better and more attractive to buyers. One easy DIY hack is to switch out outlet covers and light switch panels, as this can make a subtle but important difference.
Another easy option is to install brand-new hardware on kitchen and bathroom cabinets. These are super simple to switch out and fairly inexpensive – but it can totally change the look of a room!
7. Go Green
Energy efficiency is a major selling point for home buyers today. One study from The Washington Post found that homes with eco-friendly upgrades and features sold for between $10,000 to $53,000 more!
There are plenty of easy ways to make your home eco-friendlier.  It can even be as simple as switching out your lightbulbs with Smart Lights that require less energy and can be turned off through an app.
You should also be looking for upgrades that will help to save the buyer's more money in the long-run.
For instance, programmable thermostats are a great selling feature, since this can save homeowners hundreds of dollars on heating and cooling bills every year. Installing ceiling fans can also mean they won't have to use AC as much, and installing low-flow showerheads can reduce water usage.
Conclusion
Buying a home is typically the biggest investment many people will make – so you want to make sure that you are getting the most money you can when it's time to sell.
Thankfully, you don't need to spend the big bucks to boost your home's selling price with huge renovations. These small, super budget-friendly projects can help you get much more money out of your home than you put into it!
Read more: Buying or Selling a Home: Avoid the Most Common Maintenance Pitfalls
7 Easy DIY Projects that can Increase Your Home's Value
was last modified:
December 19th, 2021
by
Recommended