Installing a new roof may either mean calling a professional or doing the job yourself. There's no question that roof replacement can be a dangerous task to do. Without proper knowledge when it comes to replacing, the entire work may be done wrongfully. Even if you're looking to save time and money by doing it yourself, you also need to consider some safety risks. Hence, one cannot tell whether DIY replacement is more efficient than the professional one. To make a knowledgeable decision in the end, here's what you need to know about DIY roof replacement as well as employing professional roof replacement services.
DIY Roof Replacement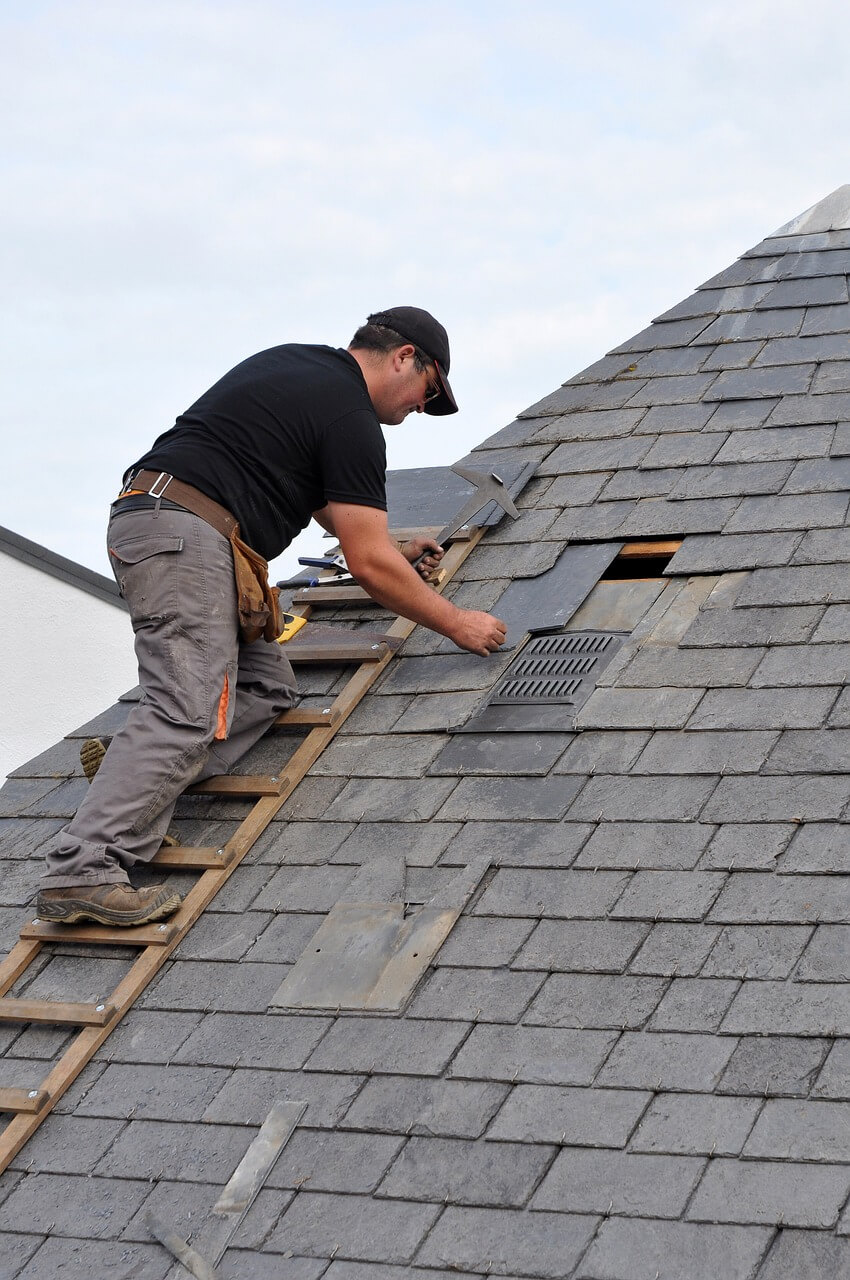 You can definitely save a lot of money when you replace your roof by yourself. However, this method can only be successfully done when the repairs are minor. When dealing with minor roof issues, doing the work yourself means you don't have to risk your safety as well as the quality of your roof.
For example, if you'll just fix a loose shingle or seal a roof leak, doing it yourself can be a great option. Besides, there are DIY tutorials found online that can train you enough in terms of minor roof repairs.
However, DIY roof replacement can lead to bigger problems if you're dealing with the full-pledged installation of a new roof. This is something that you shouldn't do alone as it may involve technicalities and even structural changes that will be best dealt with the professionals.
Under these instances, DIY tutorials are no longer helpful because these aren't detailed and straightforward enough in terms of any major issue that may arise in your home.
Any do-it-yourself move can, later on, make the entire process complicated and time-consuming. Not only that but a major roof replacement requires sufficient knowledge regarding the quality materials to use as well as the special tools that may be needed.
In other words, replacing the whole roofing should always come with professional help to make sure that everything will be done right for the first time.
Read more: Home Roof Replacement: A Complete Guide with Pros and Cons
Professional Roofing Replacement
Hiring a professional roofing replacement services means you can guarantee that your roof will be fixed correctly. Besides, professional roofing companies possess valuable years of experience in the industry to get the work done properly. They undeniably know some roof replacement basics, which is why getting their services is beneficial.
With their assistance, you'll need not to worry as they'll take care of all the work in a way that it'll be done effectively and neatly. Apart from their expert knowledge, experienced roofers have the professional equipment and resources where to get high-quality materials for the job.
Furthermore, getting the most out from employing licensed roofing companies can be a better idea since they perform a thorough inspection of your roof. All the more, they can also spot any underlying problem that you may find hard to identify. They'll not only inspect the outer portion of your roof but they'll also check the internal structure to see if there's a major damage.
After the inspection, your roofing company will provide a quote or estimate. That way, you'll know how much they're charging their services and the nature of work to be done.
Apart from the benefit of getting your roof elaborately inspected, hiring professional help from roofers means repairs and replacement always come with assurance and warranty.
If anything bad happens during the work, the good thing is that you'll not bear any costs provided that the roofing company has insurance against loss, damage or liability.
Moreover, if anything goes wrong with your roof during a specified period, you can always avail of the company's warranty without spending additional cash for it. 
Read more: Which Roofing Materials Are The Best For Hot Climates
The Bottom Line
When deciding whether to replace your roof by yourself or hire a professional to do the job for you, there are many important considerations to keep in mind from the very beginning. For instance, you must take into account the pros and cons of each option. Remember, roof replacement isn't as easy and simple as you ever thought. Hence, it's wise to make sure that any repair or replacement is performed right so your roof can last for a longer time. Compared to a DIY roof replacement, a professional one may cost more money. But if this extra expense means keeping you safe throughout the job, then hiring a professional is an option that you must always consider.
Read more: Colorbond Roofing – Roofing That Stays For Long
DIY Roof Replacement Vs. Professional Roofing Replacement
was last modified:
August 2nd, 2022
by
Recommended