Wondering, "Do I Need an Architect or a Contractor"?
One of the most common queries homeowners have before renovating their homes is, "Do I need an architect or a contractor?" This is exactly the kind of doubt that we plan to solve for you through this article.
The answer depends on the type of home renovation you're planning. For small projects, such as replacing doors and windows or removing a non-bearing wall, a contractor will be able to handle both the design and construction end. But, for larger projects, you will need the services of an architect, and perhaps hire a designer.
Architect vs contractor: the difference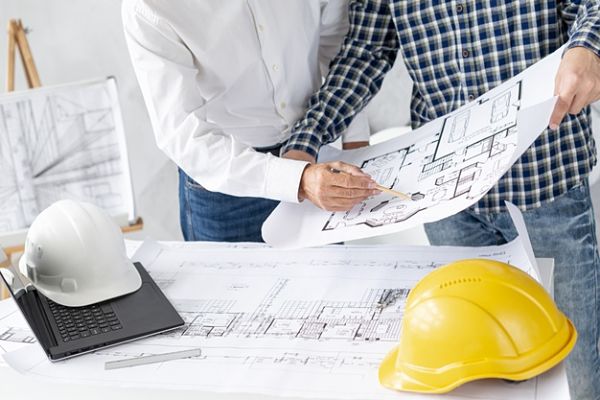 To the difference between an architect and a contractor, you have to understand what they do. An architect is responsible for creating designs. A remodeling contractor then implements that design. While architects work to combine artistry and engineering, general contractors typically carry out the hands-on work on the architect's plan to turn it into reality.
Let's delve deeper into the roles of an architect and contractor to better understand which one is better suited for your home improvement project. That way, you can save yourself from the confusion, and save significant time and money.
Responsibilities of an architect
An architect works to create a floor plan or a home design according to a client's requirements and specifications. Of course, all the while ensuring that the plan of the living space adheres to the local building codes. As such, a good architect or engineer or a design-build firm will secure the relevant permits for your home remodeling project.
Once the design is finalized, an architect continues to work with contractors throughout the home remodeling process. This is to ensure that their design is implemented according to plan, and your vision. When you hire an architect who has technical expertise and credibility, they will oversee every process — from start to finish.
Cost to hire an architect
Hiring an architect typically costs you about $60 to $125 per hour — if you're using their services solely for planning and design. In case they are overseeing the entire process, they may charge you a percentage of the total project cost.
Let us help you find the best contractors in your area. Try Kukun's Find a Pro
Responsibilities of a contractor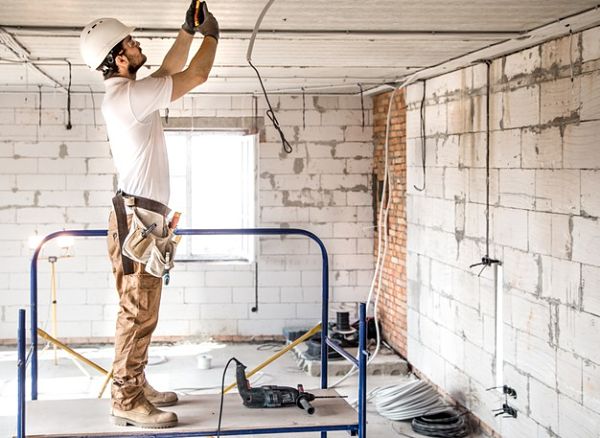 As mentioned earlier, a contractor implements the architect's design. Generally, general contractors and subcontractors work together, whereby the contractor delegates specialized tasks to the subcontractors.
When it comes to a home remodel, the contractor's responsibilities may include putting up walls, installing appliances, installing or replacing countertops, adding the light fixtures, remodeling the staircases — and, the list goes on.
If an architect is involved, contractors need not worry about permits or building codes. In case you're working directly with them, without an architect, they may rely on you to communicate your overall vision and remodeling goals.
Planning a home renovation in the near future? Try our free home remodel cost estimator for reliable, instant cost estimates.
Cost to hire a contractor
Contractors typically do not charge by the hour. Rather, they charge a fee for the entire project. The cost to hire a contractor will vary depending on the services they provide. Your total home renovation cost will include the cost of subcontractors such as an electrician, a plumber, a roof installer, etc.
Architect or a home renovation contractor: whom to hire
For larger projects such as whole-house renovations, room additions, complete kitchen remodeling, or installing a mother in law suite — you will need to hire an architect or a design pro to help plan the entire project.
Any smaller-scale project — essentially upgrades that don't change your home structurally — are best left under the care of a reliable contractor.
Here's an expert tip for you: When your home remodel is primarily cosmetic (maybe to prepare your home for a sale) or costs less than 5% of your total home's value, you can skip an architect.
A complicated home project that involves major structural changes, will require an architect to create the design.
Want to know which home improvements will give you maximum return on investment? Kukun's How to Prepare Your House for Sale tool will give you the best solution.
Hiring an architect as well as a contractor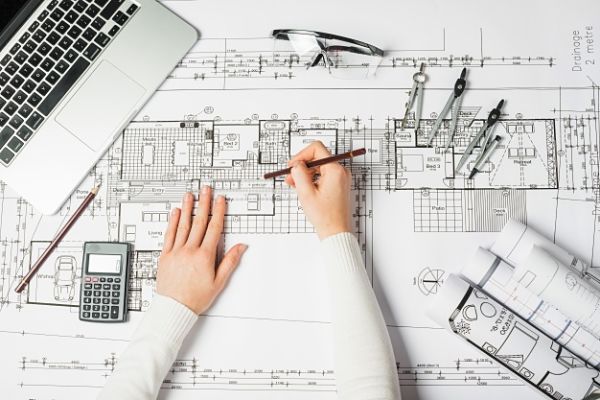 Oftentimes, both an architect and a contractor will need to be hired together from the start. Both can ensure that your home is structurally sound, liveable, and aesthetically pleasing.
Sometimes, hiring an architect is not a choice; it's mandatory. There could be legitimate and legal reasons to have a design pro on board to manage the project. A wrong house design can have serious legal, financial, and safety consequences — something no local code will allow.
What to consider when hiring
Wondering how to hire the best contractor or architect for your home remodeling? The key is to find reputable professionals in your area who have a proven track record.
Make sure you take the time to check their references, work experience, and ratings before finalizing them. And yes, steer clear of difficult contractors who do not communicate well with you.
Key takeaway
We hope we've solved your dilemma, "Do I need an architect or a contractor" by now. Now that you have a clear idea of the distinction between an architect and contractor, you'll know which one to choose, and when.
Larger-scale projects worth more than 5% of your home value, with significant structural changes to your house: an architect. Inexpensive home remodeling, without any substantial structural or floor plan change: a contractor. Easy peasy!
Read more: 10 Fundamental Questions to Ask Before Hiring a Contractor
Wondering, "Do I Need an Architect or a Contractor"?
was last modified:
October 7th, 2022
by
Recommended