Eco-Conscious Decor Choices That Can Save You Money
With the planet being ravaged by the effects of global warming on a near-constant basis, there's never been a more vital time to join the conservation effort. Unfortunately, because of the perceived cost and inconvenience associated with greener living, many households tend to shy away from doing anything outside of the bare minimum.
However, contrary to widely-spread disinformation, leading an eco-conscious lifestyle doesn't have to dramatically alter your way of life or eat away at your finances. In fact, certain aspects of greener living actually stand to save you money. So, the next time you find yourself in the market for new home décor, consider the following eco-friendly options.
Eco-conscious decor ideas for your home
Reclaimed wooden furniture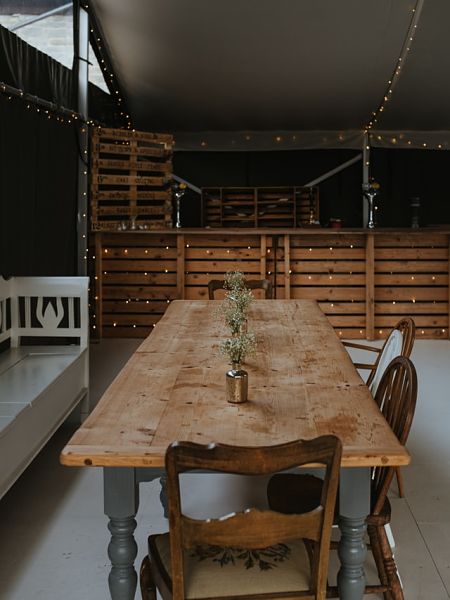 As eco-consciousness continues to permeate the national consciousness, furniture made from reclaimed wood is becoming increasingly commonplace. Per the name, reclaimed wood refers to wood that's "reclaimed" from old factories and residences and upcycled into resilient furniture. Whether you're in the market for a new table, chair, sofa, or shelf, there's a good chance the furniture you're looking for is available in a reclaimed variety.
While it's true that reclaimed furniture is often more expensive than regular home furnishings, many reclaimed pieces are built to last and are likely to have longer lifespans than standard furniture. Furthermore, if you're currently in the market for metal furnishings, make sure to hop on the web and check out the incredible array of reclaimed metal options.
Organic bedding supplies
To call sleep quality important would be an understatement. The quality of one's slumber plays a vital role in determining how much energy they have to tackle the day ahead. Without proper sleep, you're liable to experience problems with concentration, irritability, and job performance. As such, it's imperative that you create the proper sleeping space for yourself. In addition to having the right mattress, this entails procuring the proper pillows, sheets, and comforters. Fortunately, all of these essential sleep aids are available in organic varieties.
If your current mattress is well past its heyday, make sure to scope out organic options when searching for a suitable replacement. Although organic mattresses tend to be a little pricier than standard ones, they can also have long lifespans if properly cared for – which stands to save you money in the long run. To complement your new mattress, consider picking up some organic pillows, sheets, and blankets. Not only will this help make a dent in your carbon footprint, but it will also help ensure that your good night's sleep is guilt-free.
Energy star appliances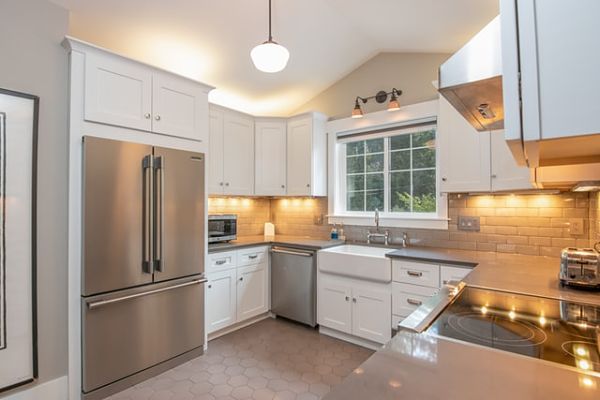 There are a number of appliances that no modern-day household can function without. For example, in the absence of a working dishwasher, washing machine, oven, or refrigerator, many of us would have a very hard time with essential daily tasks. However, in addition to guzzling up power, traditional appliances contribute to high energy costs. Homeowners looking to bring down their power bills while doing right by the environment should consider investing in Energy Star appliances.
On average, home appliances constitute about 20% of a household's total energy costs. Depending on which Energy Star appliances you invest in, you may be able to bring this percentage down. Again, while Energy Star appliances will cost you a little more than appliances designed without energy efficiency in mind, they can pay for themselves in reduced power bills.
Read more: Real cost of green living
Thermal curtains
Although central heating and cooling systems are absolutely essential in most areas, they can also contribute to high energy costs and increase the size of your household's carbon footprint. To help give your heating and AC a break, consider equipping your windows with thermal curtains. As the name suggests, thermal curtains are considerably thicker than regular curtains, which enables them to prevent inside air from escaping and outside air from finding its way in.
Getting involved in the conservation effort has never been more important. While there's no denying that the planet's foremost polluters need to make massive changes, everyday citizens can no longer afford to be inactive observers. Change starts at home, and the choices you make in the running of your household can have a substantial impact on your carbon footprint. Not only will making Earth-friendly décor choices help lessen your environmental impact, doing so also stands to save you a fair amount of money.
Read more: How to Decorate a Living Room on a Student Budget
Eco-Conscious Decor Choices That Can Save You Money
was last modified:
September 5th, 2022
by
Recommended