Eco-Friendly Roofing Options That Any Homeowner Can Implement
We spend a lot of time buying environmentally-friendly consumer goods, appliances, even foods. Few of us put as much effort into choosing the greenest roof. However, if you're looking to replace your roof, your decision could make a bigger environmental impact than any of your latest shopping decisions.
There are two main ways your roof could help reduce your impact on the environment. It could reflect more heat in the summer and reduce the work your air conditioner has to put in. This means you use less energy and therefore reduce your fossil fuel impact. Plus, this will save you money.
The second way your home could reduce your impact on the environment may not save you money, but it's quite important. Roofs can be made of recycled materials or materials that will degrade quickly instead of taking up space in landfills. Depending on the manufacturer and the material, recycled roofs might cost more or less than more traditional materials.
Whichever kind of environmental friendliness is more important to you, you can achieve it. We've all heard of passive homes and green roofs, the extreme in environmental-friendliness. But, you don't have to move into a straw bale and mud home to reduce your impact on the environment. There are several little-know environmentally friendly roofing options that any suburban homeowner can implement.
Saving Energy
Most homeowners are interested in how to save on energy costs and reduce their carbon emission footprint, so let's start with this environmental goal. There are four interesting roofing options homeowners can choose from to save energy.
Cool Roofs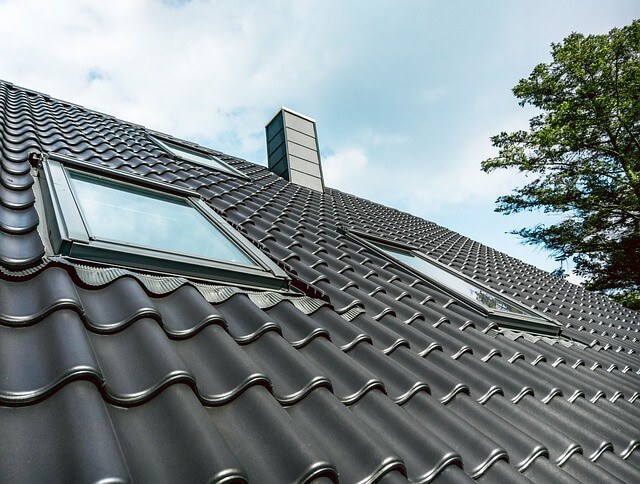 Ever seen some lighter colored asphalt shingles, even in bright white? Not only do they look striking, but lighter shingles also reflect heat much better than darker shingles, preventing that heat from entering your home. Consider CertainTeed's Landmark Pro Shingles in Silver Birch. They have impressive solar reflective properties, and a CCRC rated value of 0.27.
If a shingle can meet a certain solar reflective standard, as set by the Cool Roof Rating Council, California's Title 24 requirements, or any other green standard programs, they may qualify as a "Cool Roof." Cool roofs help keep your home cool by reflecting heat from the sun, lowing your home cooling costs in the process.
Metal Roofs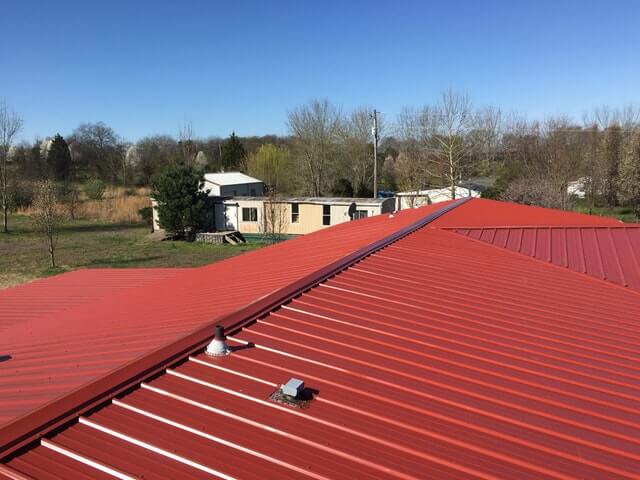 If light shingles don't really work with your home's exterior colors, don't worry. Another option is a metal roof. Most metal roofs are covered in a coating that applies paint and UV reflective properties. On average, metal roofs reflect more heat than asphalt shingles, but you can get even better performance if you choose your manufacturer wisely.
Consider ASC Building Product's Cool Dura Tech colors, which can all reflect solar energy and keep your home cooler. While Winter White might be a bit much for some homeowners, Light Stone and Taupe look more traditional white still resisting UV rays.
Attic Insulation
While we think of insulation as primarily a way to keep heat in our home in the winter, it can also help keep conditioned, cool air in our home during the summer.
The most important part of attic insulation in hot climates is the radiant barrier. This reflective material is installed between the insulation and the interior of the attic, to help prevent any heat in the insulation from entering the home.
New insulation can typically be installed for a fraction of the cost of new shingles, and in a fraction of the time, making it a cheap and easy way to lower your environmental impact.
Recycling and Waste Production
While your roofing materials will help you use less energy once they're on the roof, you also have to consider where they'll end up once you're done with them. In a landfill? Or, could your shingles even be recycled from materials that otherwise might have ended up in a landfill? Here are some options that can help you reduce the waste your roof produces.
Pre-Recycled Roofing Shingles
Unfortunately, sustainable materials like straw and wood rarely offer the level of protection we expect from a modern roof. However, there is a middle ground between brand new asphalt shingles and simple wooden tiles. Consider EcoStar's Empire Shake. These roofing tiles are made from 25 percent post-industrial recycled materials and happen to look like charming wooden shingles.
Read more: Top Tips For Emergency Roof Repair
Recyclable Metal Roofing
Most metal roofs are made with some percentage of recycled materials. Metal Sales makes 30 percent recycled metal roofing, 100 percent of which can be recycled again after you're done with it. Besides, unlike asphalt shingles, metal roofing is not based in petroleum and therefore has a lower carbon emission footprint.
Read more: Metal Roofing Materials: Choose The Best Option For Your Home
Other Solutions
Not interested in changing your shingles out just yet? That's okay, you still have other options that can make your roof more environmentally friendly.
Solar panels: Solar panels collect the energy of the sun instead of powering your home with fossil fuels. Plus, they are a great way to absorb the excess heat that might be coming through your shingles.
Skylights: With skylights, you can bring natural light into your home, so you don't have to turn on the lights ad waste energy. They even may provide passive heat to those in cold climates.
Sun tunnels: Sun tunnels also bring light into your home, without adding much heat, which is perfect in areas with hot summers.
Rainwater collection: The gutter system on a metal roof can be used to collect rainwater and divert it back to your landscaping. This is especially useful in arid environments, where you can store the water and release it to the plants when it's driest. Some areas have different legal requirements when it comes to rainwater collection, so be sure to consult with a local specialist.
Different types of roofing materials and accessories can help you reduce your environmental impact without making a huge dent in your budget. But, if you're interested in even more environmentally friendly roofing ideas and you have a more flexible budget, you should look into green roofing. It can be a big investment for a suburban home, but a green roof can significantly reduce your environmental impact while collecting storm water and supporting local insects and wildlife.
Read more: Passive housing smarter way living infographic
Eco-Friendly Roofing Options That Any Homeowner Can Implement
was last modified:
May 18th, 2022
by
Recommended