7 eco-friendly ways to take care of your home
A sustainable home has an intelligent approach toward energy efficiency and a low environmental impact on domestic consumption.
To reach this goal, we must be ecologically responsible for our decisions while building a house and taking care of it.
A sustainable home has lower-than-average utility costs, promotes a healthier lifestyle for the inhabitants, and contributes to the environment's well-being.
Here are some useful tips to take the first steps to make your home more sustainable.
Choose the furniture wisely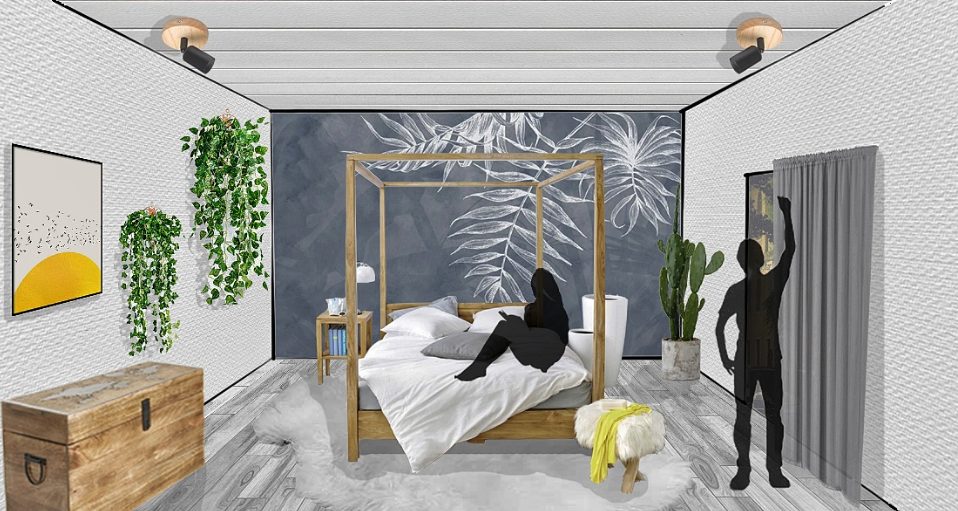 When choosing furniture for your home, opt for 'reviving' old objects with DIY techniques and changing their use. This approach reduces the environmental impact of furnishing a house and stimulates creativity.
Another interesting option is recycling used furniture.
The choice of materials also affects the environment. Some sustainable materials are bamboo (resistant and versatile and a cheaper alternative to wood), glass, and cardboard (for peculiar types of furniture).
Another good idea is to buy from local artisans, avoid long transport that causes pollution, and reward a less harmful production to the ecosystem than large factories.
Wood: the most sustainable material
The most eco-friendly material is surely wood, as it is natural, recyclable, multi-purpose, and excellent for thermal insulation.
Due to these characteristics, wood is ideal for window frames as it sustains the internal temperature of the rooms.
Ensure that your wood of choice complies with the FSC (Forest Leadership Council) wording, an indicator of origin from responsibly managed wood forests.
The wood must come from controlled crops, where another tree is planted for each felled one in favor of the continuous rejuvenation that guarantees the forest's lifecycle. In addition, using PVC-free wood finishes guarantees easy recycled.
Insulation is a key factor
Energy efficiency is related to the energy conservation between the walls by isolating the internal environment from the outside. This way, there is less waste of resources and smaller unnecessary expenses.
A home lacking insulation can have 40% higher heat loss than a well-insulated property.
To improve your home's energy performance, replace old windows and opt for double or triple glazing –– windows cause around 10 to 15% of the heat dispersion. If this intervention is not an option, seal your existing windows and any other area with drafts.
External insulation also avoids heat dispersion from the building structure. Some less invasive ways to achieve this include using thermal insulation plaster or panels.
Use organic cleaning products
Vinegar is one of the most used ingredients for cleaning: it is affordable and accessible.
This product can be used in various ways, and if you have spray bottles available to fill (perhaps from finished products), it will be even easier to use.
It replaces the descaler if sprayed on taps, stainless steel sinks, and shower glass.
You can use it instead of fabric softener in the washing machine (in this case, you don't need the spray bottle).
It can also replace the dishwasher rinse aid because vinegar removes odor from dishes and glasses.
And finally, in a spray version, you can use vinegar for cleaning windows.
Baking soda is another inexpensive and versatile ingredient available at home. It can effectively clean almost any type of washable surface. You can also use it in the washing machine to enhance the effect of the detergent (saving on the latter). Baking soda also fights dust mites and is a powerful odor remover.
Minimize water waste
Most households have water waste that you can often avoid with a simple precaution. It is both sustainable and cost-effective to take measures.
The first step is to repair leaky toilets and faucets. The next step includes examining our habits.
According to recent research, brushing your teeth and shaving consume 30 and 20 liters of water, respectively. To avoid waste, you can install flow restrictors that cut the tap flow to about 3 gallons a minute instead of 5 to 10. It can also apply to shower flow.
Pick water-based and ecological paints
The choice of materials for small interventions, such as repainting the walls of your home, is also of fundamental importance.
A conscious and eco-friendly solution is to use water-based ecological paints containing natural pigments. These have a lower environmental impact than standard oil-based paints.
Furthermore, this is the healthier option – ecological paints contain fewer solvents and do not carry heavy metals.
Go for energy-efficient appliances
Most of the energy in a home is used to power household appliances. Therefore, these should be as efficient and sustainable as possible.
However, the sustainability of an appliance is determined by its energy consumption and the production chain up to disposal.
The EPEAT register (Electronic Product Environmental Assessment Tool) analyzes the entire life cycle of appliances to understand their environmental impact.
Sustainable appliances are part of the extension of class A, which includes classifications A +, A ++, and A +++. This classification allows consumers to make informed purchase decisions while saving up to 20% on bills.
Since 2006, shoppers who have chosen EPEAT-certified appliances have had a tremendous impact on the environment in the United States alone. They saved the equivalent of emissions produced by 11 million US transit vehicles in a single year.
Final thoughts
These are just some ways to take care of your home, health, and the planet. Many of these tips are also cost-effective and can be applied reasonably easily and immediately.
7 eco-friendly ways to take care of your home
was last modified:
October 27th, 2022
by
Recommended