Planning a home remodeling? We know improving the aesthetics of your house as well as adding value to it is on your mind. However, safety is equally crucial. This is where egress windows come in. They let in light and warmth into your house while providing a safe exit during an emergency. Want to know all about this safety feature? Our guide will explain about egress window cost, the factors affecting it, and the installation.
What is an egress window?
Quite literally, the word egress means a path out. And, that's precisely what such a window does. It is installed, usually in a bedroom, basement, or attic, in order to provide an emergency exit in case of a fire or other accident.
Apart from this function, an egress window also adds value to your home by virtue of adding square footage. Basement egress windows are a natural ventilator for your basement — bringing in fresh air from outside.
Know that installing egress windows is not a choice; it's necessary. Your house MUST have egress windows. Almost all residential building codes dictate that a house should have at least one egress window installed during its initial construction and design. Therefore, do not forget to factor them in while calculating your home renovation cost.
How Much Does an Egress Window Cost?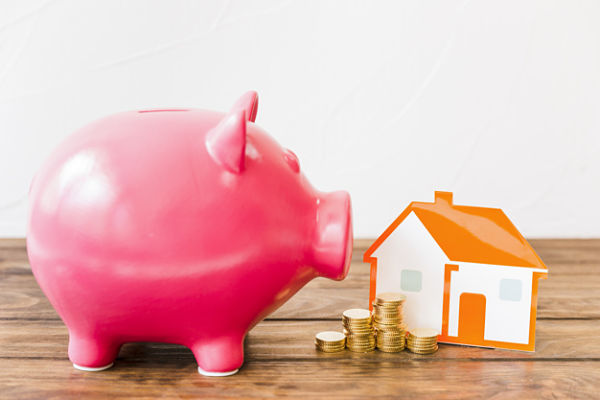 On average, the cost of installing below-ground, prefabricated egress windows may be between $2,300 to $5,000. While calculating an egress window installation cost, consider three kinds of expenditure: window unit ($200 – $1,000 apiece), egress well, ladder, as well as cover price, and the installation. For a clear idea, you can always get a window replacement estimate before beginning the work.
You can create an egress well out of brick, wood, or concrete, but experts believe that pre-manufactured egress well kits help reduce the cost of labor. The total time to install such an egress system also reduces. Hiring a professional installer quickens and streamlines the process but will cost you extra. It's best to get some free estimates before zeroing in on your final choice.
You will also have to bear additional costs such as excavation for a basement window or if there is a requirement for casement and stairs. That might cost a minimum of $ 1,000 more.
Now that you know the approximate cost to install egress windows, let's break this amount for you in terms of some cost factors for better clarity.
Egress window cost factors
These factors affect the total cost of installing egress windows. Understanding them is important for your home remodeling budget:
1. Window type, size, and quality
To understand this point, you need to first know that there are two types of windows that can serve as egress windows in a house:
Hinged casement window: a no-frills, popular window that looks almost like a small door. It offers a clear path for exiting.

Slider window, double-hung window, or glider window: these are mounted on tracks or runners and allow homeowners to open half the length of the window at a time. For this reason, such sliding egress windows must be at least 48 inches across.
How much ever a 30-inch sliding-glass egress window costs, an out-swing single hung window will cost a bit more, and a swing-in window may be double that amount. However, the latter is a better option for basement egress windows.
Homeowners also have the option of installing high-end windows with energy-saving features. The replacement windows may cost more initially but will reduce considerable utility costs in the long run.
2. Location of window
If you want an egress window in a first- or second-floor bedroom, it's easy to install. You can even do this as a DIY project. But, the installation process for basement-level windows requires special sealing in order to prevent moisture from seeping inside. Hiring a professional window installer will increase the costs but will make the installation less time-consuming and more seamless.
3. Excavation or build-up requirement
An egress window installation, especially one in the basement, will require excavation, grading, and drainage systems. The priority is to create a safe below-ground-level space outside the window for easy entry and exit. You will need special equipment, engineering, and labor — all three adding to the overall costs of the basement egress window's installation.
4. Location of the house
It goes without saying that the cost to install the windows varies from region to region (and even by zip code). For the best estimate of labor cost, window cost, installation costs — consulting your local contractor is best.
Egress window standard codes
When it comes to egress window placement, each state, county, or municipal government has its own requirements.
Having said that, there are some broad standards dictated by the International Residential Code (IRC).
It states that all egress windows must have a minimum width of 20 inches, a minimum height of 24 inches, a minimum clearing of 5.7 square feet when opened, and a maximum sill height of 44 inches from the floor.
Apart from this, there are some more conditions:
A basement egress window must have clear space surrounding it.
It must have a minimum projection of 36-inch and steps leading to the window.
All egress windows must be operational from the inside.
There should be no requirement for tools or keys to open the window.
Any bars or grates surrounding egress windows must also not require tools or keys.
Egress window installation
We do not recommend a DIY egress window installation, especially for beginners. Such a window placement might still work on main floors but installing a basement egress window involves complicated handiwork.
If you're confident of your handyman skills, here are some basic installation steps to guide you:
Dig outside your basement to provide a window opening that's up to code with proper framing and drainage.

Use a saw graded for concrete and cut first outside and then inside the basement to create a hole for the window.

Clean up the area and build and install a pressure-treated box that fits into that space.

Secure the framework and window.

Seal any areas between the window framework and the basement wall.

Outside, build up the well around the window — keeping local codes in mind.

Trim out the egress window from the inside including a drywall wrap, insulation, casings, and trim.
Egress windows: pros and cons
Pros:
Provide safety to a house's inhabitants.

Designed well, such windows add style and value.

Add to a house's square footage.

Let in light and warmth, especially to basements and attics.

Are available in a variety of colors, sizes, and designs.
Cons:
Installation in older homes may be difficult if egress windows require excavation around gas or electric lines.

Professional installation is expensive.

More complicated process than installing ordinary

window frames

.

Need to be properly installed in terms of sealing, grading, and drainage. Otherwise, may damage your house's foundation over time.
Last words
Safety is the first and foremost reason why an egress window is installed. This special window — with a well dug outside of it — is large enough for an occupant to make a quick exit in case of an accident or fire.
Apart from this, an egress also adds value and style to a house. Needless to say, such a window is absolutely indispensable. We hope our guide on egress window cost and installation helps you in your home improvement.
Guide to Egress Window Costs and Installation
was last modified:
October 14th, 2022
by
Recommended