Your complete info guide on electric car charging at home
If you're an owner of an electric vehicle (EV), we appreciate your distinctive choice. An electric car is much more efficient than a gas-powered car, it doesn't produce any tailpipe emissions, and is good for the environment. And, you don't have to pump gas! But, is owning an EV convenient, and is electric car charging at home easy? Yes, it is.
Read on to know the cost of charging your EV, the equipment used, and the time it takes to "refill" your car.
If you're a prospective EV owner, know that charging your electric car at home is as convenient as operating a clothes dryer — just pull into your garage, plug your car charger in, and wait for the full charging.
EV owners can use a standard outlet or install a wall-mounted charger for a much quicker charge. The best part is, you can charge your electric car at home overnight while you're sleeping.
In this guide, we'll provide you with answers to the most essential questions regarding fully charging your EV at home so that you completely understand how to keep your electric car running.
How much does it cost to install an electric car charger at home?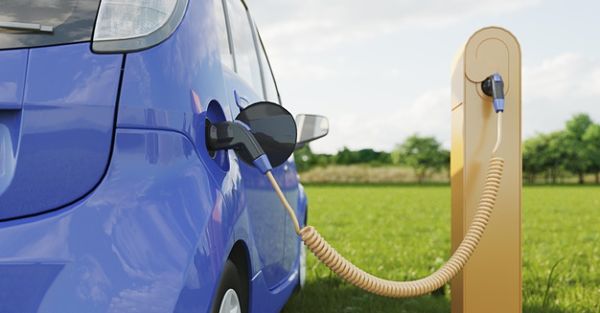 If your home is equipped with adequate electrical service, an electric car charger installation is usually inexpensive. However, if you need a substantial electrical panel upgrade, the total home improvement project may get a bit pricey. A standard home EV charger costs about $500 to $2,000. You can expect the charger installation to cost between $300 to $1,000.
Keep in mind the cost of installing a 240-volt outlet depends on how far your garage is from the main electrical panel, whether or not you need any electrical capacity upgrade, or if the electrician needs to do any extra work to make the connection.
Whatever the cost, make sure your electric vehicle supply equipment (EVSE) installation complies with the local, state, and national codes and regulations. In addition, you will require a permit. In most areas, the charger installers are required to submit a site installation plan to the permitting authorities for approval.
Can you plug an electric car into a regular outlet?
Yes, you can. All EVs are chargeable through a 120 volt AC plug. This is EVSE Level 1. Here, you fit one end of the charging cable into your car's charging port while the other end goes into a standard home electrical outlet.
Having said that, if you want a higher charge speed, you can upgrade to a faster, 240-volt or Level 2 home charger. The latter can add 10 to 60 miles of range per hour of charging. The faster Level 2 charger helps you get the most out of your EV, and is ideal for a car driver who makes long-distance trips.
Is it cheaper to charge an electric car at home?
Yes. Residential charging is convenient and inexpensive. That's why most EV drivers prefer charging their cars at home. Plus, you can take advantage of low, stable residential electricity rates, especially the off-peak rates. And, many states offer special incentives for EV owners. Charging an EV at a multi-family residential complex, such as a condominium or apartment, is a bit more complex and similar to public charging in terms of cost.
Interestingly, the cost to run an electric car over the course of a year may be less than running an air conditioner! Studies show that the national average of fully charging an EV with a 100-mile range and depleted battery would only cost about 12.6 cents/kWh. That's the same as using a central air conditioner for six hours.
The cost goes even down in the case of plug-in hybrid electric vehicles because they have smaller batteries.
According to General Motors, the annual energy to charge a Chevy Volt is only 2,520 kWh — that's less than the running cost of a water heater.
What is needed to charge an electric car at home?
For EV home charging, you can use either the slower but simpler Level 1 electric vehicle supply equipment or the slightly more complex Level 2 EVSE.  Also, Level 2 EVSE requires special equipment that's more expensive to install than Level 1. 
| Level 1 EVSE | Level 2 EVSE |
| --- | --- |
| Enables charging through a 120 volt AC plug | Enables charging through a 240 volt AC plug |
| Adds about 2 to 5 miles of range to a car per hour of charging time | Adds about 10 to 60 miles of range to a car per hour of charging time |
| No requirement for special equipment besides a dedicated outlet | Requires installation of special charging equipment and a dedicated electrical circuit of 20 to 100 amps |
| Takes longer to fully charge an EV | Takes less time due to faster charging |
| More suitable for plug-in hybrid electric vehicles | Suitable for all EVs |
It's best to consult your EV manufacturer's guidance for information regarding the charging equipment. Do understand the specifications before purchasing any car charging equipment or modifying your electrical system.
Read more: The best buyer's guide for a home electric vehicle charging station
Should I charge my electric car every night?
Electric car charging at home can be done as often as you want. Think of it as being similar to charging your mobile phone; you charge when you need to.
While it's not necessary that you charge your electric car every day, many EV drivers plug it in during the night. This gives them flexibility should they have to make an unexpected car journey. You can choose the best time to charge depending on your convenience and your car's range.
Do remember that charge rates are usually less during off-peak times overnight when people are sleeping, early in the morning, or on the weekend.
Things to keep in mind before charging your EV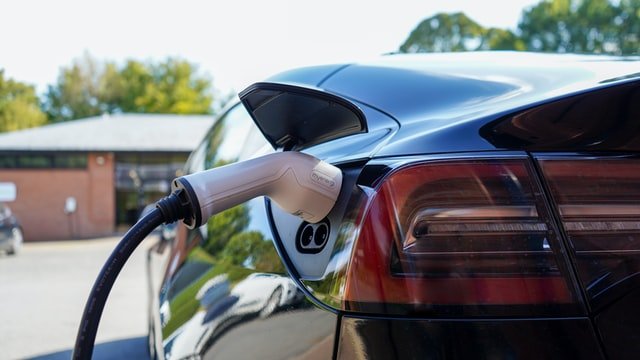 Always buy a charger that has passed the safety tests and is backed by a good warranty. While the safety risks of installing a home EVSE are very low, you must choose a charger that's guaranteed to keep your car and your home safe. Moreover, a smart charger will help you save money on charging with scheduled charging and possible rebates.
Here are some things to consider before buying and operating a residential EVSE:
Although you'll be installing the car charger in your garage, it's a good idea to purchase an outdoor-rated EVSE that's built to withstand weather fluctuations.
Make sure the charger has been tested and certified by a nationally recognized testing laboratory and comes with an EV ENERGY STAR certification to show usage of minimal energy. This can help lower your electric bills significantly.
Before plugging an EV into your wall outlet, be sure that the circuit is not being used to supply electricity to other appliances such as your refrigerator or lights.
You can't plug an EV charging cable into an ordinary extension cord. If you have to use one, you must only buy an extension cord that's specifically designed for EV charging.
Be sure to keep your EVSE wall unit slightly away from the vehicle, but close enough to minimize the hazard of tripping over the power cord.
Avoid buying a portable charger if you'll be charging your EV almost daily. You wouldn't want to deal with cables and connectors lying on the ground.
Consider buying a wall-mounted station with a safe place to hang the charging cables and connectors when not plugged in.
Ensure that the EVSE comes with the warranty and support of the company. You must only buy from a reputable company that offers a minimum of a 3-year warranty, and 24/7 phone support.
Be sure to work only with a licensed electrical contractor.
Read more: 12 Effective ways to find an electrician who's good
Last thoughts
Electric car charging at home is a convenient way to refill your electric car battery with its daily electricity needs. That's why electric car drivers choose a home charging point and benefit from faster-charging speeds along with built-in safety features.
If you're planning to buy an electric car in the near future, we hope this guide will help you understand and operate your EV better.
Your complete info guide on electric car charging at home
was last modified:
June 9th, 2021
by
Recommended