A garage is an incredibly useful space to have in your home. We're not talking about car parking here – most garages are borderline too small for a standard car anyway – but about storage. From kids' bikes to garden furniture, DIY tools to sports equipment, it's a handy place to put all the stuff that doesn't belong in the house.
Unfortunately, most garages are a bit of a dumping ground. You don't spend any time in there, so does it really matter what it looks like in your garage? Scientists even have a concept for this; entropy – a gradual decline into disorder and chaos over time. Sound familiar?
The problem with this is more than just aesthetic. Since everything is in messy piles, it can take an age to find what you're looking for. And perhaps with a bit more organization, you could devise a more efficient use of the available space and fit more stuff in.
It's time for a weekend project.
Get your garage cleaned up and organized, with proper storage systems for all your bits and bobs, and you'll be surprised at how much space there actually is. Also you will find how quick and pleasant it is to find that BBQ or those garden tools when you really need them. Here's what you need to do.
1. Planning and preparation
If you want to take your garage from pigsty hell hole to home storage heaven, a little planning and preparation can take you a long way. Don't just declutter and box everything up – use this as a golden opportunity to review all your home storage needs, then repurpose the garage to solve all your problems at once.
Plan your storage requirements properly and who knows, there may even be space in the garage to create a workshop area, a larder, or a man cave!
Read more: Man cave ideas
2. Big clean up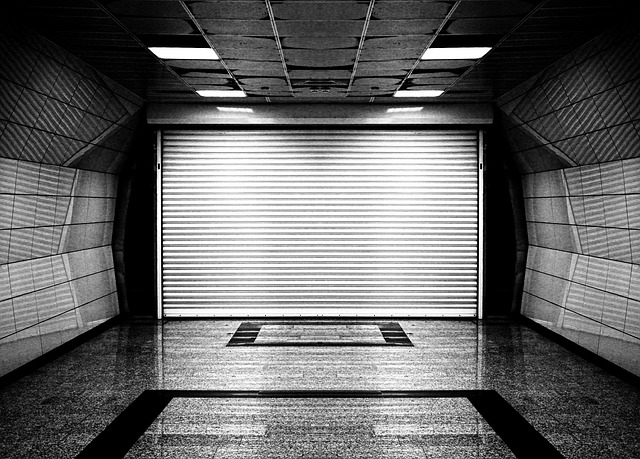 Once you're clear about your goals, it's time to start. Choose a dry, warmish weekend and empty out all the garage contents, so you can see what's actually there. Assess each item and place it on one of three piles: things to keep, donate/recycle, throw away.
Having a declutter takes a certain mindset; you need to be ruthless and determined to get the job done without being too sentimental about items that 'you never know, might come in handy one day'. Use the golden 12-month rule: If you haven't used it in a year, get rid.
While the garage is empty, this gives you the perfect opportunity to give the room a good old deep clean. Mend and fix anything that needs repairs and give the inside of the garage a fresh paint job while you're at it.
3. The new garage layout
When planning the new layout of your garage storage, put as much thought and care into it as you would any room in your house. Look for storage options with easy accessibility and factor in space to move around too.
The key is to think in terms of volume and vertical space rather than simply floor space. That way, even the smallest garage will offer maximum scope for storage. Calculate all your storage needs – gardening tools and furniture, kids' toys and sports kit, Christmas decorations, painting & decorating stuff, chest freezer and larder, spare winter tires and so on.
4. New storage solutions
The easiest way to create storage in your garage is by way of open shelving. Wall mounted shelves are useful since they can be placed exactly where needed. Also they can keep items well off the floor and out of the way, though there's a limit in terms of the weight you can safely place on them. Freestanding shelving units are a practical and versatile solution, plus have the advantage of being freely repositioned when your storage needs change.
In the garage, metal shelves are preferable to wood shelving, for several reasons. They're cheaper and cope better with heat and humidity, are more resistant to knocks and generally have a longer lifespan than all-wood equivalents.
Read more: Storage Solutions Tips For Your Belongings During Remodeling
5. Moving back in
Depending on the amount of stuff that you have to store, this final step could take a while, but it's worth it. Make sure that items that belong together remain together. Ideally using sturdy, transparent plastic boxes with closely fitting lids. Avoid cardboard boxes since they deteriorate far more quickly and are propense to attacks by pests, and make sure that every box has the proper label.
Have an orderly system for what goes where. Perhaps create different zones for different classes of items – gardening stuff in one corner. DIY equipment in another, motoring accessories on one shelf, homeware on another?
Another tip is to position frequently used items close to the garage door or on an eye-level shelf. Place the largest and heaviest items on the bottom shelves, with boxed good higher up and the least frequently used bits and pieces on the top shelves.
Read more: Standard garage door sizes guide
Essential steps to get your garage storage organized
was last modified:
November 16th, 2022
by
Recommended