Vital Questions to Ask Before an Exterior Home Painting
There's nothing like a fresh coat of paint to improve the visual appeal of your property, and your curb appeal. Exterior home painting is perhaps the quickest and a relatively inexpensive way to transform your home than any other remodeling project.
Planning to paint the exterior of your house? Get a reliable cost estimate in minutes!
A quality paint job protects your home — perhaps your biggest investment — from the unforgiving sun, wind, and rain throughout the year. So, when the paint begins to crack or peel, it's time to think of adding new coats.
Whether you paint your house yourself or hire a professional painter, you should be aware of certain pointers regarding how to get a first-class finish. Here are 10 important questions you must ask yourself before you begin the paint job.
Take a look at these 9 Important Reasons To Hire Painting Contractors
1. When was the last time you painted your house?
Any exterior that bears harsh climate and contamination, requires timely treatment. An old paintwork ceases to provide sufficient care. Something that needs to be rectified.
Exterior paint, if properly applied and of top-quality material, should last for a good 15 years. And, if yours has been around for more, you need a fresh coat of paint at the earliest.
Also, if the wood exterior siding of your property was painted three years ago, it's the ideal time to repaint it.
It's mainly because bare wood is prone to damage and may rot quickly. It's best to make use of any strong latex-based paint as it ensures a long-lasting and sustained finish on the wood exterior siding. Paintwork on an aluminum exterior siding has an average life expectancy of five years.
2. Does your house still look charming?
When potential buyers are considering residential properties, the first thing they rely on is the visual impression of a house. If you're thinking of selling your house in the near future, a paint job will help you project an attractive image of your home.
Also, the external surfaces of your property are a good sign of the well-being of the house. And, decorating the external surfaces of the property is the least expensive way to create a good impact on customers.
Read more: Enhance Your Home's Exterior With Outdoor Wood Painting
3. What is the best time of year to paint the exterior of a house?
Once you've decided to paint your house, it's best to plan ahead. The time of year is important for your house painting. Start by understanding your local weather patterns and select a dry time of year when there is no likelihood of rain and has lower humidity. Remember that any paintwork needs time to dry. Moreover, the paint will not adhere to surfaces that are not dry.
4. How much does it cost to paint the outside of a house?
Exterior home painting costs range between $1,800 to $3,200. The average cost per 100 square feet comes to about $60 to $160. Although better quality paints are expensive, they do save you money in the long run. For example, you'll get better coverage and the wall colors will be guaranteed to last longer. Therefore, it's not a good idea to skimp on paint to save money upfront.
5. Which color is best for a home exterior?
Choosing the right exterior paint color is important in terms of first impressions. Whether you've decided on a single color for your entire house or a combination with your window shutters, just make sure that your exterior paint reflects your house's personality well.
Neutrals such as white, off-white, beige, and light gray look best as exterior house paints. They are easy on the eyes and appeal more to potential home buyers too. You can always coordinate the neutral accents with your front door, siding, and trim.
Just ensure that your home looks traditional enough to look cozy, but unique enough to stand out!
6. Does the exterior of your property need any fixes?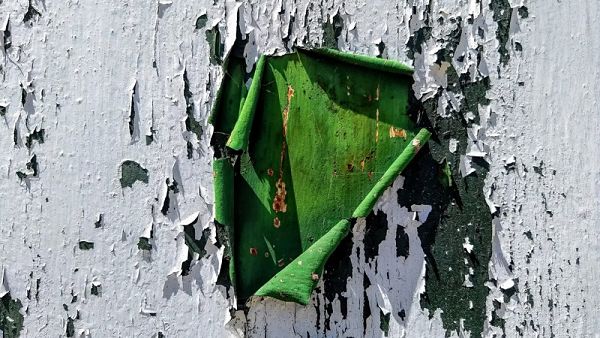 A paintwork cannot be good if the external surfaces of your property are in dire need of fixes. Rotten wood and siding material will only deteriorate more. It's best to replace the siding or wood trim with new ones.
7. Are your walls clean before the exterior home painting?
Before a paint job worth its salt, you need to make sure that your home exterior is clean. Keep in mind that paints don't adhere very well to dirty or rough surfaces. Make sure to clean and sand the siding and trim thoroughly. Scrape any peeling paint or loose paint and remove dirt. Scraping paint will create a clean surface for the paint to adhere to.
An easy way to clean out the grime on your home walls is to pressure wash. You might be able to rent a pressure washer from your local hardware store. Let the walls dry completely before you paint them.
Read more: How to pressure wash a house before painting
8. Is your house prepared for the paint job?
Painting a house can be a messy affair. Make sure that you cover the ground, bushes, and vegetation with drop cloths. Weigh them down around the corners with something heavy. Also, move your outdoor furniture, hoses, or grills and cover up your outdoor light fixtures.
9. Are you using a good quality primer?
The rule of thumb for a great paint job is to apply a good coat of primer, sand it properly, and then apply the paint. Newer paint technologies have now combined primer and paint into one product. So, there's no need to purchase a separate primer and paint. You can try out these newer paints after consulting those who've used them in your neighborhood.
10. Where do you start painting?
Now, the final paintwork begins. Starting at the top and working your way down is the best way to paint. Remember it's always easier to work with gravity rather than against it, especially while covering up the drips. Top to bottom painting also helps control paint streaks.
Remember to mix multiple cans of the same color of paint into a larger bucket first. This 'boxing the paint' helps to ensure a uniform color.
If you need some texture in your painting, for example in the case of porches and steps that become a bit too slick with a coat of glossy paint, you can add fine sand to the paint to add traction.
Asking the right questions is a great way to understand the ins-and-outs of exterior home painting. If your home requires a paint job, make sure you paint it in the best possible way. A well-painted house can easily upgrade your curb appeal, and enhance your happiness.
Read more: Four Painting Mistakes You Should Avoid
Vital Questions to Ask Before an Exterior Home Painting
was last modified:
May 18th, 2022
by
Recommended