Why Exterior Steel Doors Are a Smart Choice
Traditionally, when you think of doors, your mind's eye automatically pictures a wooden door. However, when it comes to exterior doors like front doors, steel doors seem to have become popular. Let's see why exterior steel doors are a smart choice, and how steel doors compare to other popular materials like wood and fiberglass.
How Steel Doors Are Made
Most commercially available steel doors have steel casings that house polystyrene or polyurethane cores. There are, however, steel doors that have steel cores as well.
Advantages of Exterior Steel Doors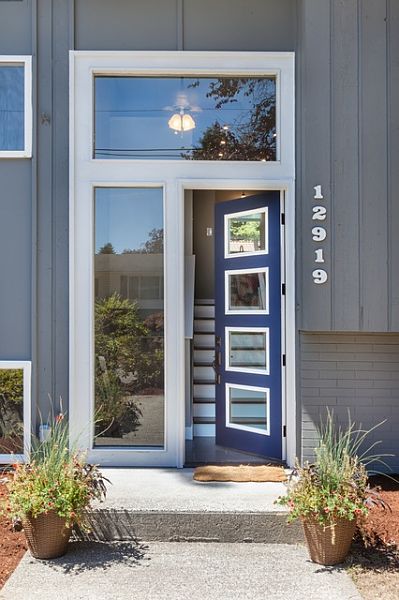 1. Ease of Maintenance
Unlike traditional wooden doors, exterior steel doors are not prone to peel, bow, rust, bubble or warp due to changes in weather. Steel doors come with a vinyl coating or a baked-on polyester finish that is hardy and does not require any finishing once installed. This makes them almost maintenance-free, save for the occasional coat of paint and seasonal oiling.
2. Cost-Effective
The average cost of a steel entry door would put you down approximately $600 to $1,800 including installation. A wooden door could put you down as much as $3,000 including installation, and fiberglass doors average between $3,200 to $5,000 including installation. Not only are steel doors more affordable, but they also fetch a better resale value.
Read more: Interior door installation cost
3. Wide Range of Designs
A lot of purists may argue that when it comes to designs, stains, and texture, wooden doors cannot be beaten. Well, that's not entirely true. Companies like Bayer and Home Depot have more than a hundred different designs for you to choose from. You could even choose a prehung right hand or left-hand inswing steel door that is painted to mimic your favorite wood finish.
Read more: How to install a prehung door
4. Safety and Durability
Steel doors can definitely take much more of a beating than regular doors, especially if they have steel cores as well. Steel doors do not splinter or bow easily when pressure or force is applied to them.
This makes them more durable and safe than wooden doors. A lot of manufacturers also offer customers fire rated doors for additional safety. However, it would be wise to remember the true measure of how safe your door depends on the quality of the lock you have on it.
5. Insulation and Energy Efficiency
Steel has the properties of a good thermal insulator. This makes steel doors a great choice for those who want to save on heating and cooling costs. Steel doors are definitely more energy efficient than traditional wooden doors. There are, however, a couple of downsides to steel exterior doors.
Depending on the weather, the surface of the door can get hot during the summer and woefully cold in the winter months. Fiberglass doors are more energy-efficient than steel doors.
What to Look for While Choosing an Exterior Steel Door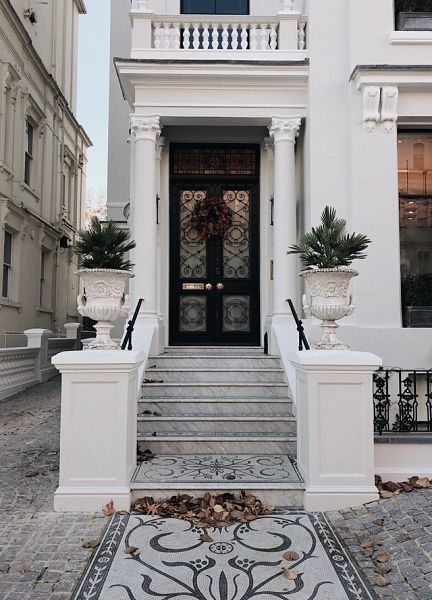 Here are some of the things that you ought to look for while choosing an exterior steel door for your home.
For maximum durability, choose a door with a gauge between 16 to 24.
Choose the door design with cutouts and frames that suits your home's design. Manufacturers offer solid doors, doors with different window cutouts, and various frame designs.
You also have a wide variety of colors and finishes to choose from. Most manufacturers offer customers a factory-primed door that you can paint in any color scheme and finish you want. However, for added longevity, we suggest you get the manufacturer to paint your door for you.
It is always advisable that you get your door installed by professionals. A lot of retailers offer that service at an extra cost. To install an exterior steel door, the door is first cut to fit the measurement of the doorway. The door is installed in place using anchors and wall frames. Drywall may be required to install the door in some cases.
Did you know? You can get an accurate estimate for your new exterior door installation with our new tool.
It's All About Making Smart Choices
Your home's front door is the portal that separates your private world from the world outside. It's only right that you expect that door to be durable, secure, and beautiful while providing you protection against the elements. Energy efficiency is an added advantage. Exterior steel doors tick all those boxes, in addition to being easy to maintain and affordable. So when it's time to choose a new door for your home, make the smart choice. Choose an exterior steel door.
Why Exterior Steel Doors Are a Smart Choice
was last modified:
January 28th, 2022
by
Recommended