Do Fake Security Signs Keep Your Home Safe?
Whether you're settled in for the night or on vacation, you want to know your home is secure and protected. Many homeowners consider investing in a home security system, but you may hesitate because of the cost.
Some homeowners make it look as though they have a security system by using fake security signs and window decals. If you're a homeowner who's thinking about going down this route, let's look at the benefits and risks for you and your home, along with other security features that can help deter burglars.
The Benefits of Fake Security Signs
Fake security signs offer a few benefits for homeowners. First, they're budget-friendly. You can purchase fake signs online for as little as $10 versus paying a monthly fee for a professionally monitored system. There's also no setup involved—simply place the signs in your yard and any decals on your windows.
Additionally, the signs may convince burglars that you have a home security system, providing you enhanced safety at almost no cost. Many people driving or walking by aren't likely to investigate the sign too closely.
The Risks of Fake Security Signs
While fake security signs are a cheap and quick alternative, they ultimately lack the protection of a real home security system. For one, there's a chance the fake security signs may look fake, especially if they feature a made-up security company that anyone could look up online to verify.
Plus, using a fake security sign may provide a false sense of safety. Should a burglar realize the sign is fake, they may be more likely to assume the home has valuables and break in.
What Does and Doesn't Deter Burglars
The real question is, what does or doesn't deter burglars from breaking into your home? Knowing what burglars look for can help you determine how to protect and secure your home. KTVB surveyed inmates serving time for burglary regarding their break-in habits.
While some burglars said home security signs didn't prevent them from breaking into a home, most said a security alarm going off would. This means those fake security signs wouldn't be helpful in a scenario like this. Large dogs (small dogs were not considered a threat), security cameras, sound from a TV or radio, and a car parked in the driveway were all major deterrents. However, it's important to note that many burglars agreed that security cameras also indicated that the home likely had valuables.
In terms of ideal homes for a burglary, inmates shared that they looked for homes spread out from their neighbors that have tall fences, overgrown trees or bushes, and older window frames or doors that are easy to break. These features all make it easier for burglars to break in undetected.
Options for Protecting Your Home
While there is no way to prevent a break-in from ever happening, there are several small changes you can implement to make your home less attractive to burglars. By understanding what burglars look for and avoid, you can better protect your home.
1. Install a Home Security System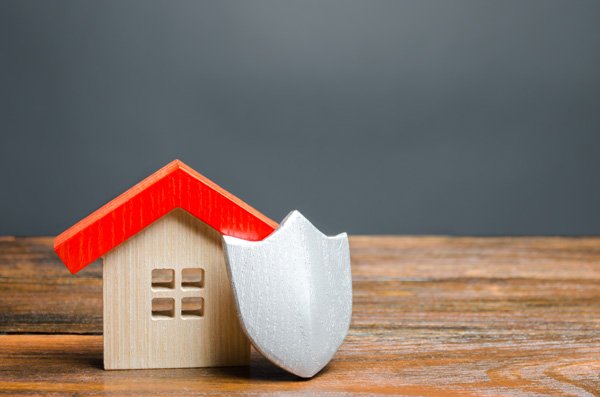 Ultimately, a fake security sign can't beat a real security system. Home systems have come a long way with numerous options on the market, from DIY options to professional monitoring. Along with alerting you to a potential break-in, many also respond to fires, power outages, and flooding.
The best home security systems offer multiple tiers of service depending on your budget and safety preferences. Decide what level of security you need, and then compare home security systems. Keep it simple with smartphone alerts and DIY installation, or invest in paid monitoring for round-the-clock protection.
Read more: Important Tips Regarding Purchasing of Home Alarm Systems
2. Add Window and Door Alarms
Regardless of whether or not you're using a home security system, it's helpful to add window and door alarms to all entrances. Sometimes it's easy to forget to lock a door or window in your home, and these sensors can protect you from any forgetfulness.
Window and door alarms take a few minutes to install and are as little as $10 each (but may require a base to connect them to). Battery-operated and motion-sensing, the alarms feature two pieces (one on your wall and one on your door or window) and will sound when these pieces are no longer snug against each other as the window or door opens.
3. Use a Video Doorbell
According to KTVB's survey, burglars will typically ring the front door before attempting a break in. Take the extra step to secure your home with a smart doorbell.
With a video doorbell, your phone will receive an alert whenever someone rings the doorbell. You can see via video who is at the front door through the connected app. Plus, you can respond through the attached speaker—convincing anyone at the door that you're home. Some doorbells even allow you to record and save footage from the camera.
4. Maintain Your Landscaping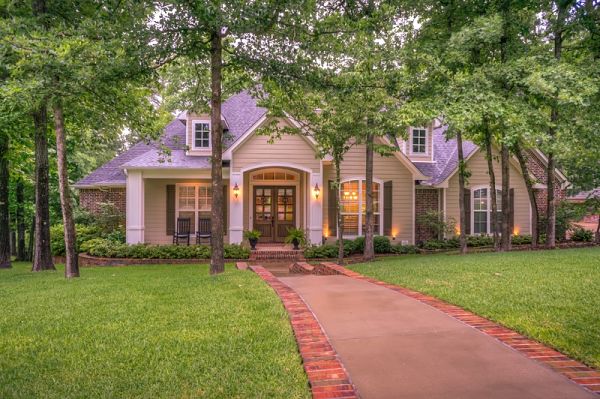 As nice as it is to have privacy, the more hidden your home is, the more attractive it is to burglars. Keep entry points clear and easy to see by regularly trimming bushes and trees, especially those underneath windows. Heavy shrubberies also provide burglars with an easy place to hide, so clear them out on a regular basis.
Remember, the more you can see of your house, the less coverage a burglar has. Along with keeping bushes and trees trimmed, avoid installing tall fences or gates—especially those that completely block off your home from the street.
5. Make It Look Like You're Home
One of the best ways to prevent a burglary is to make your home look occupied. Burglars don't want to risk a run-in, so they're likely to immediately leave the property if they think someone might be home.
As mentioned earlier, a car parked in the driveway is a major deterrent for burglars, as is sound or light. If you have a second car, keep it parked in the driveway. Consider leaving on the radio or television during the day and a few lights at night. You can use timers to automate your home's lights to turn on and off at specific times of the day.
There are a number of simple and quick ways to improve your home's security and feel more protected. Comment with your tips for enhancing the security of your home, or share these suggestions with your homeowner friends.
Read more: 10 simple ways to make home secure infographic
Do Fake Security Signs Keep Your Home Safe?
was last modified:
September 28th, 2022
by
Recommended