As temperatures start to dip and summer tans begin to fade, it is time to start thinking about getting ready for fall, Halloween, and Thanksgiving. If you'll be hosting people at your home or want to give it a festive fall vibe, you might want to think about fall home improvement projects to get your home looking its best.
Fall is also an ideal time to get your property ready to sustain harsher weather that comes in cooler months, with DIY home improvement projects.
Plant or prune trees and shrubs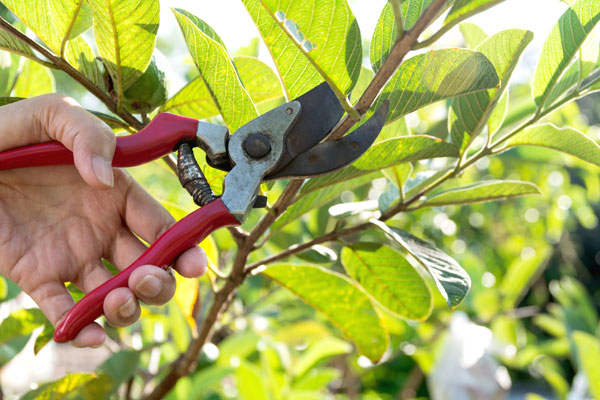 The front of your home is its presentation to the world and one of the best times of year to plant trees and shrubs is fall, after leaf drop. Thinking ahead, trees can also reduce summertime electricity bills by providing shade. If you already have trees and shrubs in your front or backyard, fall is an ideal time to check on their health and trim back any overgrown branches.
Adding a layer of fresh mulch to your front yard can also give it a quick and easy update. If you are thinking about decorating the outside of your home for Halloween with lights or touches, trimming greenery and getting it in shape can be the first step in the process.
Upgrade a bathroom
If you'll be hosting guests in your home for Thanksgiving or other holidays, then fall is a time to think about upgrading a guest bathroom. A fun weekend project can be adding wallpaper to a bathroom or a wall in your kitchen for an upgrade that is fresh and on-trend.
Make sure you go with a moisture-resistant wallpaper and otherwise the sky is the limit for patterns and colors to choose from. You might be surprised by how kitchen and bathroom improvements like adding wallpaper can change the vibe of your home.
Clean gutters and downspouts
Fall is the season for cleaning gutters and downspouts before leaf drop is in full force, and this is a project that can be done yourself in one weekend. Cleaning your gutters is also a critical part of home winterization as clogged, overflowing gutters will run off water into your home's foundation, leading to major problems that could reduce its value.
Weatherstrip doors and window frames
Reducing air leakage in your home is a cost-effective way to make it more energy-efficient and you'll appreciate this in fall as temperatures start to dip. Caulking and weatherstripping are two simple and effective air-sealing techniques that offer quick returns on investment, with caulk generally used for cracks and openings around door and window frames, and weatherstripping used to seal doors and windows that open. With the right tools, you can finish a DIY weatherstripping upgrade on a weekend.
Read more: Eight positive home improvement resolutions
Check plumbing insulation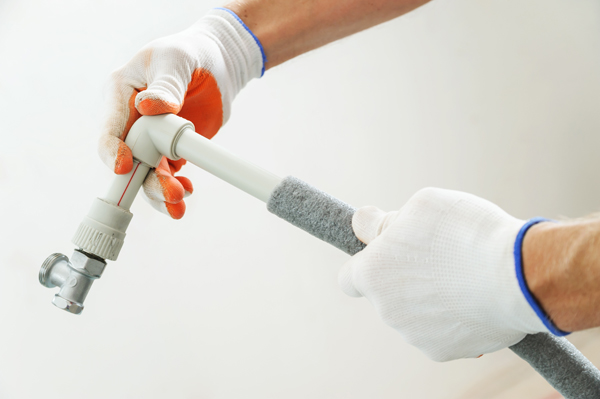 Pipe insulation is another fix that can help you save on energy costs and get your home ready to be a cozy fall and winter sanctuary. For cold water pipes, insulation helps them stay cool. For warm water pipes, insulation will keep the heat in between the water heater and faucet.
Cooler months can be a time to spend more time at home and with these fall projects you can take it up a notch to make it an inviting space for your family and guests.
Read more: Fall home design trends according to top agents
Fall DIY Home Improvement Projects
was last modified:
May 30th, 2022
by
Recommended