With fall just around the corner, it's a good time to pull up your socks (literally too!) and get ready for the changing season. And also ensure that your home is prepared for the cooler months ahead. So, here's a fall home maintenance checklist that will keep your property — both in and out — as perfect as you want it to be before the first frost sets in.
Following this fall home maintenance checklist is easy enough because of the moderate (read pleasant) weather. You can take care of any major home repair projects before the days become shorter and chillier — which may make any outdoor work difficult.
The home maintenance checklist will also ensure that you boost your home's energy efficiency, and prevent any damage from the impending winter storms, snow, cold air, or high winds.
Trust us, following a set home maintenance calendar will make the next few months more pleasant and save you from nasty surprises.
So, here are some fall home maintenance ideas and tips to keep your house running smoothly and efficiently.
Exterior maintenance checklist
Check for any cracks or caulk damage in your house's foundation, especially where masonry meets siding or the pipes and wires enter your house.
Make sure all the windows and door frames are properly sealed to prevent heat from escaping. This is perhaps one of the least expensive maintenance tips, but it can help you save big bucks. This preventive measure helps keep away any water or ice damage. Moreover, critters and insects will not be able to enter your home through the gaps.
Install storm windows and doors. You may want to remove the door screens. Clean them thoroughly, spray with a protective coating, and store them in a dry area.
Inspect the exterior walls for signs of peeling paint or blistering. If you find any, get the repair and exterior paintwork done at the earliest, or else the siding may begin to deteriorate — leading to expensive repairs later on.
Schedule a professional roof inspection. Make sure it's in good shape with no missing or loose roof shingles. Keep in mind that your house roof is the first defense against the elements of nature. A damaged or leaky roof could lead to massive water damage. And, it would end up making your home insulation, drywall, electrical work, plumbing system as well as HVAC system vulnerable.
Remember to clean gutters and downspouts thoroughly. The fallen leaves during the autumn season can clog the rain gutters. These clogged gutters may end up damaging your roof or siding. Or, cause ice dams.
Inspect your pool cover. Replace it if you find any damage.
Check the walkways and driveway for any cracks. You may need to repave or resurface your driveway if found damaged.
Examine all the stairs and railings — making sure they are sturdy.
Read more: What are the best driveway maintenance tips?
Interior maintenance checklist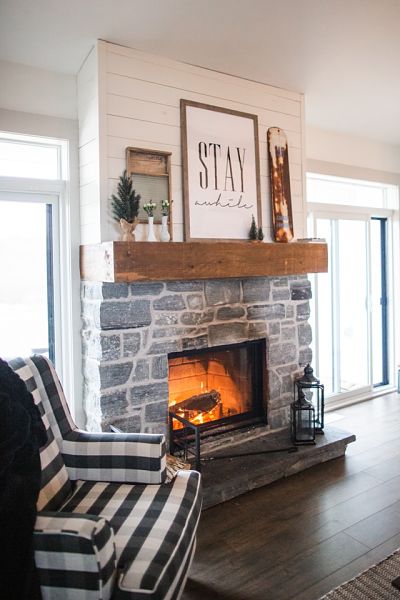 Schedule a home energy audit to assess your home's energy efficiency levels. You may need to make a few home improvements, including upgrading to Energy Star appliances, adding attic insulation, or weatherstripping.
Add weatherstripping around the frames of the windows and doors, especially your garage door and basement windows. It will help boost winter warmth, cut down on drafts, and reduce your energy costs.
Have your HVAC systems checked by a licensed professional. Your heating system will definitely run a lot more efficiently and will last longer. Remember to clean your humidifiers and air conditioners before the heating season starts.
Get your chimney cleaned by an experienced chimney sweep. Make sure there's a chimney cap to prevent critters from crawling into your home.
Ensure your woodstove and fireplace are working properly. Clean the fireplace door and check for any cracks.
Check your home safety devices such as smoke detectors and carbon monoxide detectors. Remember to replace old batteries. Always keep extra batteries handy.
Read more: Importance of electrical maintenance
Lawn, garden, and garage maintenance checklist
Clean and organize your garage. You can use the space to store your garden tools and yard equipment such as lawnmowers and leaf blowers.
Rake the autumn leaves off your lawn. After the leaves have fallen clean, reseed any patchy lawn areas and prune trees as well as shrubs.
Make sure your snow equipment such as snow blowers and snow clearing gear are in working order.
Maintain your lawn by fertilizing it with a high phosphorous mix. This will ensure healthy grass growth in the spring.
Shut off the water supply in all the exterior faucets. Drain and store your garden hoses properly. This can prevent the pipes from freezing.
Read more: Preparing garden for winter
Deck maintenance checklist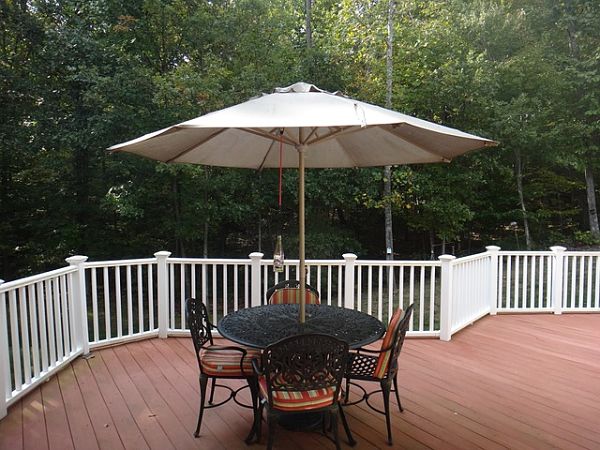 Examine the stairs, handrails, and support on your porch and deck.
Clean and repair your porch and deck furniture. Protect them from the elements with a fitted tarp.
Read more: Easy and useful deck repair steps and maintenance tips
Last thoughts
The bottom line is that there are no shortcuts to taking preventative measures when it comes to home upkeep. Therefore, it's extremely important to prepare your abode for the next couple of months. We assure you that this fall home maintenance checklist will help you prevent costly damage and keep your home up and running.
Read more: Ants in house in winter
Handy fall home maintenance checklist for your property
was last modified:
May 30th, 2022
by
Recommended