6 Essential Family Room Remodeling Ideas
Family rooms or dens are an integral part of the family bonding experience, so it's only natural that your family and you find yourselves spending a lot of time together there. The only place that sees more foot traffic in your home is probably going to be your kitchen. Consider these 6 essential family room remodeling ideas to help you give your favorite room that perfect mix of sophistication and coziness.
1. Choose the correct color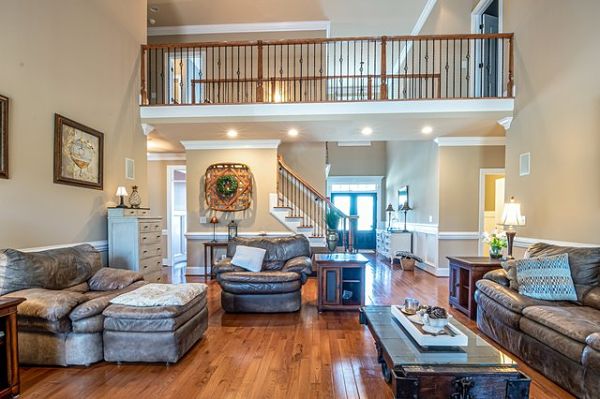 Your family room is an extension of your personality as well as those of your family members. Choose a color that reflects some of that personality.
Neutral colors are best if you want to play it safe since they work with any type of decor. Neutral colors like white, tan, and gray also help with making rooms larger than they actually are.
Family rooms are multi-purpose in every sense of the word. Kids use them for homework, they double up as home offices, gyms, second living rooms, gaming rooms, guest rooms, and more. Paint walls with warm colors like red, browns, oranges and yellows to make the room seem warm, inviting and alive all at the same time.
Consult your interior designers though, because warm colors can get overwhelming if they don't tie in with the furniture, fixtures and other design elements of your family room.
Thinking about family room? Find the best cost for your installation.
If you want a calm and soothing vibe in your family room, then choose a cool color. Shades of lavender, green, blue, and gray will give your space a tranquil atmosphere, while seamlessly complementing darker shades in furniture. Homes that have energetic children, however, would do well to avoid these colors.
Instantly estimate the cost of your remodel...
...or take your time to personalize dozens of choices to transform your house into your dream home.
2. Light it right
You will need multiple lighting options working in tandem to make your family room look its best.
Natural light during the daylight hours is second to none, so make sure your family room design allows for large enough windows.
Recessed lighting will work brilliantly to bring out any architectural design your ceiling may have.
If you have a high ceiling, an ornamental chandelier can be the main source of light.
Pendant lights above your pool table and your bar are an example of form and functionality at their best.
Contemporary family room designs often use a mixture of recessed cans and hanging accent lights to illuminate the room.
Give the seating areas in your family room a warm, cozy feel by using table lamps on coffee tables, while using floor lamps to bring the corners to life.
Read more: Indirect lighting ideas make your home inviting stylish
3. Furnish with finesse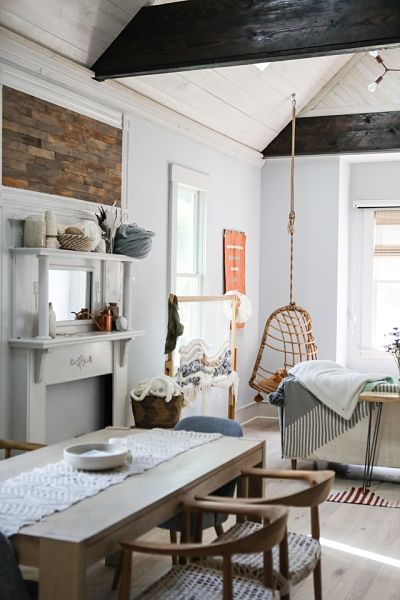 Your family room furniture ought to be a lot more than just functional.
Sure, you will have sofas to seat all of you. Consider adding ottomans and bean bags to make things a little less formal.
You could throw a couple of accent chairs into the mix to liven up the colors in the room.
A colorful seating area rug to relax on would not be amiss either. This would look especially welcoming on a wood floor.
Don't forget to have ample supply of cushions and pillows to get lazy and cozy with.
Sure, you have a dining room in your house. That does not mean the occasional meal won't be eaten in the family room. Add a high table with a couple of chairs for the kids to eat at, so there are no crumbs on the sofa.
A rotating bubble chair next to your fireplace is sure to draw eyeballs while adding a touch of modern design to your family room.
No family room is complete without a bar with high bar stools. Make yours inclusive of the whole family by making a snack bar for the kids a part of the design.
4. Entertainment central
Your family room is going to be the entertainment hub for your family and friends. Here are some things you can add to it to spruce it up.
Pool tables, foosball tables, and dartboards are all timeless classics that every den ought to have.
Board games are also making a comeback, so make sure you have a stock of those, as well as a board game table. Your tabletop could have Snakes and Ladders or a chessboard etched onto it.
Arcade games are also regaining popularity, and while they're expensive, a lot of modern family rooms feature racing games and pinball tables.
5. Must-Have Technology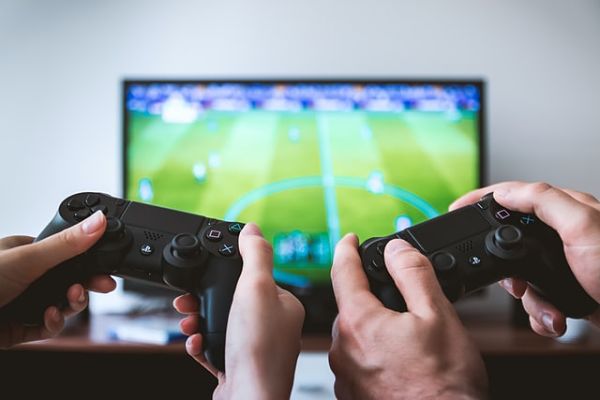 A large flat screen smart TV with a surround home theater sound system should be an integral part of your entertainment center. How else would you watch the game or your kid's favorite Disney movie in style? The Bowers and Wilkins Formation Flex Whole-Home Sound System will hook you up like none other in terms of audio fidelity.
Sony's Playstation 5 is due to be released by the end of this year, as is the Xbox Series X. Either of those would be a great addition to your entertainment system.
Control every part of your family room, including your entertainment system, the lights and more using the Sevenhugs Smart Remote X.
Your family room is about cherishing the great memories with your family and making new ones. Display your family's favorite pictures using the Lenovo Smart-Frame Wall Mounted Photo Display. This 21-inch screen is integrated with Google Photos, so you never have to print photographs again.
6. Easy Extras
Here are a few extra family room ideas that you can easily incorporate into your new living space.
If your family has young children, make bright colors and patterns a part of your family room design to add the playful energy that represents them.
A beautiful fireplace mantle must never go unused. If your family room has one, make it a display space for art, trophies, and more.
If you're bored of the regular white walls, incorporate textured walls in earthy colors to make your family room look warm and welcoming.
Contrasts work beautifully sometimes. If you're choosing a dark and somber color for your walls, choose bright furniture to complement it.
Two-tone walls are another simple and effective way to add a pop of color to your family room.
Libraries are a great addition to any family room. Use your shelves to make a private library that your children and you can enjoy. Add a study table with reading lamps to create the right ambiance. This space could also double as a home office when needed.
Plan your family room properly with our estimator tool.
Consider vertical storage bins to tuck away blankets and board games unobtrusively.
Nothing is more vibrant than bringing in the outdoors in. One of the simplest family room decorating ideas to add color and breathe some extra life into living spaces is to add potted indoor plants to your home decor. 
Remember to maintain a sense of continuity with the design elements incorporated in the rest of your home.
And finally, remember that the more interest you take in picking the different elements of your family room, the more it will be a reflection of yours and your family's personality. Sure, leave the heavy lifting to the experts. But remember that a lot of them are out to earn commissions from their affiliated vendors and might not always have your keen eye for details.
Read more: Your questions on home insurance after remodel, answered!
6 Essential Family Room Remodeling Ideas
was last modified:
January 26th, 2023
by
Recommended