Family Room vs Living Room: What Are the Differences?
Both the living room and the family room are key areas of a modern household for all the family members. They are both private, but also welcoming and designed to entertain guests. However, an important question remains: family room vs living room — what is the difference?
There are differences between the two, both in terms of how they are used and in terms of the design. Before getting into the design, it's important to know which one you're trying to create. Do keep in mind that if you have both the rooms in a house, they should feel like an integrated part of it.
We love to invite our guests to the heart of our homes. No wonder, for most homeowners, there's a real need to make space in the house productive. Turning a formal living room into a second family room comes very naturally to us.
Are you confused about what exactly is the family room as compared to a living room? Let's explore a few vital differences between the two.
The location
The main difference between a family room and a living room comes from its location within the house. The location also determines how big the room will be and how it can be used. For those with an open floor plan, this decision matters less, but it still affects the functionality of the room.
Plan your family room properly with our estimator tool.
A living room is usually the main room, typically at the front of the house. It is the first space the guests see when they enter your home. The family room doesn't have to be that prominent or a front room necessarily. It's usually adjacent to the kitchen or next to the dining room (via just one door).
Instantly estimate the cost of your remodel...
...or take your time to personalize dozens of choices to transform your house into your dream home.
Read more: Great Room vs Living Room: Understanding the Differences
Entertainment
It sometimes isn't easy to distinguish between the living room and the family room, but the item to really make a difference is usually an entertainment center.
Living rooms may have entertainment units such as a TV or a stereo system, but the family room is the place to really go all out in terms of entertainment. Watching tv or playing games with close friends and family on a daily basis usually happens here.
Family rooms can also include game consoles or even a few arcade games that the whole family can enjoy. Once this is installed, there's no reason not to find the largest screen and the coziest of seats possible. We love the idea of wingback chairs in this area.
Generally speaking, with family rooms, there's less of a concern about the interior design and the polished look which is usually created in the living room.
Read more: Creating a Modern Living Room for the Whole Family to Enjoy
Formal or casual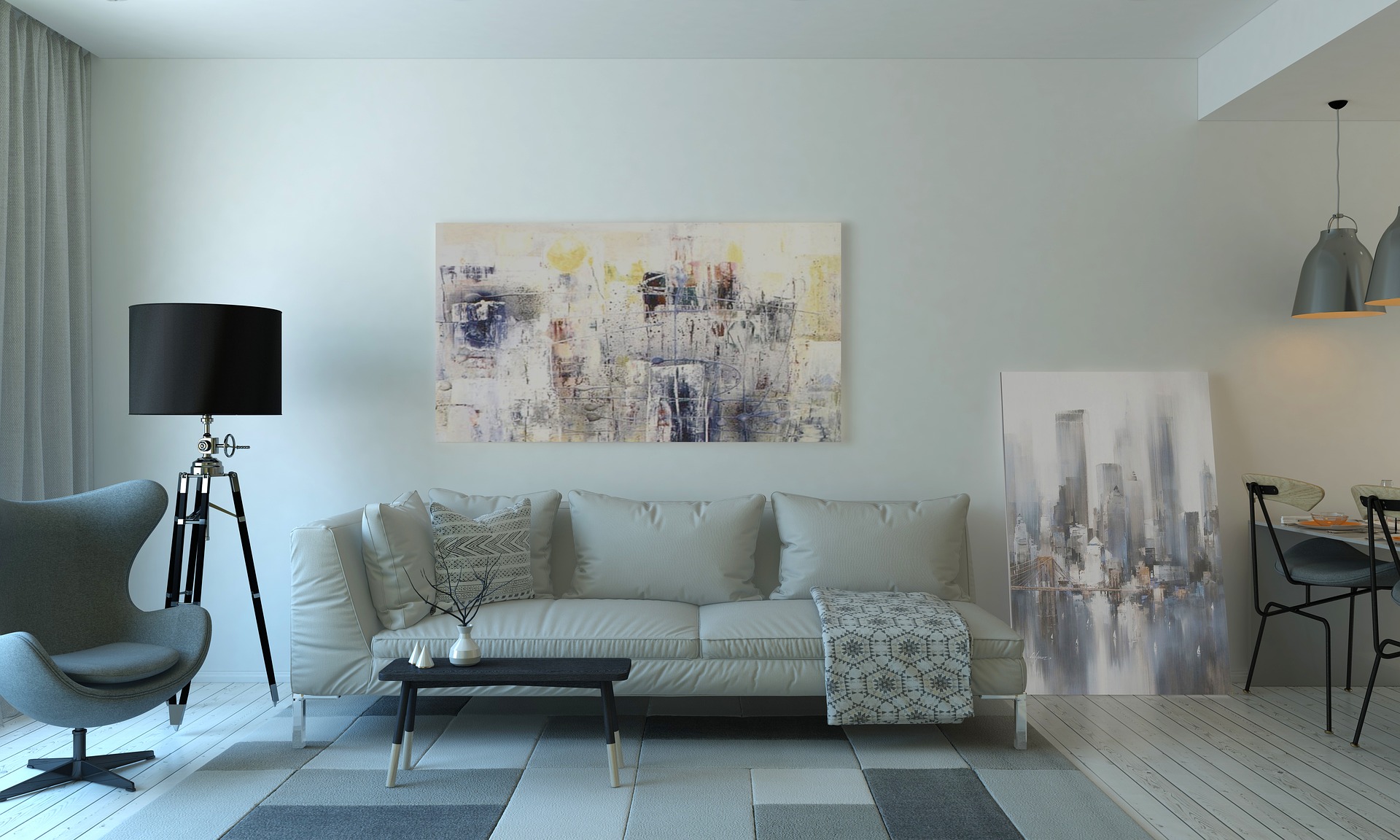 There are no clear rules as to choosing between a casual and a formal look for both the living room and the family room. However, with a living room, there needs to be more of a theme. That means that, once you decide on the type of furniture for the room, you can't add something that doesn't really fit in.
With family rooms, there are much fewer restrictions. For instance, office chairs can be used (perhaps from your home office) for a board game table without anyone noticing or objecting.
Get the best estimate for family room with our estimator tool.
Décor
Since the two rooms can look and feel so similar, the décor can be used to make a distinction between the two. It's a subtle thing but if it's done correctly, small pieces of furniture and art can signal how the room is used and how you want to present it.
The living room should have more of a classic look. This doesn't mean that it has to be uninviting or serious, but if you want to separate the living room from the rest of the home, you should add some brass details or some steamed wood furniture.
Living rooms and family rooms are similar in their use and design. Both can function as common areas or great rooms where you entertain your friends and family.
However, there are small details that can be added and make the difference between the two. For most homes, living rooms should be more carefully decorated and more presentable, while family rooms can be warm and cozy.
Read more: How to choose living room paint colors
Family Room vs Living Room: What Are the Differences?
was last modified:
August 29th, 2022
by
Recommended