Fence maintenance tips every homeowner should know
The white picket fence is among the most romanticized accessories. How many times haven't we read about "a small house with a white picket fence and a bunch of kids or dogs or both" as the ideal way to live?
Whether you have a split rail fence, a picket fence, or a privacy fence, one can't deny the obvious benefits of having a fence around your home. It makes the yard more secure for your children and your pets. It gives you more privacy from those pesky neighbors. And if it's well maintained, it is bound to add to the curb appeal of your property.
Wooden fences have a lifespan of between 10 and 15 years. However, with proper maintenance and the right care, you could extend that to 20 years or more. So whether you already have a fence or are planning on investing in one, read on for wood fence maintenance tips every homeowner should know to keep your fence looking great for decades.
Before you buy the fence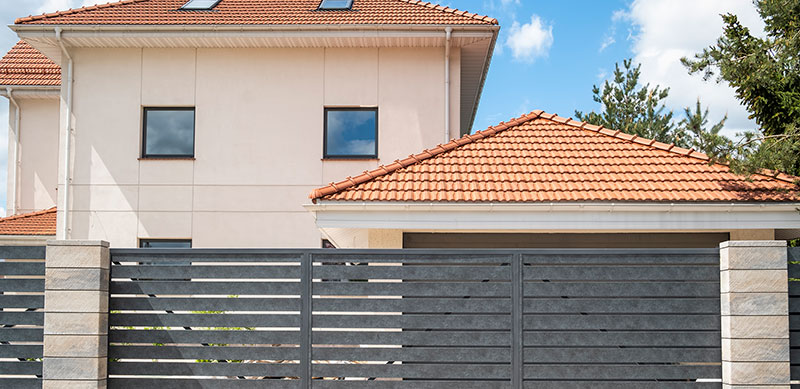 Planning for and caring for your fence ought to ideally start before getting your wood fence installed. Among all the fencing materials you will need to purchase, none is more important than choosing the right type of wood.
Choose a wood like the Western red cedar or redwood because they are more capable of resisting decay. However, depending on where you live, shop around for other local woods that may be as or more resistant to rot and decay.
Fence posts are always in contact with the ground, and because of this, they are more prone to come into contact with insects as well as moisture. This causes the wood to rot faster.
However, this can be prevented by choosing pressure-treated wood. When wood is pressure treated, it is infused with chemicals that make it insect and water repellant.
This, however, is not necessary for your fence pickets, since they are horizontal and above the ground at all times.
When your new wood fence is installed, do not paint it or stain it for the first year. This is because it takes that long for the chemicals added to the wood for pressure treating it and for the wood itself to dry out. If you paint it too soon, you seal in that moisture, and you risk damaging the wood by making it more susceptible to rot and decay.
Yearly maintenance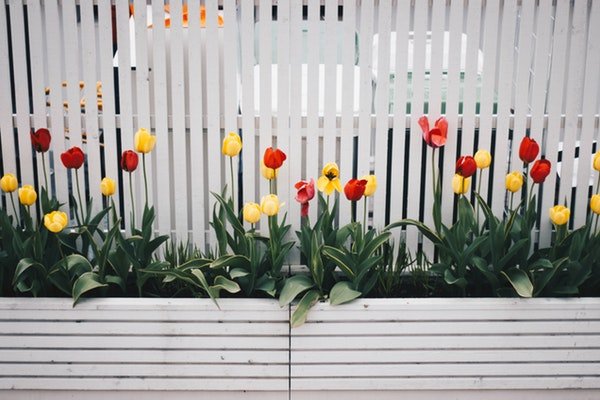 Just because you choose pressure-treated wood does not mean your fence is maintenance-free. Here is a list of yearly maintenance tasks you ought to adhere to. Time to break out the elbow grease!
Walk around the perimeter of your yard and carefully check your fence for signs or rot and decay.
Be sure to hammer in loose nails, replace broken boards and tighten loose screws.
Secure any posts that may be leaning.
If any of the posts are broken, replace them immediately.
Wood that shows signs of chipping, cracking or splitting should be sealed with a waterproof wood glue.
Make sure your garden sprinklers are not pointed at the fence to reduce chances of rot or decay.
Try and avoid growing creepers or plants on or close to the fence that may add to weight on the posts and make them unstable.
Ensure your yard drainage system is efficient to avoid pooling around the fence posts.
Cleaning, staining or painting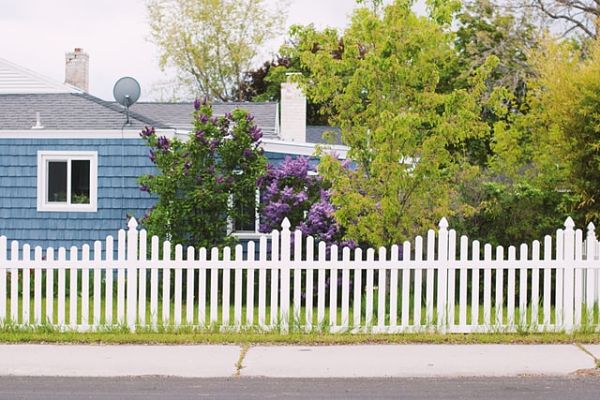 While your yearly maintenance includes making repairs and replacements, you will need to clean your fence once every 3-5 years.
Scrape off peeling paint and moss that may be on the wood.
Once you have scraped off enough to see new wood, wash the fence with a pressure washer.
Mold spores are more difficult to get rid of. Make a solution of 20% vinegar and 80% mild detergent. Spray this on the fence and let it rest for an hour before washing it off.
Recoat the fence with a UV inhibiting, water repellant latex paint or an oil based stain.
Read more: Why is my invisible fence beeping
Fence maintenance tips every homeowner should know
was last modified:
October 14th, 2022
by
Recommended