How good is fiber cement board for your siding?
Fiber cement board as a house siding material has somehow revolutionized the construction industry. The fiber cement panels offer the best of many worlds — the textured, grainy look of real wood shiplap siding, fire resistance quality, and the ability to be painted in a myriad of colors, unlike vinyl siding. Additionally, it's considered safe, unlike asbestos cement siding.
And, there's more good news. Fiber cement siding offers a high resale value along with a high aesthetic appeal. No wonder, fiber cement board is a great option for siding your home.
What exactly are fiber cement boards?
Fiber cement boards are durable, long-lasting, and low-maintenance siding materials that are used to cover the exterior of both residential houses as well as commercial buildings. These semi-rigid boards provide good protection and flexibility.
The panels are made using cellulose fibers, Portland cement, sand, water, and other additives which together make them long-lasting and durable. Keep in mind that the exact composition changes depending on the manufacturer.
If you want to keep your fiber cement products eco-friendly, it's best to choose a composition that contains a large percentage of wood fiber from industrial waste. Also, fly ash is more eco-friendly than Portland cement. And, you should use low VOC paints, primers, and other sealants as sustainable options.
Read more: Home siding maintenance tips for different siding types
What is cement fiberboard used for?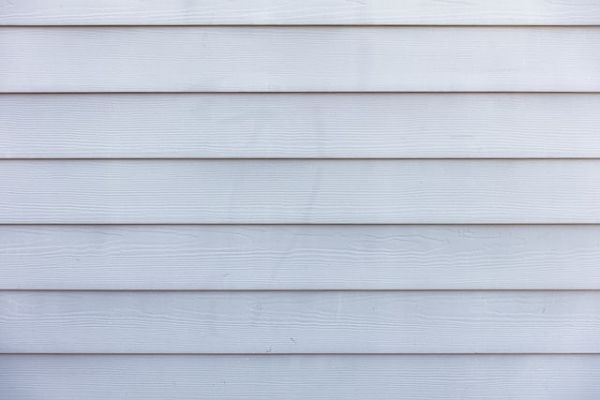 Fiber cement boards are affixed to the exterior of a house or any other structure as siding. As mentioned, it mimics masonry or wood, withstands wear-and-tear like concrete, and helps your home deal with some of the harshest elements of the environment.
In fact, this type of home siding requires minimal upkeep, is rot-proof, fire-proof, and termite-proof!
With the right kind of color and design, these boards can be customized to look like painted wood clapboards, shingles, stone, or even brick siding. The best part is, fiber cement board siding costs much less than all these other materials. No wonder, newer and newer homes are utilizing this siding product. Today, many architects insist on using such a siding to bring down the home remodeling costs — without compromising aesthetics.
How much does fiber-cement siding cost?
The material cost of fiber cement board siding is anywhere between 70 cents to $5.25 per square foot. Shingles cost approximately $2 to $8. Keep in mind that the total pricing depends on the finish you require, the size of the house, and your location.
Is fiber cement sheeting waterproof?
Fiber cement cladding is water-resistant, not waterproof on its own. That is to say, it's not affected by exposure to water. And, it certainly won't disintegrate. You can always waterproof your fiber cement boards with the help of membrane waterproofing treatment.
Do termites eat fiber cement?
Fiber cement siding is termite-proof. The presence of cement, in the wood pulp, makes it difficult for pests to chew through the boards. Basically, the termites are unable to access the wood part.
Read more: Cedar bevel siding
Pros and cons of fiber cement board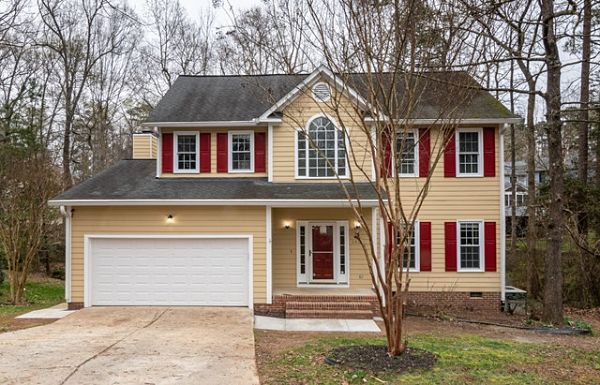 Fiber cement board siding is one of the best sidings to protect the exterior of a home. But, like every building material, it has both advantages as well as disadvantages. It's a good idea to weigh all your options before making an informed decision regarding whether to invest in fiber cement siding or not.
Pros
Fiber cement board is a durable and long-lasting siding material. It can withstand harsh weather — protecting your home from cold, wind, hail, and rain damage. In fact, it can withstand hurricane-level storms too.
Another plus point is that the material is not flammable. Since fire damage is one of the biggest worries of homeowners, installing fiber cement is one of the best choices.
Fiber cement boards can look like wood planks or wood shingles — at a much lesser cost. Moreover, this type of siding is available in a variety of paint colors.
Fiberboard cement siding offers good protection from insects, rotting, and mold or mildew. Especially in the area between the outside and interior walls. This also helps to lessen the presence of allergens within the home.
Read more: Sip panels cost
Cons
Fiber cement board installation is a costly process due to the high labor costs. In fact, the installation cost can be two to three times more than aluminum or vinyl siding.
Investing in fiber cement siding is not a good idea if you're planning to sell your house within the next five years.
Fiber cement siding needs repainting after a few years, unlike vinyl or aluminum siding.  
Read more: Board and batten siding
Last thoughts
There's something quite interesting about fiber cement board siding. It can resemble wood grain, brick, or even stucco depending on your siding ideas. This durable siding material looks good, is fire resistant, low-maintenance, and offers a high resale value.
Read more: Best House Siding Financing For Good & Bad Credit
How good is fiber cement board for your siding?
was last modified:
May 26th, 2022
by
Recommended