Finishing Touches to Make Your New House a Home
You might have picked your new home for its light, or potential, or because you're looking for somewhere where your family can grow, but for whatever the reason this house is it. Moving in has come and gone, and you've repainted with colors you want to live with. The furniture is unpacked, and the house is starting to feel like the place you can live, love and make plans.
But something isn't right. We all know about entering a room and feeling that something is missing, and but what it is right now is out of reach… If you feel like this in your new house, here are some finishing touches that can lend a sense of final completion, and make your house a home!
Indoor Plants
Plants are a wonderful thing for a home. They bring a little of the outdoors in, which is rejuvenating and restorative, especially if you live in an urban area. Plants offer some of the peace of the forest, without you having to go on a trek. Even more than their aesthetic value, indoor plants help to purify the air, which has can improve your sense of wellbeing and mood!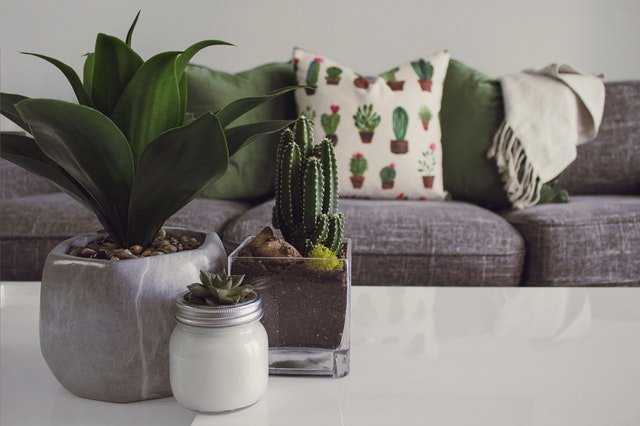 There are plenty of plants which require very little care but improve the appearance of your home immensely. Two solid options are the Boston fern and the heart-leaf plant, which thrive even in low-light conditions.
Art
Art adds a sense of sophistication to a home. There are plenty of places to buy wall art, but to make your home stand out you should explore your interests and passions. If you're a music fan, a framed vintage poster of your favorite band or singer is really rock 'n' roll.
A good idea is to go to flea markets, where you can find unique framed paintings, and unique objects from around the world, like traditional ritual masks and quirky sculptures. Older artwork combined with modern interiors makes for a home both cool and classy.
Family photographs are wall art too! Vintage photographs are great for decorating a home because they remind you of those you love the most- and are really chic. If you don't have vintage photographs, any photographs of friends and family will warm your heart and brighten your walls. If you have kids, studies have shown lots of photographs of them in the home can foreground their self-esteem and preserve it into adulthood!
Lamps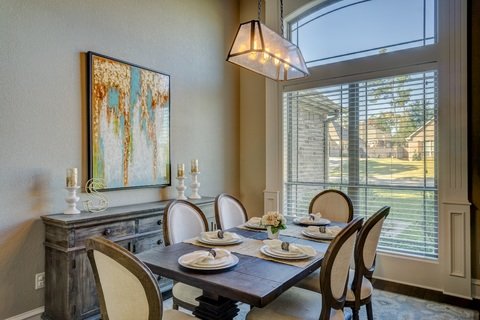 Lamps are great for every room in the house you want to relax in. Often the main light in a room can be abrasive even with a lampshade. Lamps provide a softer glow, and even with only three or four lamps you can guarantee your room is well lit even on the darkest nights.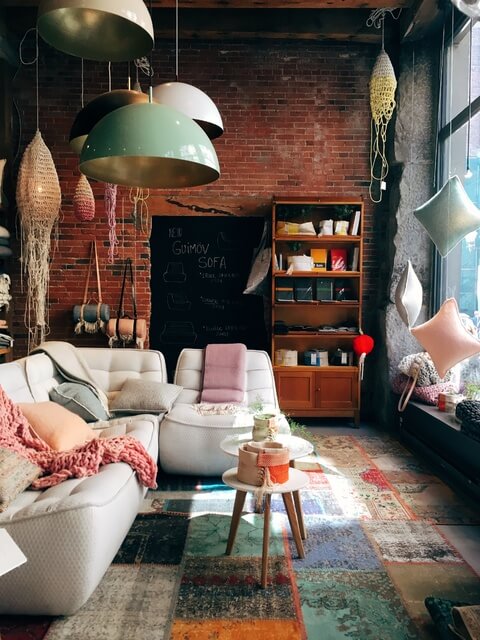 It's good to choose lamps of different sizes and styles because too much uniformity can make a house look like a hotel – not a place you live and are comfortable. Have one or two tall lamps on the floor, and a few smaller lamps on tables, for a nice mix that's quirky and warming. A good lamp with a soft glow produces a feeling of relaxation while it illuminates.
Upholstery
Curtains, rugs, throws, more rugs, more throws, cushions upon cushions.
Upholstery is one of the best methods of making a house homely. Fabric decoration lends a lusciousness to your home, a certain cosy richness that at the end of a hard day will allow you to recline and breathe a deep sigh of relief. Ah, I'm home.
Vintage tapestry, embroidery, and anything hand-weaved really lend a home a positive atmosphere, because those items are one-off pieces that are really special and were made with love. Even better, upholstery literally warms the home on colder nights.
Protect your Furnishings
Once your home is looking like you want it, a really important part of the finishing process is to protect your furnishings. Wood of all kinds, from furniture to wood flooring, is susceptible to sun damage, so you should consider treatments that can protect your home's wood.
Hardwood flooring, bamboo, laminate, marble, and tiles are all susceptible to scratching, which is a small detail which can really impact on the appearance of your home overall. Using an adjustable felt pad such as those provided at furniturebuffers.com to affix on the legs of your furniture stops this issue happening.
Hopefully, these tips will help you feel at home in your new house! Enjoy decorating!
Finishing Touches to Make Your New House a Home
was last modified:
May 17th, 2022
by
Recommended