Great rooms may not get their name from being awesome – the moniker comes from their function, combining the traditional roles of multiple areas into one space (living room, dining room, study). These five spaces live up to the name in terms of function, and because they're so good looking. Treat your eyes to these fabulous photos, and discover some design inspiration for your own great room.
From the bright rug to the brighter section of this oversized sofa, there's nothing mellow about the yellow in this great room. We love the sunny feel of this space, and applaud the lamp selections in the living and dining areas. The partial wall helps section off the living area, and there's plenty of room for a sun-filled afternoon nap with this inviting sofa and nearby windows.
Subdued hues meet bright pops of color in this great room. The dining table's placement near the windows makes moonlit dinners and sun-filled breakfasts easy. The firewood-specific cutout in the wall makes for an intriguing focal point, and the large white cabinet takes care of clutter.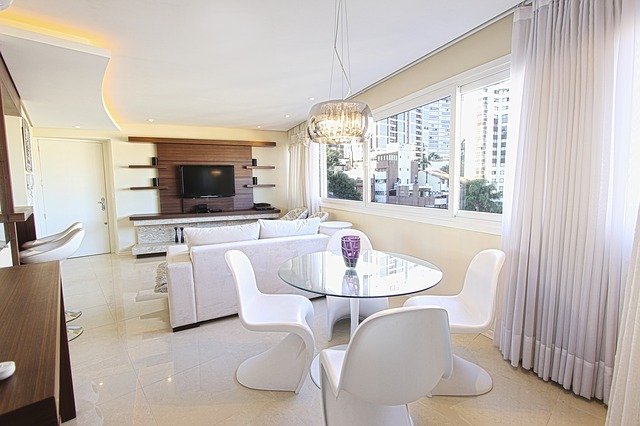 Pixabay
It's difficult to image a space that could be better set up for conversation than this great room. The sofa's orientation toward the kitchen/dining area allows party hosts to finish prepping snacks without missing a minute of the chatter going on in the living area. Stark white and warm wood combine to create a modern, welcoming vibe, and repeating these themes in the kitchen and living areas adds a sense of continuity and cohesiveness to the space.
Fun furniture shapes, wood beams, and hanging pendant lamps make this great room a true showstopper. With multiple areas to lounge, an area to dine, and windows aplenty, you'll likely have a difficult time getting guests to leave a room like this.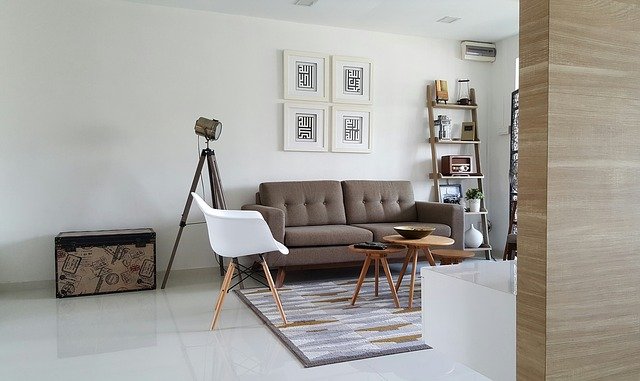 Pixabay
This great room uses its furniture arrangement to clearly define the purpose of different areas (note how the sofa creates a boundary for the living area). Brick and steel manage to feel extra cozy in this space, where whimsy is more than welcome. We especially love the eclectic mix of throw pillows and bright dining table.
Read more: Great Room vs Living Room: Understanding the Differences
Five Great Rooms that Live Up to Their Name
was last modified:
May 10th, 2022
by
Recommended