If "simplicity" and "functionality" are two words you associate with your dream kitchen, Scandinavian design may be exactly what you seek. This style is a favorite of those with a penchant for natural materials and minimalist (but not dull) design. The subtleties and quiet elegance of this decorative style, have seduced the world. Its luminous interiors, warm functionality and clutter free environments, have made the globe obsess over Scandinavian interiors. And with good reason.
It is in the kitchen where we can fully appreciate the perfect blend of simplicity and efficiency that Scandinavian interiors are known for. Here are some key traits of Scandinavian kitchen design, so you can bring the nordic magic home!
Scandinavian white magic.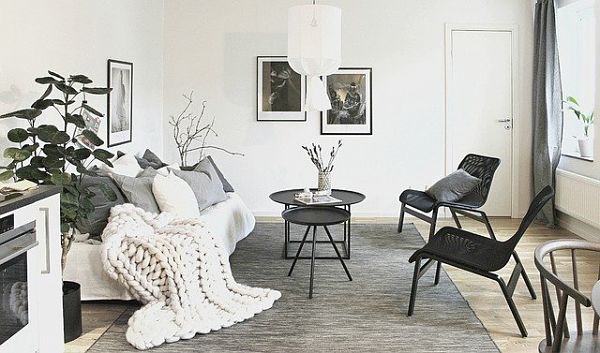 Luminous, clean white is Scandinavian design at its best. The story says that this decorative style was born out of the need to escape the harsh and gloomy winters. In their quest to light up their lives, these nordic design heroes chose white as their banner. And their choice was impeccable. White reflects natural light, giving way to airy interiors and visual continuity. Making spaces brighter and of course, lighter. We have seen Scandinavian design evolve and adopt darker palettes under its wing. But perhaps white is always the wisest choice. So if you're thinking of a Scandinavian kitchen, think white magic.
Nothing says "beautiful simplicity" like a white wall. White tile also provides an elegant, understated look. Adding an interesting pattern to the tiles and backsplash will add geometric, orderly visual point If you're afraid of your kitchen looking a bit too clinical, fear not. The natural materials and warmth that is characteristic of Scandinavian design will leave your kitchen looking clean and beautifully simple. Not at all like an operating room.
Look for Natural Materials.
The use of natural materials and textures are what gives Scandinavian kitchens their welcoming warmth. These elements are extremely important, because they keep the space feeling livable and cozy, despite the frugality and minimal ornamentation that are inherent to Scandinavian interiors. Wooden floors and furniture are favorites of this decorative style. A crafted, traditional wooden table with elegant chairs are perfect invites to enjoy a kitchen with subdued hues.
Color Palette is Important.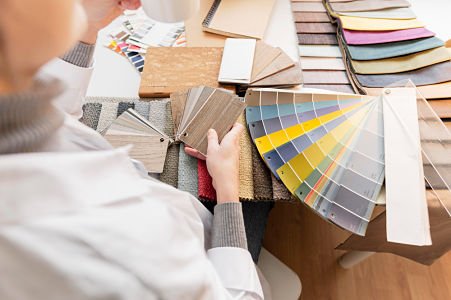 If you're after a Scandinavian look for your kitchen, ponder your color palette. Pale greys, whites, warm wood tones, and light, neutral shades are emphasized with touches of black in many Scandinavian designs. Hints of color are becoming more and more popular, but the preferred color palette naturally gravitates towards neutrals. The reason behind this is that neutrals tend to create less visual fragmentation, and they capture light better. Lighting is fundamental in Scandinavian kitchens. Pendant lamps that don't overcrowd the floor are fundamental in these style. Kitchen lighting is a particularly complex subject because of all the activities and chores you have to consider. Accent and general lighting need to be clearly thought of so you get the lighting of the space spot on.
Keep it Functional.
When trying to recreate Scandinavian interiors, always remember that organization and function are the core of this style. Open shelves are generally used for Scandinavian kitchens, but if you're not the orderly type, perhaps you'd do better choosing closed cabinets. Keeping a clutter-free kitchen is a challenge for most of us. Kitchens are the new headquarters of the modern family, keeping them tidy and neat is not always easy. So adapt the style accordingly. Smart organizational solutions are synonyms of Scandinavia kitchen design. think simplicity and efficiency.
Sure, you want your kitchen to look pristine, and it doesn't hurt if guests comment on your eye-catching space while you're busy preparing for a dinner party. However, a kitchen is arguably one of the most important rooms in the house to think about in terms of functionality, and this is a key to Scandinavian design. Focus on making your kitchen a livable space.
Think Clean Lines.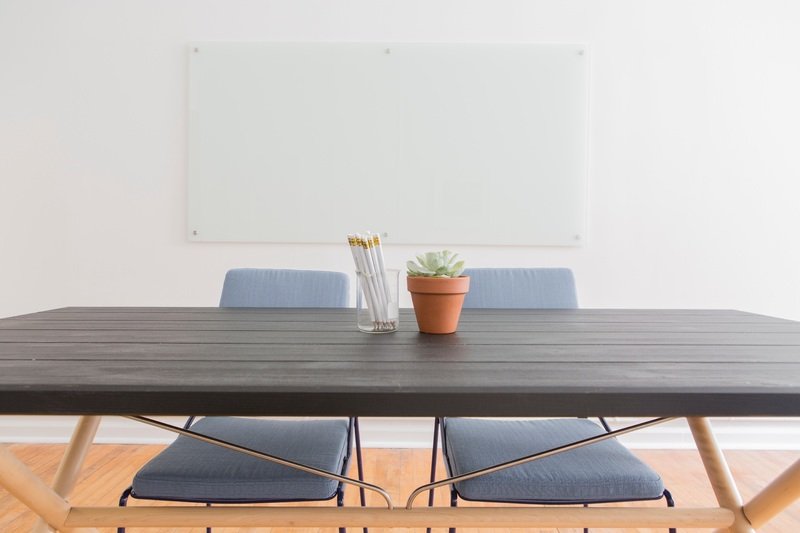 Ornate patterns and opulent pieces aren't what this style is about. Famous Scandinavian pieces like Arne Jacobsen's Egg chair are interesting and eye-catching, while staying true to the style's emphasis on clean lines and simplicity. Interesting tile patterns, can liven up the space. Hexagonal white tiles as a kitchen backsplash can certainly be eye-catching without overpowering the feeling of simple elegance. Scandinavian interiors speak of moderation. This doesn't mean they're boring though. It is in the perfect balance of all these pieces that Scandinavian kitchens get the final and solid WOW.
Five Keys to Scandinavian Kitchen Design
was last modified:
September 14th, 2022
by
Recommended