Is a flat fee better than a commission-based payment?
A good real estate agent may be invaluable during buying or selling a home but that service comes at a cost. Realtors usually charge a hefty commission to help close the deal. What if you do not want to pay this commission? The good news is that there's an alternative: a flat-fee model. 
Here, the listing agent charges a fixed rate for their services instead of a commission-based payment. The flat-fee payment model can help you save a considerable amount of money. Let's see how.
What is a flat fee, in real estate?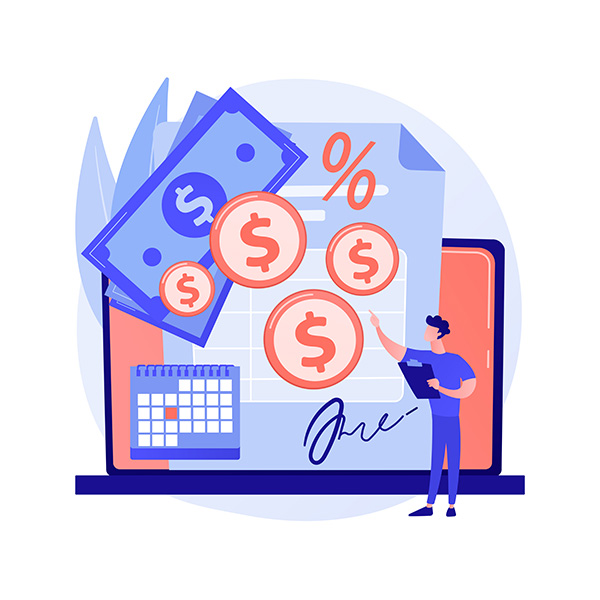 A flat fee is a predetermined cost that homeowners pay to have their homes listed for sale. This is as opposed to a commission based on the percentage of the final selling price. When using a flat-fee arrangement, the payment amount remains constant regardless of the actual selling price of the home. For instance, instead of charging a commission on a home sale, the agent may charge a flat fee of $5,000. Regardless of the final sale price, the seller will pay the agent the fixed amount.
What is the difference between a fixed fee and a flat fee?
A fixed fee covers a variety of issues, such as when a law firm accepts a predetermined sum to deal with all EEOC complaints against a company within a given time limit. A flat fee, sometimes known as a "flat rate," on the other hand, includes all costs related to a particular matter or task such as a real estate transaction.
What is the average commission paid to a realtor?
The typical range for a real estate commission is 5 to 6 percent of the sale price of a home. This commission is divided equally between the seller's agent and the buyer's agent. For instance, in a $300,000 sale, each agent would receive 3 percent, totaling $9,000 for each.
How's a flat fee model different from a commission-based payment?
The primary distinction between a commission-based transaction and a flat-fee one lies in the payment structure for agents or real estate brokers. In a commission-based transaction, the agent receives a percentage of the final sale price as payment. However, in a flat-fee agreement, the agent is paid a fixed amount regardless of whether the home sells for a higher or lower price.
Another approach to selling a home is called a flat-fee MLS listing. This option involves the home seller purchasing a "listing plan" from a flat-fee agent. In exchange, the agent lists the home on the local multiple listing service (MLS), which typically aggregates listings on real estate search websites. However, the agent usually does not offer additional services.
What are the pros and cons of a flat-fee payment model?
It's important to understand the advantages and disadvantages of paying a flat fee instead of a commission to the realtor. Once you do that, you can decide which one makes the most financial sense to you.
Advantages
The seller knows the upfront costs: Flat fees are set and typically specified in written form within a listing agreement. They remain constant and do not fluctuate depending on the selling price of your home. Opting for a flat fee structure provides you, the seller, with a clear understanding of the exact amount you will be charged prior to the closing process.
The arrangement may save money: Since there's no monetary connection between the fee and the final sale price, it can be more cost-effective. In many instances, flat fees result in savings as they often turn out to be lower than the commission. Usually, a flat fee is between $3,000 and $5,000, while agent commissions typically charge anywhere from 5 to 6 percent of the sale price. Suppose the home sale price is $375,700, a 6 percent commission would exceed $22,000, which is significantly higher than a flat fee.
Gives the seller more control: When utilizing the services of a flat-fee company to sell your house, you have the autonomy to determine the home's price. Similarly to a for-sale-by-owner scenario, you retain authority over scheduling showings and managing price negotiations. This option may be more appealing to individuals who prefer not to delegate these responsibilities to a real estate agent.
Disadvantages
It gives the seller limited options: Real estate agents who operate on a fixed fee arrangement might not offer a great service compared to those who work on a commission basis. Certain agents might only list your property on the local MLS without providing additional services. The agent may not have sufficient financial leeway to hire a photographer, organize open houses, or create video tours.
It may mean less incentive for the agent to close the sale at a good price: When taking this route, sellers can evade paying a high commission. However, they may also compromise their profits since the agent lacks the motivation to secure the highest possible price for the seller.
It means potential liabilities for the seller: Choosing a flat-fee listing typically entails taking on a significant amount of responsibility without the guidance of a professional. This entails handling various tasks independently, including the completion of all the necessary paperwork involved in a real estate sale, such as seller's disclosures. Mistakes in filling out any of these documents could potentially result in negative repercussions.
Does it make sense to utilize a flat-fee model?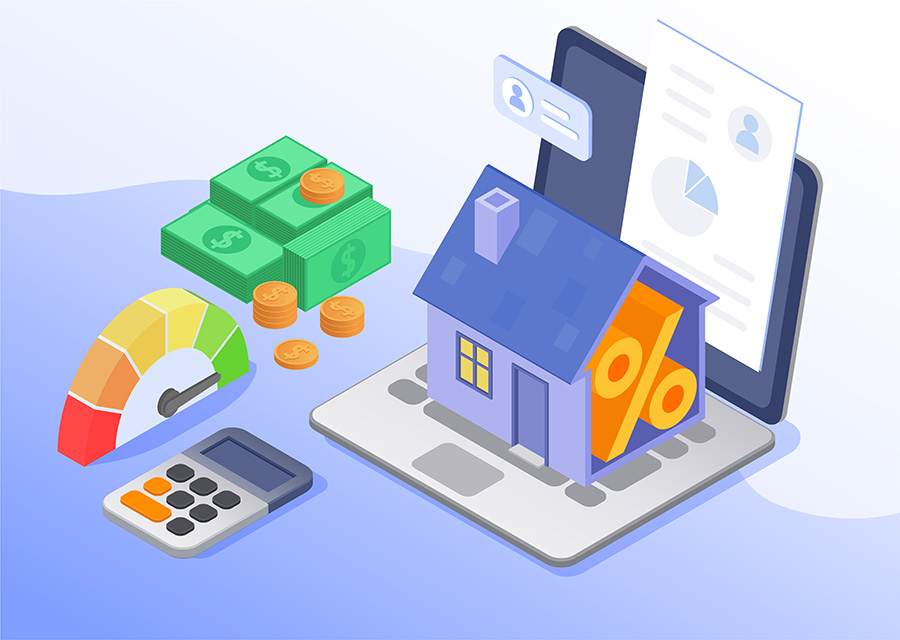 If you're considering the idea of selling your home for a fixed fee, there are several flat fee companies available. Having said that, while opting for a traditional real estate agent could be a pricey option due to the agent commission fees involved, it gives you much more in return. You can expect a comprehensive package of services, personalized attention, and expert guidance, all of which can assist you in achieving the highest possible selling price for your home.
That is to say, a flat-fee agent may not provide the same level of service. And, the final sale price might not be as high as it would be with a traditional home sale.
According to a 2022 study by the National Association of Realtors a typical agent-led transaction is much more profitable for a seller than a sale without an agent's assistance.
FAQs
What is the process for listing a property on the MLS?
Conduct research to find reputable MLS Listing services in your area.
Choose and purchase a suitable MLS listing plan.
Provide all necessary details about your property.
Include professional photographs when submitting your listing.
Sign the listing agreement.
Review the draft listing and get it listed on the MLS.
Keep in mind that the MLS is only accessible to licensed real estate agents. Without an agent, it is impossible to list a property on the MLS.
How much does listing on an MLS cost?
In order to access a local market's multiple listing service (MLS), usually a real estate license is necessary. In a typical sale, your listing agent will handle the task of listing your home on the MLS. The cost of this service can vary from $99 to several hundred dollars or even more.
Is hiring a flat-fee real estate company a good idea?
Flat-fee companies are legitimate and can save the home seller money by listing their home on the market for a fixed payment. However, such companies generally provide less service than a commission-based agent.
What is an example of a flat fee?
A flat fee amount does not change according to the final price of the property. For example, for a $500,000 sale, the agent receiving a 3 percent commission would make $15,000. On the other hand, in a flat-fee agreement, the agent would receive the same fee even if the home sold for more money than anticipated.
How do agents calculate flat fees?
There are several approaches to determining flat rate pricing. The prevailing technique involves taking the average cost of a specific service and subsequently multiplying it by a fixed rate.
What does a 5% flat fee mean?
Sometimes, agents charge a flat rate percentage to process the real estate transaction. This could be anywhere from 1% to 5% depending on the terms and conditions set.
Is a flat fee better than a commission-based payment?
was last modified:
May 18th, 2023
by
Recommended