We've all seen garden sheds, and a lot of us either already have one or are thinking of getting one. Garden sheds used to be where you dump your gardening tools and fertilizer sacks. However, these quaint little structures are now being used for different purposes as well.
So much so that in some homes, storage sheds have become outdoor living extensions of the main home. Some people use them as home offices, while others use them as outhouses or guest accommodations.
Shed roofs
While shed manufacturers offer a variety of customizations based on these needs, there are three main roof styles they offer: gable roofs, skillion roofs, and flat roofs.
While there are other styles you could choose from as well, these three designs seem to be the most functional as well as aesthetically pleasing. However, you might wonder why a roof design is something to make a hue and cry about. Shouldn't it be enough if the roof kept the weather and pests out all year round?
Apparently, garden sheds are now a big deal in the real estate world. A strategically well-placed shed could increase the resale value of your property by around $50,000, while a garden shed with the right modifications could fetch you as much as $100,000 more.

Plan your roof installation just right with our estimator tool.
Let's take a closer look at these three garden shed roof styles.
Gable roofs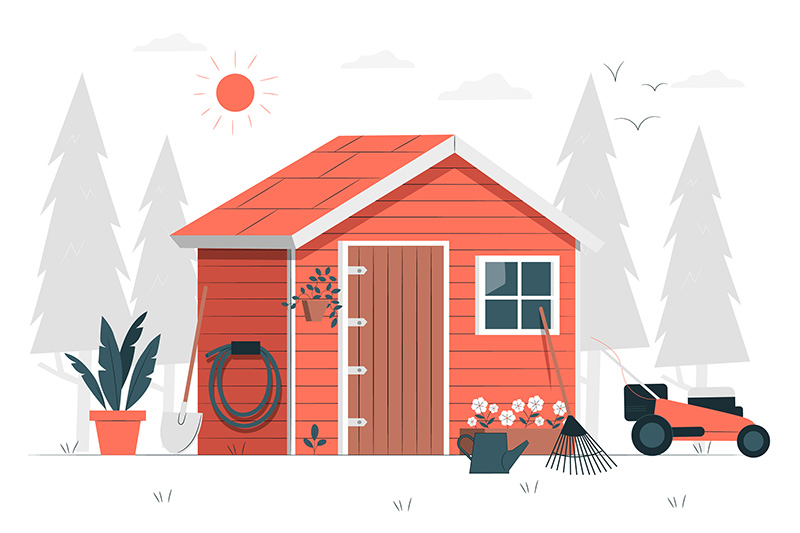 Gable roofs are the most commonly used roof, recognizable easily by their pitch or triangular appearance. These uniform-looking roofs are said to be among the easiest to build as well as maintain.
Skillion roofs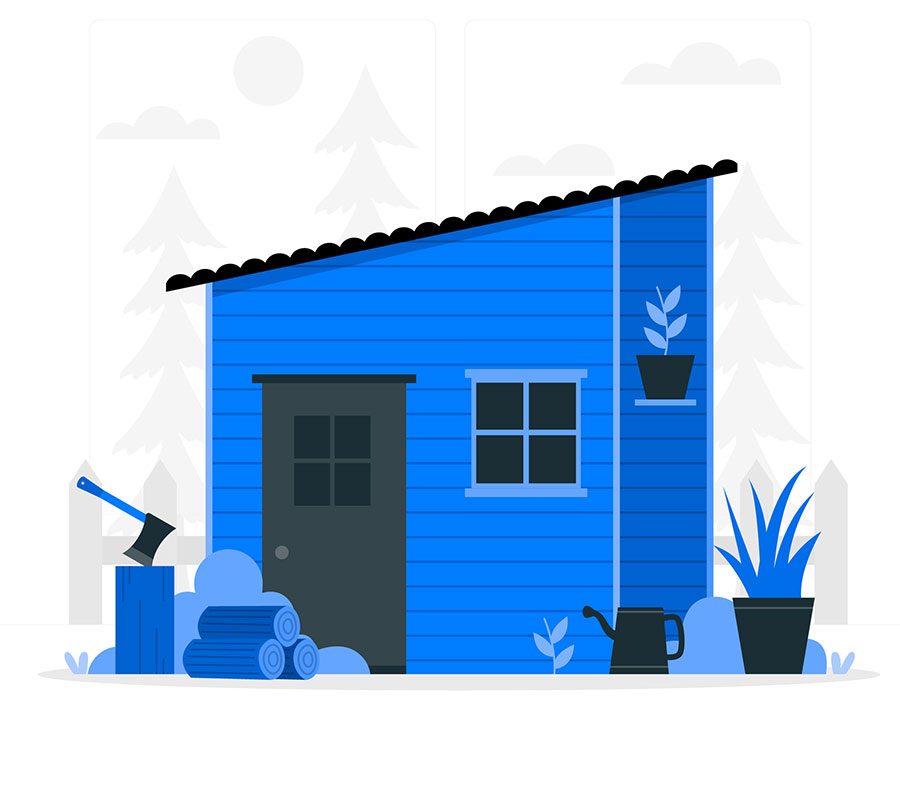 Skillion roofs are characterized by a single large pitch or slope, with the tallest wall of the shed supporting the high end of the roof. This shed roofing style is best suited for places that experience heavy snowfall and heavy rainfall.
Skillion roofs are also of great utility to small garden spaces since the design allows for the roof to lean into one of your home's walls, making it an extension of your home. The design also allows for tiny spaces for extra sunlight under the eaves, while giving the illusion of extra headroom.
The simplicity of design and the limited amount of materials needed makes skillion roofs the most affordable among the three.

Plan your roof replacement just right with our estimator tool.
Flat roof sheds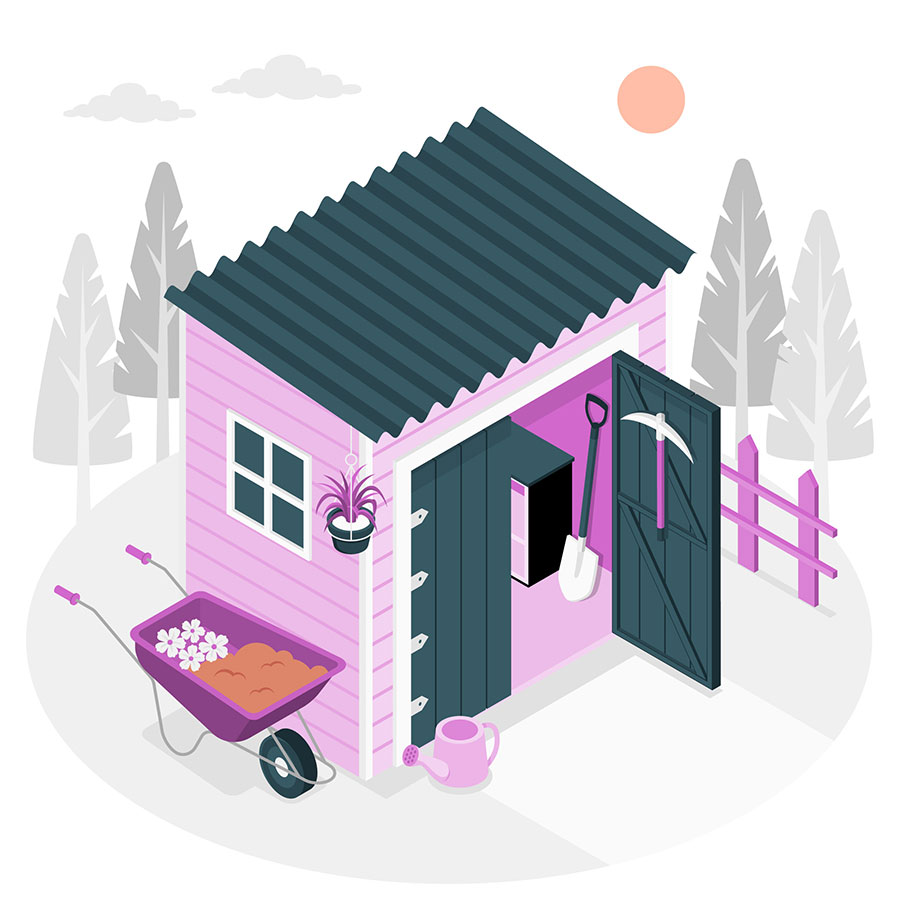 Let's now take a closer look at our main topic of discussion: flat roof sheds. Flat roofs are a widely used roofing design not only in garden sheds but also in residential and commercial buildings. The reasons for their popularity are because they are easy to construct and affordable as well.
However, don't let the name fool you. Flat roofs are not really flat at all. They just have a much lower pitch than a skillion roof does. The minimum pitch for a flat roof is 1:80, or 0.72 degrees, irrespective of the roofing materials used.
The reason flat roofs have a slight pitch is to allow snow and water to slide off the surface easily and to prevent the roof from caving in.
Advantages of flat roof sheds
Flat roofs do not need extra decorative materials such as shingles. This makes them more affordable to construct and easier to maintain.
Flat roofs offer more space and utility by allowing the ceiling to be as high as needed. 
They also offer you more options to place ventilation and HVAC systems.
The additional space also gives you the opportunity to convert the roof into a green roof, if you wanted to.
Read more: Tool shed organization
Disadvantages of flat roof sheds
The roofing materials used, such as roofing rolls, rubber membranes, tar, gravel, and metal sheets are all very heavy.
Flat roofs are not very durable. They cannot withstand extreme weather conditions, and the roof tends to deteriorate and spring leaks easily.
The roof design attracts heat, making living under one unbearably hot during the summers,
Cost factor
The national average cost for a 10 x 12, or 120 square foot prefabricated garden shed is between $2,500 and $3,800. However, depending on the customizations you want, that cost could go all the way up to $22,000.
However, keeping in mind that these sheds do come with a lot of utility and are sure to increase the resale value of your home, they definitely seem to be an investment worth making.
A peek into the world of flat roof sheds
was last modified:
August 26th, 2022
by
Recommended