Finance
Finance your next remodeling project!
Check the loan offers you qualify for.
Your credit score will not be affected
Want to start your own construction business in Florida? If you're not sure how to get your contractor's license, we have your back. After all, the process of getting a contractor's license can be a tad complicated in the Sunshine State. But, you don't need to worry. This guide has everything you'll ever want to know about the Florida general contractor license requirement.
In Florida, contractors have a choice. They can either become a licensed contractor throughout the whole state or register only in the local jurisdiction. Whichever you choose, the licensing process is conducted by the Florida Construction Industry Licensing Board. This agency operates under the Florida Department of Business and Professional Regulation (DBPR).
So, when it comes to Florida general contractor license requirements, you will have to adhere to their rules and regulations to obtain your contractor's license, including getting electrical and plumbing licenses.
Working on a major construction project or contracting work without a license is a serious offense in Florida. You can really get into trouble if found not abiding by the Florida statutes. The penalties for contracting without a valid license are steep. That's why it's important to understand exactly what's required for a contractor's license in the Sunshine State.
Read more: Internet marketing for contractors and construction professionals
Who decides the Florida general contractor license requirements?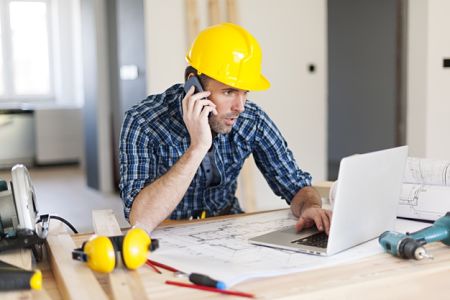 If you're starting construction or a contractor business in Florida, you will need to follow an administrative procedure with the state authorities. Simply put, you will have to obtain a Florida contractor's license.
A license would guarantee that you are fit for a general contractor's job. The process is rigorous, and the Florida general contractor license requirements depend on the license type you wish to get.
Only DBPR has the authority to approve or deny a potential licensee's contractor's license application. The agency determines the skills, experience, education, etc. that are needed to get a license in Florida.
On your part, you need to ensure that you fill out your license application form and all the paperwork — making sure nothing is missing or incomplete in the application.
Read more: What is a federal contractor, and how do you become one?
How to get a contractor's license in Florida?
Here's a concise look at the steps involved in getting a Florida license for contracting work.
Download the application for the Florida State Construction Examination. You can download and fill out the application as either an individual or a qualified business entity.
Complete the application form without leaving any information.
Pass the exam.
On passing the exam, apply for the license and provide the required forms and documents.
(You can view the list of valid documents below)
What are the Florida general contractor license requirements?
You cannot apply for your contractor's license until you take the Florida Exam for Contractors. While every contractor specialty has different requirements, there are some minimum requirements for contractor applicants taking the exam.
Apart from passing the exam, the candidate should:
Be of at least 18 years of age.
Possess a valid Social Security number or have an individual taxpayer identification number (ITIN).
Have proof of a minimum of four years experience (or a combination of college and experience will also do).
Should have a good credit report.
Should have a good credit score. In case it's low, they will have to purchase a surety bond.
Be able to scan an electronic fingerprint.
Give proof of liability and workers' compensation insurance.
Pass the Florida State Construction Examination.
Fill out the contractor license application properly.
Be able to pay the application and licensing fees.
Certified license vs. registered license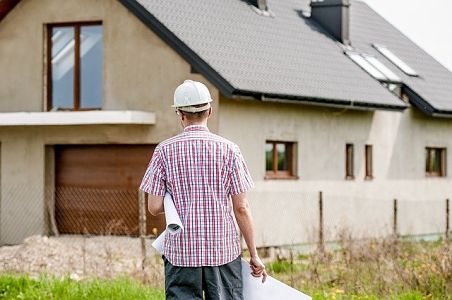 As mentioned above, in Florida, there are two classifications of contractor licenses. That is to say, you can get a certified license or a registered license.
A certified license is valid throughout Florida. This means you can work as a contractor legally anywhere in the state. A registered license, on the other hand, allows you to work within a specific local jurisdiction.
Both licenses are renewed every two years. The only difference is that certified contractors must renew their licenses before August 31 of every even-numbered year while registered contractors undergo the same procedure in an odd-numbered year.
How long does it take to become a general contractor in Florida?
Usually, general contractors depend on their work experience to gather the necessary skills and know-how before becoming licensed. Or, they work through a trade school or association to complete an apprenticeship or pass a general contractor exam. Becoming a licensed general contractor generally takes anywhere from three to five years.
Looking for a licensed contractor in Florida? Use Kukun's Find a Pro tool for the most reliable professionals!
How long does it take to get a general contractor license in Florida?
The applications for a Florida contractor license typically take 30 days to 45 days for review. However, this does not mean a license approval. The determination will require additional information, background checks, and additional supporting documents before approval.
After this period, a DBPR staff generally issues a formal written response. An expert is then authorized as your representative. Each applicant desiring a Florida contractor license is entitled to a free consultation before submitting the documents.
What can a certified general contractor do in Florida?
If you're a certified general contractor's license holder in the state of Florida, you can build, repair, and remodel any type of building — regardless of its square footage or a number of stories.
Furthermore, you can remodel any type of property — be it commercial or residential property. Apart from that, you can perform clearing, grading, excavation, or any site work for a construction project.
Also, as a general contractor, you will be responsible for supplying the materials, labor, and equipment for any type of construction project.
How much does it cost to get a general contractor license in Florida?
You'll need to pay two kinds of fees to take the general contractor exam. A registration fee of $135 to Professional Testing and an exam site administration fee of $80 to the Florida Department of Business and Professional Regulation. If you want to apply for the exam online, you can pay the fees online, all at once.
Last thoughts
The construction industry in Florida is booming again. No wonder, many people are seeking to become licensed contractors. However, getting a Florida contractor license is no easy task. But, if you're looking to get a license, we hope this article guides you through the licensing process.
Read more: How to buy a home in Florida: Step-by-step buyer's guide
What are the Florida general contractor license requirements?
was last modified:
March 29th, 2021
by
Thank you for reading!
We would love to stay in touch with:
- New renovation articles

- Related discounts

- Contractor referrals
Recommended for you