Who doesn't love a beautiful garden? Especially one that looks exciting, interesting, and colorful all year round? Planning for a four seasons garden does take an extra amount of thinking and organizing, but it's all worth it. Designing such a garden ensures that your property is surrounded by colors through all four seasons of the year.
So, here are some expert tips and ideas on how to create a four seasons garden, and include year-round plants for landscaping. Before beginning work on your garden though, the first step is creating a garden planner. It will help you keep track of what you have planted, and when. Also, you can identify the plants that will bloom each season in your garden. Most importantly, a planner will allow you to make garden notes and collect pictures for inspiration.
How do you plant a four seasons garden?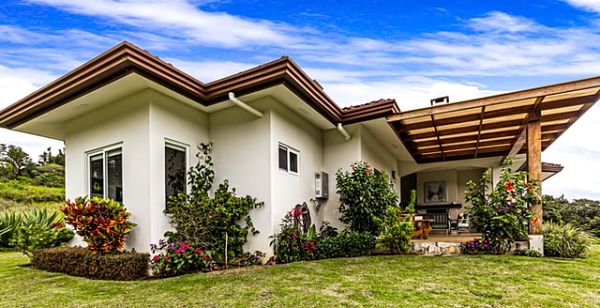 Once you decide to design a four seasons garden, you can begin by choosing the most appropriate plants. Depending on your region and climatic conditions, you can use any combination of perennials, annuals, and container plants.
If your location doesn't allow you to accomplish a variety of colors all season long, you can still achieve interest and color by using plants with foliage or other features.
The key to a successful year-round four seasons garden is to know which plant species do best in which weather condition. If you're looking to create a balance in your four-season garden, choose different types of plants that will flower during different seasons. That way, you can get a good display of color throughout the year.
Keep in mind that perennials live for years — growing through different seasons of the year while annual plants live for just one growing season, and then die.
Since extended periods of hot weather or cold can age the flowers more quickly, your choice of plants will depend on your region and the amount of sunlight your garden receives. Therefore it's a good idea to choose native species when you're looking for seasonal plants.
Looking for a reliable landscaping contractor? Kukun can help you hire the best.
How can I color my garden all year round?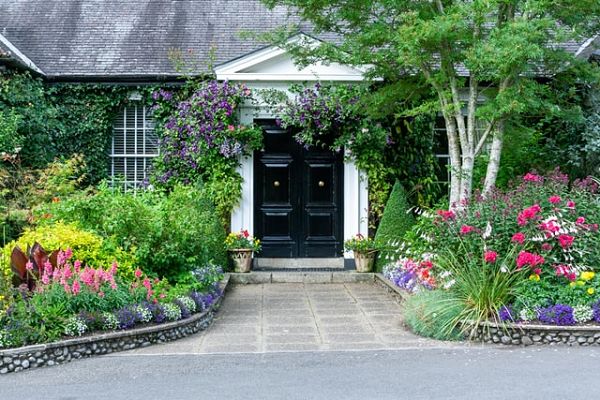 To keep your garden looking interesting, opt for plants that offer more than just flowers. They could have colorful stems, fruits, berries, dramatic foliage, or a mesmerizing scent. A good example is the Japanese maples that grow beneath the canopy of larger forest trees.
Here's a list of some popular garden plants that will provide color in different seasons:
Season
Plants/flowering buds
Features
Spring season
Tulip
Crocus
Snowdrop
Daffodil
Peony
Pansy
Forsythia
Great for large landscape areas
Summer season
Day lily
Coneflower
Zinnia
Nasturtium
Black-eyed Susan
Bee balm
Rose
Hydrangea
Excellent flower blooming power
Fall season
Asters
Ornamental grasses
Mums
Begonias
Ornamental kale
Flowering cabbage
Pansy
Sedum
Brilliant colors
Winter season
Camellia
Hollies
Firethorn
Chokeberry bushes
Snowdrops
Hellebores
Hardy plants, some of them even tolerate a small amount of snow and frost
Read more: Bushes for front of house
What plants are good for all seasons?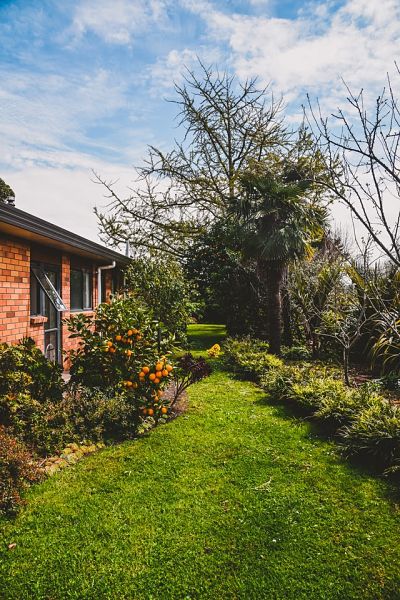 A well-cared-for garden looks good all year round, not just in spring or summer. Garden experts believe that you must find a range of plants that offer more than one season of interest. Some of these include:
Cercis canadensis or forest pansy: It bears pinky-violet color blossom in spring and beautiful dark purple heart-shaped leaves in summer. During fall, these turn yellow.
Crab apples: It can fit into even the smallest of gardens. Has terrific wildlife value as well as ornamental appeal. The tree is laden with pink or white blossoms in spring and beautiful crab apples during summer. In the autumn season, the leaves turn a spectacular color before falling.
Amelanchier lamarckii: Bears tiny, star-shaped white flowers in spring, blackberries in summer, and beautiful leaf color in autumn.
Dart's red robin: The shrub has white lace-cap flowers in spring as well as summer. The flowers are followed by red berries in summer. It's known for its attractive, crinkled foliage which changes colors in autumn.
Blueberries: The plant is laden with white, bell-shaped flowers in late spring, and are then covered in blue fruits. In the autumn season, the leaves turn fiery shades.
Witch hazel: The plant has scented flowers in late winter and early spring. During the fall, the leaves turn an intense red.
Cornus alba or sibirica: This plant has bright red winter stems, variegated leaves, small white flowers in early summer along with small, white berries.
Fruit trees such as apple and pear trees are great all-rounders in the garden — producing beautiful blossoms in spring, pretty fruits in summer and changing leaf colors in autumn.
Read more: Rooftop garden tips and tricks
How to get year-round plants for landscaping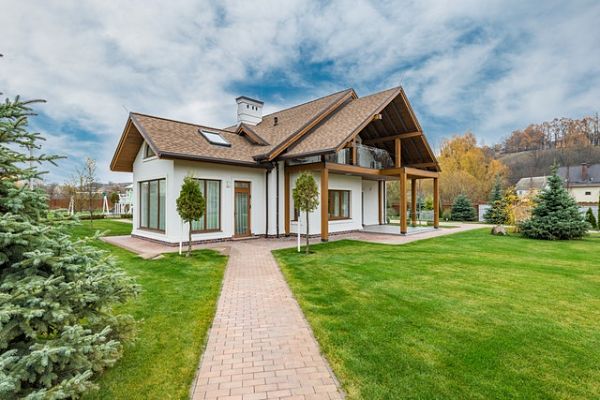 If you're more into yard landscaping, you could use evergreen shrubs and bushes that keep their leaves throughout the year. These types of bushes add year-round color and coverage to the landscape.
Some of the most popular flowering shrubs include fothergilla, azalea, mountain laurel, rhododendron, weigela, English lavender, lilac, and French hydrangea.
A beautiful topiary can be a great landscaping idea — providing evergreen shape and interest.
Read more: A perfect sprinkler system installation guide for your garden
Last thoughts
There are plenty of plants that look great all season long. You just have to choose the combinations carefully. With the right knowledge and gardening ideas, you can create a beautiful landscape. We hope these garden tips will help you own a garden that's exciting in all four seasons. You can then enjoy the happy space with your family, friends, and guests.
Read more: Backyard landscaping ideas to woo you with their simplicity
Useful tips on how to create a four-seasons garden
was last modified:
December 10th, 2021
by
Recommended