Four Ways to Spruce Up Your Disorganized Mudroom
The mudroom may be one of the most overlooked areas of your home. If you have children or pets, this room can quickly become cluttered, disorganized, and downright dirty. However, you don't have to let your mudroom become an eyesore. Here are four ways you can spruce up the space and make it a location you're proud to show off to guests.
1. Install shelves
Just because your mudroom is small in size doesn't mean it has to be cluttered. Think about ways you can use your wall space to create more organization. Installing wall shelves, for instance, can give you a place to put necessary items, such as hats, scarves, and umbrellas. You can also use shelves to house items like plants and picture frames, which will make your mudroom feel cozier.
2. Label it
You may already have buckets and bins for your family to use for shoes, coats, and other mudroom items. However, all of these items may become disorganized if you haven't given the bins and buckets a specific purpose. Consider labeling your storage containers to make belongings easier to find in your mudroom.
As you label bins and buckets, think about assigning them to specific members of your family. This can simplify organization for young children, who are usually quick to run in and out of the house.
How to Make the Most Out of Your Mudroom? Let's find out!
3. Split up the room
If you're lucky enough to have a spacious mudroom, consider giving different areas specific purposes. For example, one portion can be for shoes, while another can be for hanging coats. This can make your mudroom more useful to your family, while reducing the potential for clutter.
4. Prioritize comfort and practicality
The mudroom is likely the last stop before you head out the door, and the first place you walk into when you arrive home. That being said, comfort and practicality should both be priorities when it comes to this living space.
In terms of comfort, think seating and functionality. A chair, ottoman, or bench can be useful for taking off shoes, and sturdy coat racks or wall hooks make it easy to hang jackets and scarves.
Practicality is also a must in your mudroom. Clutter can quickly begin to take over the space if you bring in items that don't serve a purpose, especially in a small space. Before you incorporate items such as houseplants or wicker baskets, determine what you need in your mudroom. The fun, decorating part can come after you determine what your space needs in terms of functionality.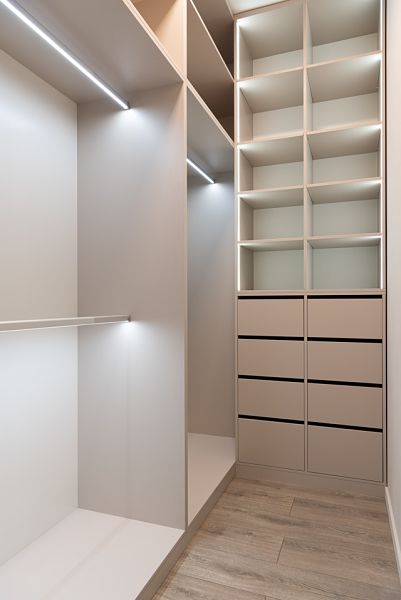 Whether you have a spacious mudroom or a small one, you don't have to let disorganization own the area. By using these tips, you can introduce that "home sweet home" feeling into this often overlooked living space.

Four Ways to Spruce Up Your Disorganized Mudroom
was last modified:
May 10th, 2022
by
Recommended